Hillsborough: Families Sue Police Forces for £19 Million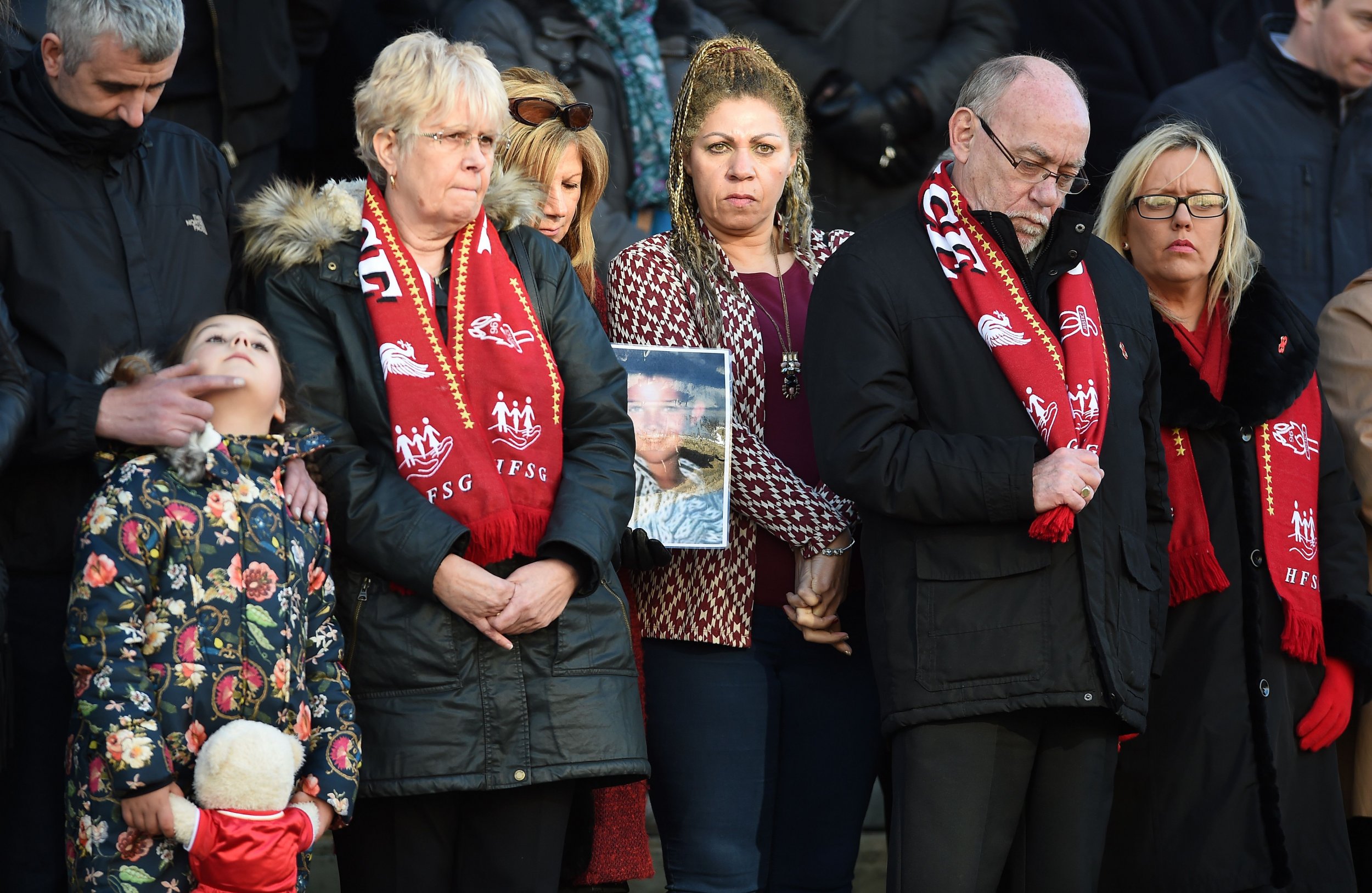 Lawyers for the families of the 96 football fans killed at Hillsborough are pursuing High Court misconduct action against two police forces.
South Yorkshire and West Midlands police forces are being sued for £19 million ($27.6 million).
On Tuesday, a jury found the victims of the 1989 tragedy were unlawfully killed and there were police failings. They also said none of the Liverpool fans were at fault.
The families have now lodged claims of misfeasance in public office, Saunders Law Solicitors said on Thursday.
A statement from the firm read: "We have been acting for many of the Hillsborough families for some years and welcome the inquest jury findings that the 96 were unlawfully killed by South Yorkshire Police, and that neither the 96 nor the fans were in any way to blame.
"The stark truth about how the 96 died has at last been officially recognized and the families' long campaign is vindicated. After truth, the families now seek justice, and look to the Independent Police Complaints Commission (IPCC) and Operation Resolve to work with the Crown Prosecution Service in bringing merited criminal charges relating to the unlawful killings.
"In addition to the police wrongdoing that caused the deaths, there is evidence of the systematic cover-up intended to transfer the blame for what happened from South Yorkshire Police to the innocent, by spreading lies, doctoring evidence, pressurizing witnesses and suppressing the truth.
"The evidence points to abuse on an industrial scale by both South Yorkshire and West Midlands Police, beyond any 'one bad apple' analysis. In addition to actions by individuals, the evidence suggests institutional misfeasance by these bodies directed against our clients and the fans generally."
The lengthy statement continued and claimed that "South Yorkshire Police spent an estimated £19 million of taxpayers' money on defending the indefensible at the inquest."
It comes as families expressed outrage after former South Yorkshire Police officers were reportedly told they "did a good job" during the 1980s in a message that appeared on a website in the wake of the Hillsborough inquest findings.
The retired officers are understood to have been told they had tried to act with dignity while "bile and hatred" had been directed towards the force—which has come under severe criticism for its response to the tragedy.