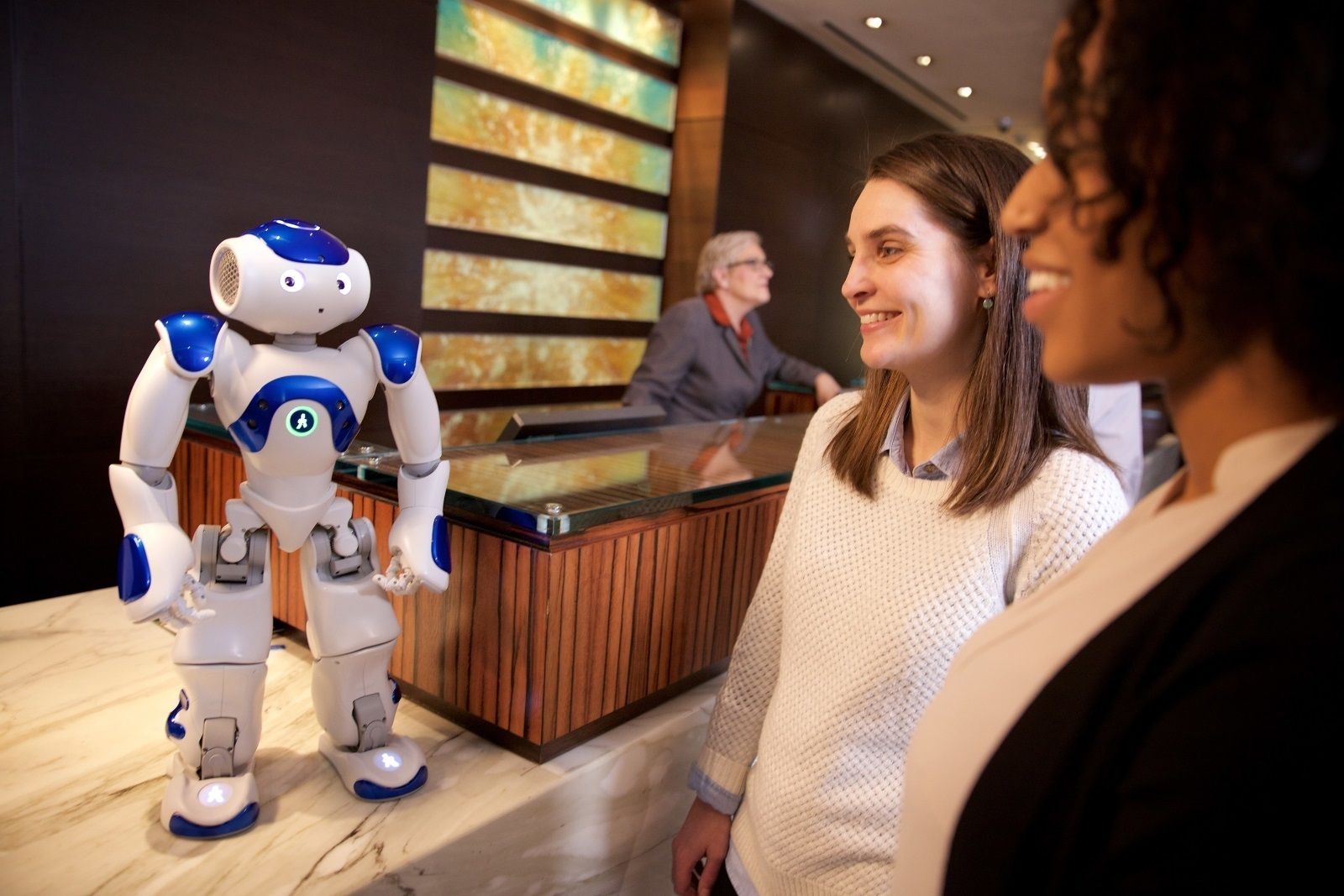 IBM's Watson supercomputer has been used to help fight cancer, transform education and even disrupt the financial sector. Now, its vast computing capabilities are being channeled into the body of a small robot as part of a new partnership with Hilton Hotels.
Connie the robot, named after the hotel chain's founder Conrad Hilton, is able to greet guests upon arrival and answer questions about hotel amenities, services and hours of operation. It is also able to use Watson's application program interface (API) to suggest local attractions.
IBM's Watson supercomputer first rose to prominence when it became the first artificial intelligence machine to beat human contestants on the U.S. game show Jeopardy . It has since been put to a variety of uses, from working with doctors to develop treatment plans for cancer patients, to assisting the world's media in crunching tennis statistics at Wimbledon.
"[Connie] represents an important shift in human-machine interaction, enabled by the embodiment of Watson's cognitive computing," said Rob High, chief technology officer of IBM Watson.
"Watson helps Connie understand and respond naturally to the needs and interests of Hilton's guests—which is an experience that's particularly powerful in a hospitality setting, where it can lead to deeper guest engagement."
It is not the first time a robot has been employed as a hotel receptionist. Last year, a hotel staffed entirely by robots was opened near Nagasaki, Japan, in the hope that employing "actroid androids" - robots that mimic humans - would be able to significantly reduce costs.
By using the power of IBM Watson, Connie represents the most advanced robot in the hospitality industry. It is able to learn, adapt and improve its recommendations based on interactions with guests.
"We're focussed on reimagining the entire travel experience to make it smarter, easier and more enjoyable for guests," said Jonathan Wilson, vice president of product innovation and brand services at Hilton.
"By tapping into innovative partners like IBM Watson, we're wowing our guests in the most unpredictable ways."