Himalaya Snowstorm: Rescuers Recover Bodies of Nine Climbers on Mount Gurja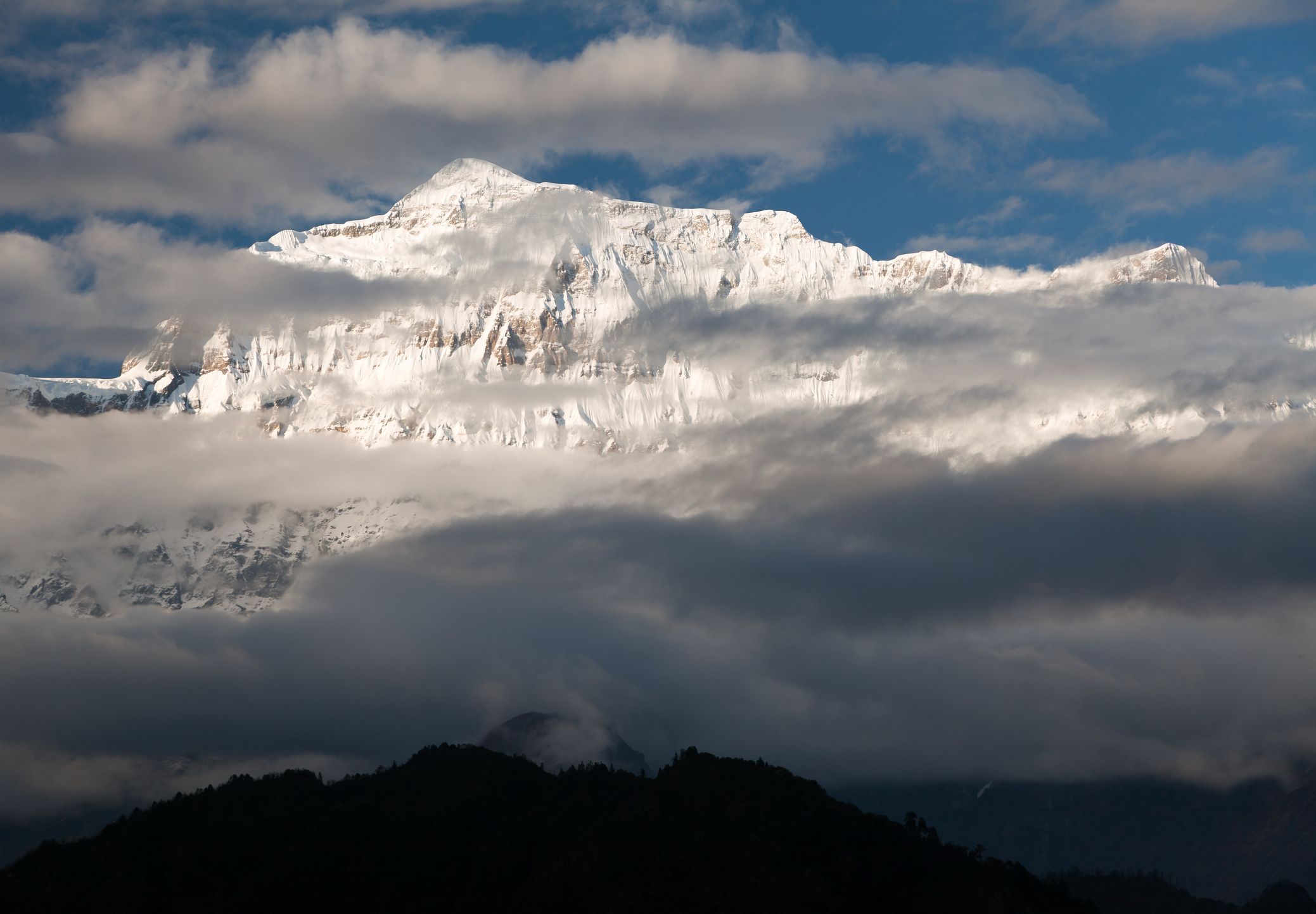 Rescuers have retrieved the bodies of nine people who were killed in a brutal snowstorm that hit their camp on Nepal's Mount Gurja.
The team included a famous South Korean climber attempting to ascend the 23,600-foot mountain, which had not been summited in 22 years.
The team lost contact with officials on Friday, October 12, as they waited for a window of good weather so they could get to the peak.
But rescuers said the storm was particularly savage. The team's base camp was left in tatters, suggesting that the climbers were simply killed by the ferocity of the storm's winds.
Dan Richards of Global Rescue, which helped get the bodies of the deceased off the mountain, told CNN, "Base camp looks like a bomb went off."
Suraj Paudyal, a member of the rescue team, told Agence France Presse, "It seems that seracs [glacial ice] and snow fell from high on the mountain, and the strong gusts of winds from that hit the campsite, throwing the climbers off."
One of the dead was renowned South Korean climber Kim Chang-ho, along with team members Lee Jae-hoon, Yim Il-jin, Yoo Young-jik and Jung Joon-mo.
Kim had already climbed all 14 of the Himalayan peaks higher than 8,000 meters and had received the prestigious Piolets d'Or award from the International Climbing and Mountaineering Federation.
The four Nepali guides who died had not yet been named.
South Korean President Moon Jae-in paid tribute to the climbers.
"There are dangers to all areas where humans attempt to push the boundaries. Nine climbers were taken forever by a snow storm but their bravery and tireless spirit demonstrated by their attempt to find a new route will not be buried with them," read Moon's statement on Facebook.
"As long as challenges for new routes continue, the souls of people who have become part of the mountains will forever remain in our hearts."
Myagdi district official Liladhar Adhikari told the BBC, "The camp was completely destroyed.
"We assume that the camp may have been set up at a higher altitude than normal, but we will know what exactly happened after a thorough investigation."
Only 30 people have successfully climbed Mount Gurja's peak, which is in the Annapurna region of Nepal.