Hip-Hop Hall of Fame Museum Comes Home With Harlem Location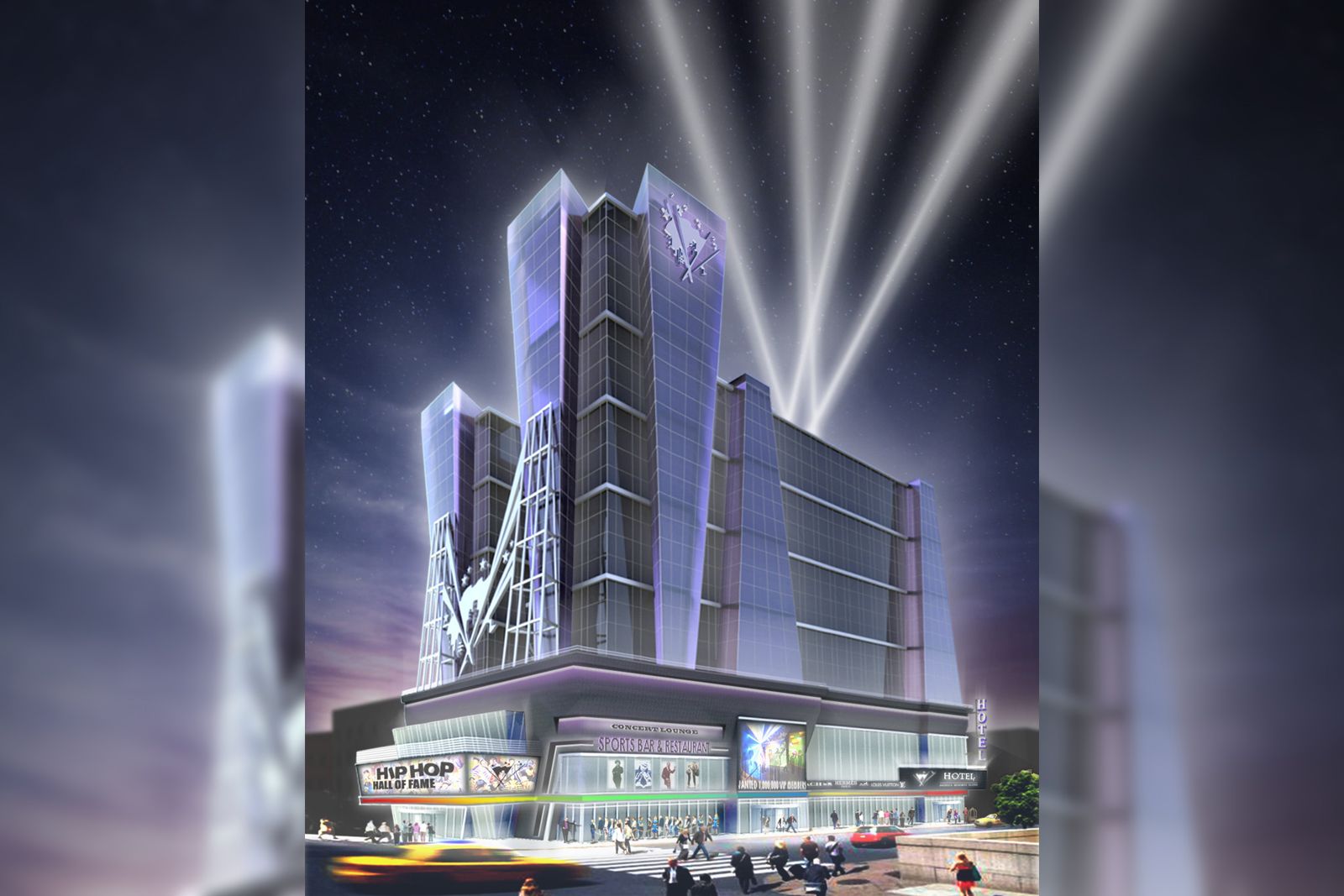 New York City could very soon be home to the Hip-Hop Hall of Fame Museum. The nonprofit heading the project announced Tuesday evening that it had won a bid for a building and development site in Harlem and sets the start of the first phase of the plan for February 2018. It also announced a $150 million fundraising campaign to support the process.
The neighborhood that brought the world artists such as Doug E. Fresh, Biz Markie and Mase—and the city that produced Jay Z, Busta Rhymes, Wu-Tang Clan, Das Racist, Lil Kim, Nicki Minaj and dozens of other artists—will give locals and tourists alike a physical space in which to celebrate hip-hop music and culture.
The Hip-Hop Hall of Fame, a nonprofit, aims to preserve, archive, exhibit, educate and conduct research to document hip-hop's historical influence and socioeconomic impact. The first phase of its new project is slated to include a café, a gallery, a visitors bureau and a gift store on the ground floor, and on the second floor, a museum, event space, offices and a multimedia studio.
The much more ambitious second phase envisions a complex about 20 stories high with the Hall of Fame, a museum, a hotel, a mall and gift shop, an arcade, TV studios, a sports bar and a restaurant and concert lounge. Once the space is complete, the organization expects it will serve up to a million visitors, host 25,000 New York City public school children, present more than 100 live events and contribute roughly $350 million in socioeconomic impact annually.
The organization did not provide specific details about the location of the site except to say that it would be located "on the historic 125th Street," which is also home to the Apollo Theater. It's unclear whether the completion of one or both phases of the plan is dependent on the $150 million capital campaign.
"This has been a labor of love. It's had its valleys, mountains, peaks and falloffs," James "JT" Thompson, an Army veteran who founded the Hip-Hop Hall of Fame and created and executive-produced the first Hip-Hop Hall of Fame Awards on BET in 1996, told the New York Post last February. The idea for a museum was delayed after the deaths of Tupac Shakur and the Notorious B.I.G. and by what Thompson described as a decreased interest in hip-hop from the mainstream media. But the project he imagined more than two decades ago seems poised to come to fruition.
"Hip-hop is about empowering yourself, moving beyond the music," he told the Post. "The HHHOF and I have a duty and responsibility to preserve this rich history of music and culture."