Hippo Bites, Kills Tourist Taking Pictures in Kenya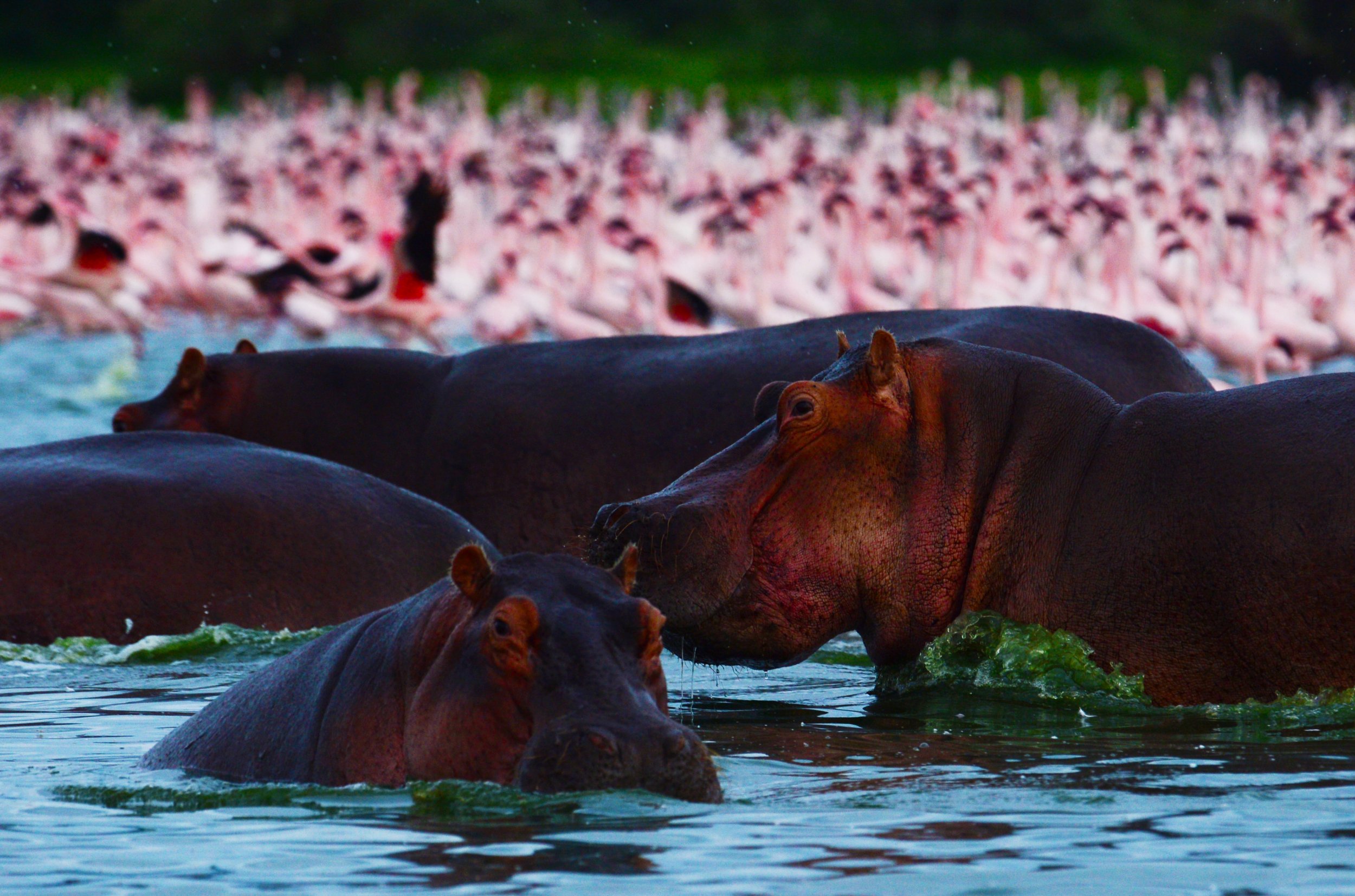 A tourist has died after he was attacked by a hippopotamus near a lake in Kenya's Rift Valley.
The Kenya Wildlife Service (KWS) said Chian Ming Chuang, 66, was tracking the animal with a colleague on the shores of Lake Naivasha, around 60 miles northwest of the capital Nairobi.
They were taking pictures of the animal when it suddenly attacked, CNN reported. His colleague Wu Peng Te, 62, survived, suffering minor bruises and is currently being treated at the Naivasha Sopa Resort. However, Chian Ming Chuang was pronounced dead at the hospital.
KWS initially identified the tourists as Chinese, but Taiwan's foreign ministry confirmed they were Taiwanese nationals, the BBC reported. Kenya recognizes Beijing's claim of Taiwan as Chinese territory.
Chairman of Lake Naivasha Boat Owners Association, David Kilo, told Kenya'sStar newspaper that the mammals were coming into closer contact with humans because rising water levels had reduced their pasture areas.
This has forced them onto farms and hotel grounds said Kilo, adding that "this is not the first time" it had happened. "We have seen a rise in cases of human-wildlife conflict around the lake and this is mainly due to the encroachment on the riparian land," he said.
Witnesses said that the two men had got close to the animal, which is being tracked by the KWS.
Witness James Omollo said the foreigner got too close to the mammal which bit him on the chest. "He was rushed to Naivasha Subcounty Hospital bleeding profusely, but he passed on while undergoing treatment," he told the Star.
Hippos kill around 500 people per year, making them among the most aggressive and deadly animals on Earth, growing up to 14 feet long and weighing up to four tonnes, National Geographic reported.
Since the start of the year, six people have been attacked and killed by hippos in the Lake Naivasha region.