Hiring up in Leisure, Hospitality and Retail, as Pause in Stimulus Sends People Back to Work
For Luca Di Pietro, owner of Tarallucci e Vino restaurants in Manhattan, uncertainty is the most difficult part of running a business during the coronavirus pandemic.
Sales at his five locations are down anywhere from 10 to 69 percent, he's cut staff from 117down to 74, and he's renegotiated rent with his landlords through the end of the year. He needs heaters for the outdoor seating now preferred by most customers, but can't put them in yet because he hasn't received the required specifications for them from City Hall.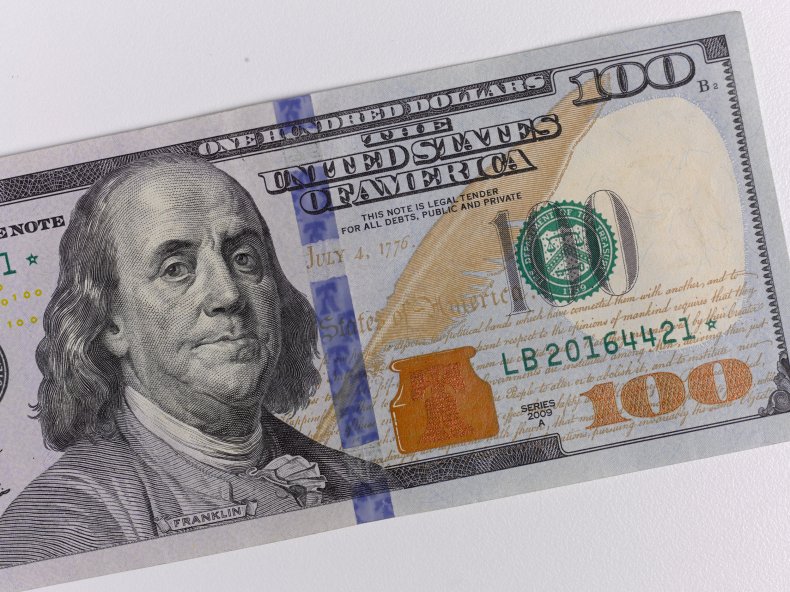 He believes he can hold on through the end of the year, but 2021 could be the start of a turnaround–or something worse.
"I feel like I've been clenching my jaw since the middle of March," Di Pietro said. "It's not something you want to wake up to–it's a nightmare that never ends."
But for other Americans, things could actually be looking up.
During the debate about the next round of stimulus, Democrats argued that a continuation of the added $600 benefit was necessary to help workers pay their bills. But Republicans said the extra money was a disincentive to return to work because in some cases the weekly unemployment benefit was higher than a paycheck.
The current reduced unemployment benefit appears to have prompted thousands at the lower end of the wage scale such as food service and retail workers to re-enter the job market.
Employers added 318,000 leisure and hospitality jobs as many states allowed restaurants and bars to reopen. Hiring was also strong in retail (142,000 new jobs) as well as in transportation and warehousing (73,600) needed to support the supply chain.
The September jobs report issued by the U.S. Department of Labor showed the economic recovery continues, but at a slower pace.
While job growth has slowed, consumer spending is up and the savings rate is down, suggesting some are growing more confident about the future.
The personal savings rate, or the percentage of income people save after paying taxes and monthly living expenses, was 14.1 percent in August, down from 18.7 percent in June. It was 7.6 percent in 2019 compared with 11 percent in 1960, according to government statistics.
However, the lower savings rate may reflect the July 31 expiration of an extra $600 a week in unemployment insurance. Congressional Democrats and Republicans haven't reached an agreement on extended benefits. President Donald Trump signed an executive order August 8 to add $300 to unemployment checks.
"An $11 billion increase in labor compensation only partly offset a $57 billion decline in unemployment insurance payments," Standard & Poor's said in a research report.
Consumer confidence appears to be growing despite slower-than-expected job growth and it's showing up in increased retail and leisure spending. That demands more service employees–and many are willing to return to work.
The Conference Board, a New York-based non-profit research group comprised of about 1,000 private companies and other organizations in 60 nations, said its index of consumer confidence jumped to 101.8 in September from 86.3 in August.
That's the biggest increase since April 2003. It reversed two consecutive months of decline and brought the index to its highest level since March, when the coronavirus pandemic clobbered the economy.
Consumer confidence is a vital part of the recovery because customer spending represents about two-thirds of the US economy. Deloitte Global Economist Network said retail activity has rebounded since April, when sales declined 14.3 percent from March. Sales at food and beverage stores were up 11.5 percent, while sales at sporting goods, book, hobby and music stores grew 17.6 percent, Deloitte said.
Many consumers appear to avoid situations where social distancing isn't possible or is difficult, including restaurants.
"A vaccine, even if it is found to be safe and effective, will take time to be deployed for use by a major share of the population," Deloitte said in a research report. "Consequently, the virus is expected to continue weighing on consumer spending and retail sales in the near term."
In March, the Federal Reserve cut interest rates to 0-0.25 percent (from 1-1.25 percent) as part of its effort to encourage investment and boost consumer spending.
But lower interest rates couldn't save some brick-and-mortar retailers.
Major retailers filed for bankruptcy during the Covid-19 pandemic, including Century 21, Brooks Brothers, Neiman Marcus and Modell's Sporting Goods, thanks to the double-whammy of the economic shutdown and the move to online shopping.
Despite growing consumer confidence and the Fed's action, there will be no immediate miracles. The labor market has recovered about 52 percent of the 22.2 million jobs lost in March and April.
"We believe the unemployment rate likely won't reach its pre-pandemic level until mid-2024," S&P Global said in a research report.
The unemployment rate was 3.5 percent in February, a 50-year low.
The 661,000 jobs added in all sectors last month is less than half the 1.37 million created in August. However, the 661,000 jobs gained in September is about three times higher than the five-year pre-coronavirus crisis of 194,000, S&P said. But millions remain unemployed.
September's jobs report suggests the recovery will be longer than hoped and is likely to be uneven as different sectors recover at different rates. September's unemployment rate of 7.9 percent beat Wall Street estimates of 8.1 percent and is well below the 73-year high of 14.75 percent reported in April, government statistics show.
But, S&P said the current unemployment rate is higher than jobless peaks for eight of the last 11 recessions – only the highs for 2007-2009, 1981-1982 and 1973-1975 were worse.
Despite the downbeat numbers and uneven recovery, a major New York investment bank is confident about long-term prospects. Goldman Sachs said it remained "more optimistic" about global growth than other forecasters because the current cycle is "unprecedented" and the economy is adapting.
"Barring major economic policy errors or health-related setbacks, this should keep growth far stronger than in previous recoveries until we are much closer to normal activity levels in still-disrupted sectors, especially consumer services," Goldman Sachs said in a research report.
Restaurants are a key part of a neighborhood's fabric and vital to the economy. For many, the situation is grim.
In New York City, there were 23,650 restaurants in 2019. The sector provided 317,800 jobs, generated $10.7 billion in wages and $27 billion in taxable sales, State Comptroller Thomas P. DiNapoli said in a report.
The restaurant sector created about one in 12 private sector jobs citywide in 2019. About 80 percent of the city's restaurants are small businesses staffed by less than 20 workers. About 60 percent of restaurant employees were immigrants in 2018 compared with 45 percent in all occupations.
When the economy shut down in April as part of the effort to limit spread of the coronavirus, restaurant employment fell to 91,000, about a 71 percent drop. Taxable sales declined by a similar amount, DiNapoli said.
Encouraging job numbers counterpointed by a drop in tax revenue underscore a basic point: The current economic situation isn't Armageddon, but nirvana–or at least a steady paycheck for many–is nowhere in sight.
To check on his restaurants, Di Pietro said he regularly rides his bicycle down Broadway from Manhattan's Upper West Side, through Times Square to Union Square. He passes empty streets, shuttered stores and windows boarded up after recent riots.
"Some of my people text me and ask, 'Do you have a few shifts?'" he said.