As the former Beatles drummer celebrates his 80th birthday, we shouldn't forget what happened a decade ago when Ringo Starr brushed off Pope Benedict XVI and the Vatican.
It all started in 2010, when then Pope Benedict formally "forgave" the Beatles for any potential satanic ties. This allowed the Vatican City State's daily newspaper, L'Osservatore Romano, to publish a tribute page commemorating the 40th anniversary of the rock band's breakup with the pope's blessing. The Roman Observer approved of the Fab Four's classic music but did not endorse the "dissolute and uninhibited" lifestyles the band had during their heyday.
According to The New York Times, the Vatican newspaper stated, "Their beautiful melodies, which changed forever pop music and still give us emotions, live on like precious jewels."
The text also stated, "It's true they took drugs, lived life to excess because of their success, even said they were bigger than Jesus and put out mysterious messages that were possibly even satanic."
Giovanni Maria Vian, the editor-in-chief of L'Osservatore Romano, explained to the Associated Press why the newspaper dedicated pages to the Beatles. As a Beatles fan, Vian wanted to downplay John Lennon's infamous '60s quote when the lead singer claimed the English band was "more popular than Jesus."
"In reality, it wasn't that scandalous because the fascination with Jesus was so great that it attracted these new heroes of the time," said Vian.
Starr though wasn't a big fan of the newspaper referring to his former band as "precious jewels." In response, Starr told CNN, "Didn't the Vatican say we were satanic or possibly satanic -- and they've still forgiven us? I think the Vatican, they've got more to talk about than the Beatles."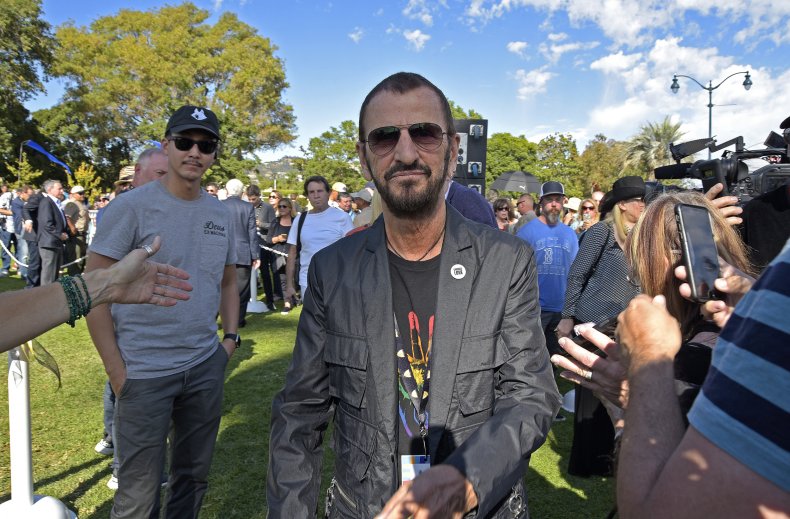 Starr's beef with the Vatican goes way back since the '70s. In 1975, Starr played The Pope in writer/director Ken Russell's musical film, Liztomania. In the film, in order to get married, Liszt (Roger Daltry) and Carolyn (Sara Kestelman) travel to the Vatican to get her divorce approved. During their meeting, the fictional pope said, "Truth is stranger than fiction? We've kept going for two thousand years on that one."
And for reaching 80-years-old, Starr jokingly said to Rolling Stone, "Man, I'm only 24 in here.That's a good thing and a bad thing. Yeah, 80, it's like, far out."
"I think 40 was the hardest. Crossing 40 was like – you know, that damn song, 'Life Begins at 40.' That was just the hardest," he added. "And this one is just going to be what it's going to be."
At 5pm (PST) today on YouTube and AXS TV, Starr will hold the charity event, "Ringo's Birthday Show" to benefit Black Lives Matter Global Network, the David Lynch Foundation, Musicares, and WaterAid. The show will include special performances and appearances, including fellow musicians Paul McCartney, Dave Grohl, and Sheryl Crow.
Starr released a statement and said, "As everyone knows I love gathering with fans for peace and love on my birthday. But this year, I want everyone to be safe at home - so I called up a few friends and we put this Big Birthday Show together so we could still celebrate my birthday with you all, with some great music for some great charities. I hope you will all join me!"