'His Dark Materials' Season 2 Release Date, Cast, Trailer, Plot
His Dark Materials Season 2 now officially has a release date, a number of new cast members, and most excitingly of all, a trailer.
The HBO/BBC series has filmed all but one of its Season 2 episodes, which have a plot based on the Philip Pullman novel The Subtle Knife.
Dafne Keen, Andrew Scott, Lin-Manuel Miranda, and more all took part in a Comic-Con at Home panel which revealed everything fans will want to know about His Dark Materials Season 3.
When will His Dark Materials Season 2 come out?
The release date for the new season of His Dark Materials has been revealed as sometime this fall. The first season began in early November on HBO and BBC One, so we may expect Season 2 to follow suit.
However, as His Dark Materials is one of the few shows that was mostly finished before lockdown, which shooting wrapped on all but one of the episodes, HBO and the BBC may have to push the release date forward to fill gaps in their schedule.
The show is expected to run for at least seven episodes, with a possible eighth still to be shot.
As with the previous season, His Dark Materials Season 2 will air online on BBC iPlayer and HBO Now after it airs, but this time episodes will also come to the new streaming service HBO Max.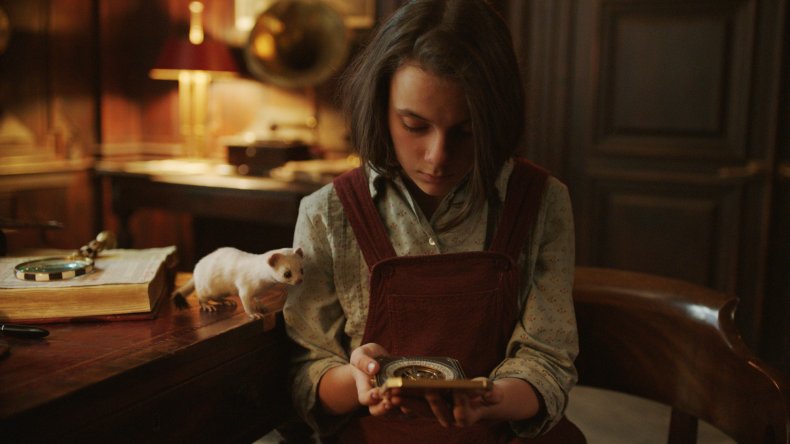 Who is in the cast of His Dark Materials Season 2?
Among those confirmed to be returning are:
Dafne Keen - Lyra Belacqua
Amir Wilson - Will Parry
Ruth Wilson - Mrs. Coulter
Lin-Manuel Miranda - Lee Scoresby
Andrew Scott - John Parry
Ariyon Bakare - Carlo Boreal
Ruta Gedmintas - Serafina Pekkala
In a little bit of stunt casting, the voice of Parry's daemon Sayan Kötör will be provided by his former Fleabag co-star Phoebe Waller-Bridge.
What is the plot of His Dark Materials Season 2?
Season 2 is based on the second of the His Dark Materials books, The Subtle Knife, the synopsis of which gives fans what to expect: "Lost in a new world, Lyra finds Will—a boy on the run, a murderer—a worthy and welcome ally. For this is a world where soul-eating Specters stalk the streets and witches share the skies with troops of angels.
"Each is searching—Lyra for the meaning of Dark Matter, Will for his missing father—but what they find instead is a deadly secret, a knife of untold power. And neither Lyra nor Will suspects how tightly their lives, their loves, their destinies are bound together...until they are split apart."
Originally, however, the plot of His Dark Materials Season 2 was to include a standalone episode showing us what Lord Asriel (James McAvoy) is up to during the events of the second book. However, they were unable to complete filming on this episode, so it is currently on hold-though it could still be part of Season 2 if by some miracle they are able to finish filming it.
His Dark Materials Season 2 is coming soon to HBO and BBC.