His Wife Died of COVID Weeks After Giving Birth. Now He Fights for Custody of His Stepsons
Lying in bed at night, Billy and Amanda Perry had the same conversation many married couples have: What to do if anything were to ever happen to me?
A promise he never thought he'd have to keep, Billy is now fighting to keep custody of his stepsons and care for a newborn baby while grieving the sudden loss of his wife from COVID-19.
"The last thing I said to her before they put her on the ventilator was I would do everything in my power to help raise her two boys. And I will," Billy told Newsweek.
After multiple miscarriages, Amanda, 36, was hesitant to get vaccinated against COVID-19 until more information was available about its impact on pregnant women. She had planned to get the vaccine as soon as she gave birth, according to Elizabeth Ratliff, a high school friend.
But at the 32-week mark in her pregnancy, Amanda tested positive for COVID-19.
On September 14, the day after she was diagnosed, Amanda and her husband drove the 40 miles from their home in Dickson, Tennessee, to Nashville so she could get a monoclonal antibody treatment. When she woke up the next day, Amanda had trouble breathing, so the couple went to the Horizon Medical Center, which was 15 minutes from their home.
Doctors performed an emergency C-section to save their baby's life. The couple spent the next few days in the emergency room because there weren't any beds available in the COVID intensive care unit.
"We were talking right after the cesarean and she was telling me, 'He's so cute. I can't wait to hold him. Once I get a negative test I'm going to see him,'" Ratliff recalled. "She really thought she was going to be out of [the hospital] in a week or so."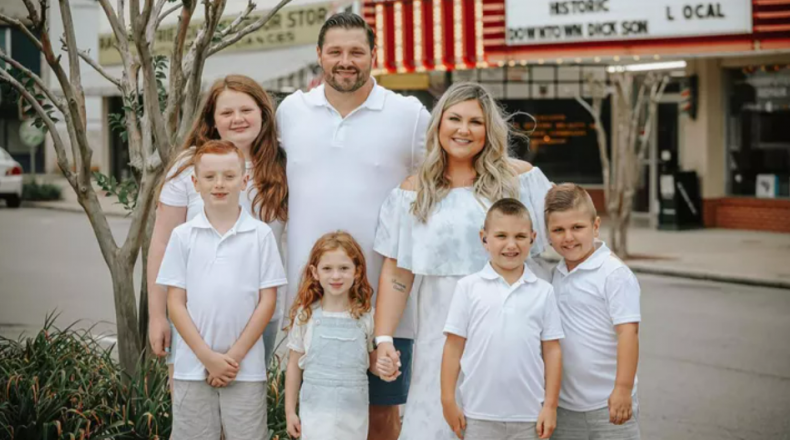 The last time Amanda would see her newborn son, Nolan, was when he was put in an ambulance bound for the newborn intensive care unit at TriStar Centennial Medical Center in Nashville.
Studies have shown pregnant women are about 60 percent more likely to end up in the intensive care unit than non-pregnant women of the same age, and more than 80 percent more likely to need a ventilator, according to a Centers for Disease Control and Prevention (CDC) study.
With her oxygen levels in the high 40s, a significant drop from the mid to high 90s doctors want to see, and her lungs completely white in X-rays, indicating COVID pneumonia had taken over, it was clear Amanda needed more help than Horizon could provide. But hospitals in Tennessee weren't taking transfers, so Amanda was airlifted to a hospital 700 miles away, in Richmond, Virginia.
"We didn't have options. She was terrified. I was terrified, " Billy said, choking up at the reminder of the ordeal. "COVID's a killer. You hear about it on TV all the time, but it never really hits home. Yeah, somebody you work with might get COVID but you don't know anybody that's having their whole world ripped apart because of it. Then when it happens, it's awful. It came out of nowhere and it happened so fast."
Amanda's failing health prompted swarms of messages about the lives she touched, according to Ratliff. One woman, who they knew in high school, reached out to tell her a story she had "no one else to tell" to.
The parents of the woman, who was then 17 years old, had lost their business and were in no uncertain terms "broke," to the point that they were struggling to put food on the table and their daughter was scared. Amanda, who came from a family who didn't have much themselves, used her own paycheck to take the young woman grocery shopping. Amanda didn't want credit, according to the woman, and told her to tell her parents that she just had some "extra money."
Having been married once before, Ratliff said the "stars aligned" when Amanda met Billy. The two got married in September 2017, almost exactly four years before she was hospitalized with COVID-19. Billy temporarily relocated to Richmond so he could spend day after day at Amanda's side.
"Every day she'd have a few moments of alertness," Ratliff said. "She never opened her eyes and didn't see Billy."
Over the weeks, Billy remained hopeful. There were days the staff would decrease her oxygen levels and she'd do perfectly fine. Billy clung to those moments like it's the "greatest thing in the world." In retrospect, the reality was that her condition hadn't improved and that positive detail was just that she wasn't "going backwards."
It wasn't until October 15 that Billy truly saw the situation for what it was and realized his wife wouldn't be coming home. He'd flown Carlene, Amanda's mother, from Dickson to Richmond and let her spend the bulk of the day in the hospital room alone with her daughter, giving her space to say everything she needed to without anyone watching.
"I knew this was going to be goodbye for her," Billy said. "She was in there telling her only child that she was going to take care of her babies."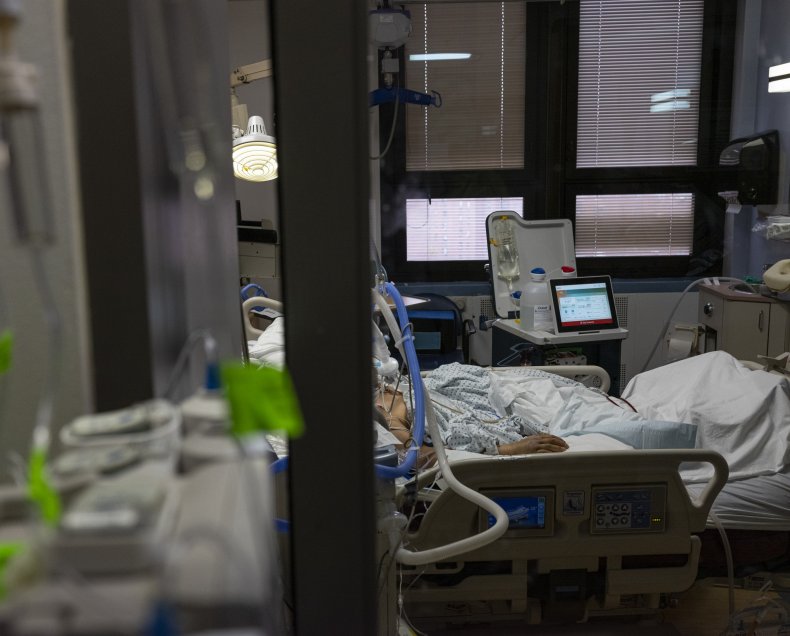 Two days later, Billy woke up to a phone call from a nurse telling him he needed to get to the hospital right away because Amanda had taken a turn for the worse. Knowing there was no saving his wife, Billy had a main concern: that her death was quick and free of pain.
Unable to speak because of the tracheostomy in her throat helping her breathe, Billy asked his wife to blink if she knew he loved her. Then he asked if she loved him and she "blinked really long and hard."
The couple had about three minutes alone together after doctors took the hose out of her throat and Billy watched as her heart rate fell from 70 to 60, from 60 to 40, from 40 to 30, and then to the 20s, knowing her death was "right around the corner."
Amanda passed away on October 18, one month and three days after her son—the child she wished for since the couple wed in 2017—was born.
"I wish we had talked more about getting the vaccine. We weren't against it. We weren't anti-vax. When you're pregnant what do you do? There's not much research out there. She was freaking scared," Billy said.
Billy returned to their home in Dickson, where awaiting him was the "single hardest conversation" of his life, as he had to tell Amanda's sons that their mother died. Along with raising Amanda's two sons and his three kids from a previous marriage, Billy, now a father to a newborn baby, is facing a looming court battle.
Two weeks before Amanda's death, her ex-husband, who was picking the boys up for the weekend, told Amanda's mother Carlene he planned to file an emergency custody petition. The parties went to court, where Carlene was given emergency custody, with the father taking the kids on weekends and fall break.
They're due back in court on December 21, and believing the home he shared with Amanda is undoubtedly the place her sons—one of whom is deaf and is on the autism spectrum—need to be, Billy doesn't plan to give them up without a fight.
"I've never lied to that woman and I don't plan on doing it now," Billy said. "I will do what I told her I was going to do. I will do everything in my power to be in those boys' lives."
Elizabeth Ratliff created a GoFundMe to help Billy Perry financially, including with the potential medical bills that could come with Amanda's treatment. A link to the fundraiser can be found here.