Hispanic Voters in Texas Are More Concerned Than White Voters There About Increasing Racial Diversity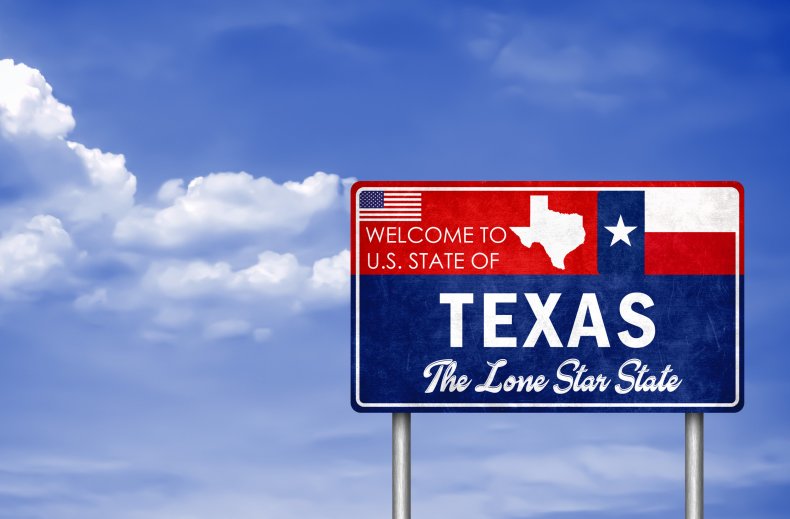 A new poll of Texas voters shows Hispanic respondents are more likely to say they are concerned about the increasing racial diversity in the state than white voters.
Thirty-two percent of Hispanic voters in Texas said growing racial and ethnic diversity is a cause for concern, compared to 28 percent of white voters who answered the same in the poll conducted by the University of Texas and the Texas Tribune.
The opinions of Black voters on the question skewed closer to that of white voters than Hispanic voters, with 40 percent saying they were more optimistic about the state's increased diversity while 26 percent said they were concerned.
Overall, more of the poll respondents were optimistic (39 percent) than concerned (29 percent) about the shifting diversity in the Lone Star State. However, Democrats (59 percent) were more optimistic than Republicans (25 percent).
A major factor for the expanding racial and ethnic make-up of the population is the influx of immigrants into the state. When asked about undocumented immigrants, 51 percent agreed with the following statement: "Undocumented immigrants currently living in the United States should be deported immediately." This represents a noticeable change from a similar University of Texas/Texas Tribune Poll taken in February, when 45 percent agreed with that statement.
White voters were more likely to agree with the statement regarding undocumented immigrants, with 58 percent saying they should be deported immediately, compared to 37 percent who disagreed. Thirty-nine percent of Hispanic voters agreed that undocumented immigrants should not be allowed to stay in the U.S., while 47 percent disagreed. Thirty-seven percent of Black voters agreed with the statement about immediate deportation, while 47 percent disagreed.
However, most voters would not immediately turn away children who enter the U.S. without an adult. Fifty-three percent of Texas voters said unaccompanied minors should either be housed in government facilities until relatives were found or be allowed to enter the country and be cared for by religious or charitable organizations until family or "suitable homes can be found." Yet, 37 percent said unaccompanied minors should be turned away and not permitted entry into the U.S.—with 59 percent of Republicans saying this about minors compared to 12 percent of Democrats and 36 percent of independents.
The border is now currently tied with the pandemic as the top concerns among Texas voters when asked about issues facing America. About 16 percent said the coronavirus is the top issue and 16 percent said the same about border security. In the February University of Texas/Texas Tribune poll, 24 percent said coronavirus was the top issue, followed by political corruption/leadership (16 percent), the economy (8 percent), and border security (7 percent).