A historian has accused the GOP of becoming a "monarchist party" viewing President Donald Trump as it's king whether he's right or wrong.
Jon Meacham, the author of several presidential biographies, told MSNBC on Thursday that Republicans were "following a man" rather than the Constitution, and were willing to do so "whatever the facts may be."
He also contrasted Republicans standing by President Trump through the impeachment inquiry with the aims of politicians in the founding era, saying such behavior was "precisely what we were fighting against."
His comments came as Republicans on the House Judiciary Committee proposed several amendments to the drafted articles of impeachment charging Trump with abuse of power and obstruction.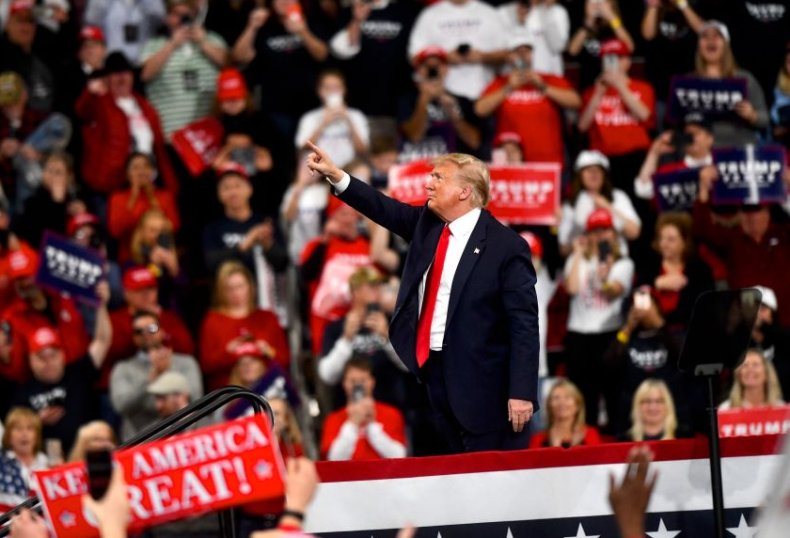 The failed attempts to amend the articles as they were debated by the Democratic-controlled panel included one amendment that would have removed the obstruction of Congress article, while another would have added "Hunter Biden" and "Burisma" into the text of the articles.
Speaking to the MSNBC show Andrea Mitchell Reports, Meacham said: "The Republicans have basically become a monarchist party. Trump is their king, and their king right or wrong.
"And it's interesting because in the spirit and the ethos of the founding era, that was precisely what we were fighting against, and what the first great political opposition in the country led by Jefferson and Madison against Hamilton and Adams and Washington was trying to fight against.
Meacham later said that politics had once been about "following the Constitution" and not the man, adding: "Right now, many Republicans are following a man, whatever the facts may be." Newsweek has contacted the White House for comment.
Meacham's claim that the GOP is "monarchist" in its attitude towards Trump followed suggestions by Democratic congressmen this week that some Republicans would consider voting in favour of impeachment.
Washington Rep. Denny Heck told CNN on Thursday that Republican colleagues in the House "would like" to back impeachment, but were concerned about reprisals.
The congressman told the network that they would "privately acknowledge" their support for impeaching Trump, and were "deeply, deeply concerned" about the commander-in-chief's behavior.
The Democratic senator Richard Blumenthal also said as many as "five to 10" Republicans in the chamber could vote to impeach the president if articles of impeachment are brought before them.
Speaking to MSNBC's Hardball show on Wednesday, Blumenthal said his "high end" estimate could rise further still should "unpredicted evidence" emerge during the remainder of the impeachment process.
Toward the end of a lengthy evening debate on the articles of impeachment Thursday night, House Judiciary Committee chairman Jerry Nadler paused proceedings and said final votes would take place Friday.