Historian Blasts Pence for Comparing Donald Trump to MLK, Says Administration Is 'Antithetical to Absolutely Everything' Activist Fought For
A historian slammed Vice President Mike Pence on Monday for comparing President Donald Trump to celebrated civil rights activist Martin Luther King Jr.
Julian Zelizer, a professor of history and public affairs at Princeton University, appeared on CNN Monday to discuss the vice president's recent attempt to align Trump's efforts amid the partial government shutdown with King's historic work for civil rights. Zelizer said Trump's policies are staunchly opposed to what King represented.
"Look, the policies of this administration, from the border wall to voting rights restrictions, are antithetical to absolutely everything Martin Luther King fought for," Zelizer explained. "Having Vice President Pence invoke Martin Luther King for this deal [regarding border security], or anything else, really flies in the face of his memory."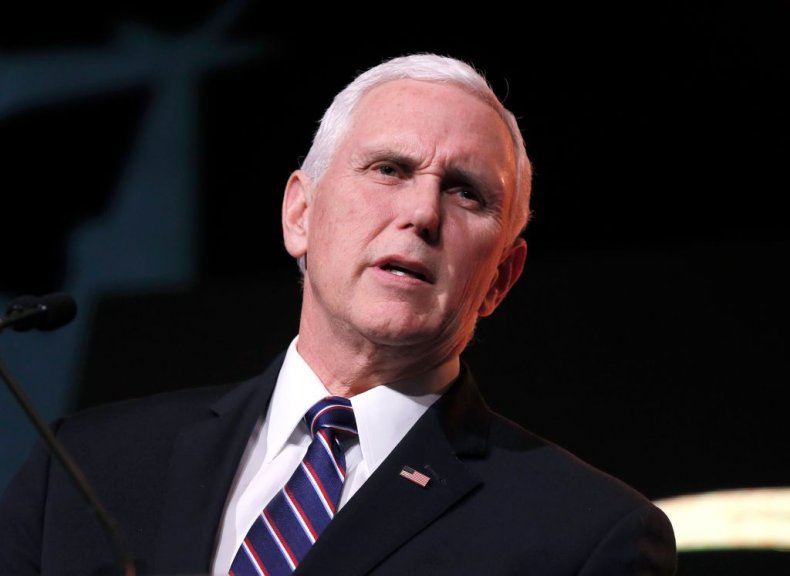 Pence appeared on CBS News's Face the Nation Sunday to discuss the ongoing partial government shutdown, which has become the longest in U.S. history. Repeating the Trump administration's hard-line stance in his demand for funding for a wall on the southern border with Mexico, Pence argued that the president was acting in the spirit of MLK.
"Honestly, you know, the hearts and minds of the American people today are thinking a lot about it being the weekend we are remembering the life and the work of Reverend Martin Luther King Jr. One of my favorite quotes from Dr. King was 'Now is the time to make real the promises of democracy,'" the vice president said, quoting a passage from King's famous "I Have a Dream" speech.
"You think of how he changed America. He inspired us to change through the legislative process, to become a more perfect union," Pence continued. "That's exactly what President Trump is calling on the Congress to do, come to the table in a spirit of good faith."
Trump is facing growing public backlash over the partial shutdown of the federal government, which has left 800,000 federal workers without pay. Over the weekend, he offered temporary protections to Dreamers—young undocumented immigrants who came to the United States as children—in exchange for his requested $5.7 billion in funding for the wall. Democrats quickly rejected the offer and called it "hostage taking."
"There's no way to look at [MLK's] history and align it with this administration," Zelizer told CNN. "It's just the opposite."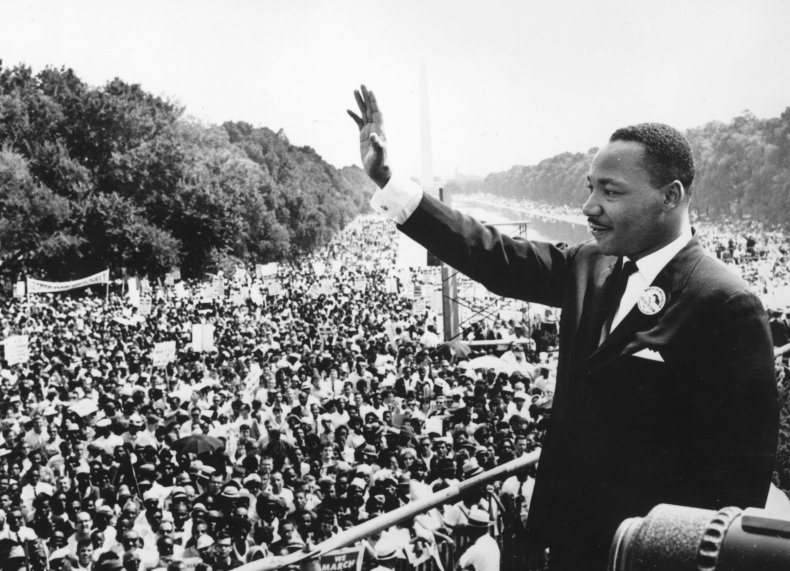 In an op-ed published by CNN, the historian called Pence's remarks "shocking" and a "perversion." He accused Trump of encouraging white nationalist sentiments and pointed to his administration's "zero tolerance" immigration policy that led to families being separated at the border. "All of this has happened while the administration pushes for budgets that undercut social safety programs to help the poor," he wrote.
On social media, Americans across the country reacted strongly to Pence's comparison. Ibram Kendi, a professor at American University, quoted Pence's remarks on Twitter and concluded: "They 'honor' MLK every year by assassinating who he was."