Historic Fort Not Taken By British Finally Conquered - By Swarm of Honeybees
A historic fort that never surrendered to the British during America's War of Independence has been overrun - by a swarm of honeybees.
Fort Stanwix National Monument, located in Rome, New York, is one of the landmarks of American history.
Known as the fort that never surrendered, it was the scene of one of the landmark battles of the United States' War of Independence from the British in 1777.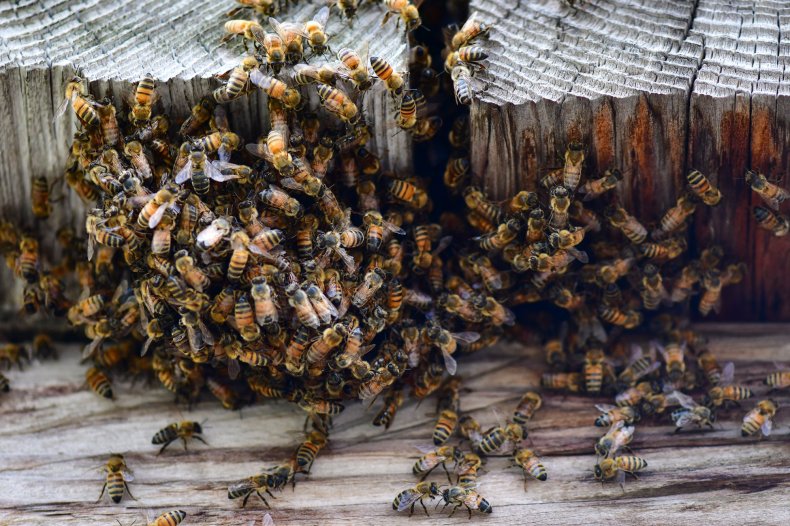 It's said to be where one of the earliest versions of the stars and stripes flag was flown in battle. The National Park Service says on its website: "It is not certain which flag flew over Fort Stanwix during the Siege of 1777.
"All that is known is from several accounts: it was made of blue, white, and red stripes, and it was flown 'on behalf of These United States' and in defiance of the British, by the officers and soldiers inside the fort."
But now, fort officials have caved after thousands of swarming honeybees overran their defenses in the barracks on Sunday.
Fort staff said the bees had occupied the barracks, but they were able to keep the surrounding park open to careful visitors.
The fort went on to announce that sections of the historic site may continue to have temporary restrictions in place as it is "swarming season for honey bees."
Fort officials advised visitors with allergies to take extra precautions and to keep up-to-date with information on their Facebook page.
The Fort Stanwix National Monument said in a statement on Tuesday: "Please be aware that it is swarming season for honey bees.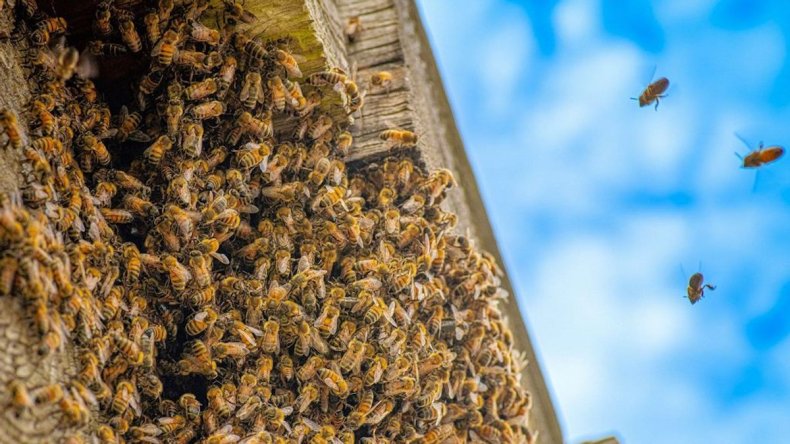 "As a result, the historic fort may occasionally have inaccessible sections or modified hours.
"Although they will not harm you unless you harm them, visitors with allergies may wish to take extra precautions for their visit, and continue following the park Facebook page for up-to-the-minute updates."
The fort shared images of the swarm on social media, saying: "Up close, you see what can only be described as a 'clump' of thousands of bees sitting on top of each other."
Fort officials also said the bees will be "allowed to swarm until they've found a new home," adding: "Then a beekeeper will assist us with the relocation."
Fort Stanwix was built by the British in 1758 and was rebuilt by American forces in 1776, according to the National Park Service.
It was besieged by British forces in 1777 after American colonial forces refused to surrender. Colonial troops are said to have flown the American flag over the fort on August 3, 1777. Legend has it that it was the first time that the flag was flown.
The British failed to take the fort, which was eventually abandoned by the American forces after the Crown's forces withdrew through Canada.
This story was provided to Newsweek by Zenger News.