History is Repeating the Marginalization of Black Nurses | Opinion
The history of Black nurses in the United States is fraught with rejection and perseverance due to segregation and racism. Still, these nurses have consistently proven care to the Black community from slavery to the current pandemic.
During the antebellum history of the United States, enslaved women and men would diagnose maladies, treat illness and injuries and deliver babies without the presence of a physician. These unsung nurses were responsible for the health care of slaves on plantations, their families and fellows, and often provided care for the plantation owners and families.
Some early examples were minority nurses like Mary Seacole, Harriet Tubman and Susie King Taylor. Mary Seacole was a Jamaican nurse in the Crimean War with Florence Nightingale. After rejection by the British Army and risking bankruptcy to fund her Campaign for the Crimea War, she provided food, supplies and nursing care for soldiers. She cared for yellow fever victims at a British camp in Kingston, England.
Black men were nurses too. In 1783, James Durham was a nurse in New Orleans and was able to buy his freedom. Later he became one of the first Black physicians in the U.S.
In the Civil War, Harriet Tubman, mostly known for her Underground Railroad activities, served as an unpaid nurse to the wounded soldiers off South Carolina's coast. Susie King Taylor was a Black slave who became a teacher and nurse. She was the first Black army nurse to serve in all Black 1st South Carolina Volunteers, later named 33rd Regiment of the United States Colored Troops. Another nurse that has not been recognized was Namahoye Sockum Curtis, who served as a nurse in the Spanish-American war. She recruited 80 other Black women during the war, and 32 Black women were hired to care for yellow fever patients in Santiago, Cuba. They employed Black nurses because they believed they had immunity to yellow fever.
Black nurses came to the rescue again, collaborating with physicians, churches and grassroots organizations to provide education, prevention and care during the outbreak of the 1918 Spanish Flu. During this time, Black nurses were part of the Red Cross (official recruiter for the Army and Navy) but were not allowed to serve. Not giving up, these nurses found other ways to serve the community. The first Black Nurse enrolled in the Red Cross nursing service, Frances Reed Elliott, learned how to drive to make house calls for the Black and white community. Eighteen Black nurses sent to mining camps in West Virginia cared for white and Black miners.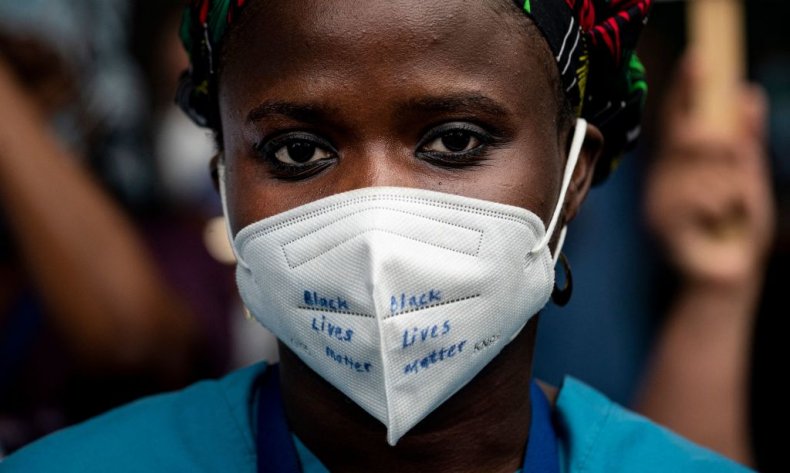 The National Urban League hired trained nurses to provide free influenza vaccines and make house calls. Despite racism, 3,000 Black women trained as nurses were available. When the Spanish pandemic was peaking, Black nurses answered the call for duty. Most white nurses deployed to Europe during World War I, which led to a shortage of nurses. Many Black nurses deployed to hospitals (including the military) and private duty to fill the gap created by the war.
The 1918 influenza pandemic is similar to the COVID-19 pandemic because the Spanish Flu pandemic killed 675,000 Americans whereas COVID has claimed over 700,000 lives. Like COVID-19, more Black/African Americans succumbed to the Spanish Flu than their white counterparts.
Due to Jim Crow laws, the Black community did not have access to hospitals that treated Black patients and faced discrimination. Theories of Black biological inferiority depicted Black people as less than human. In 2021, there may not be Jim Crow laws, but lack of access, theories of Black biological inferiority and discrimination still exist.
Black nurses' dedication to service continues with the war on COVID. Black nurses are essential for the Black community and necessary to the health care of the country, as evidenced by their sacrifices throughout history. These professionals give value and should not be ignored. It is time for history to stop marginalizing these heroes, recognize their contributions to society and pay tribute.
I am a nurse and nursing professor with 38 years of experience. COVID has impacted me through my students and colleagues. In the doctorate program where I teach, I had a 10 percent drop of promising students due to personal loss related to COVID-19. One student lost their mother and father, another had to leave the program because their whole family became ill with COVID. In 2021, my nursing department lost a beloved colleague, nurse and nursing faculty member.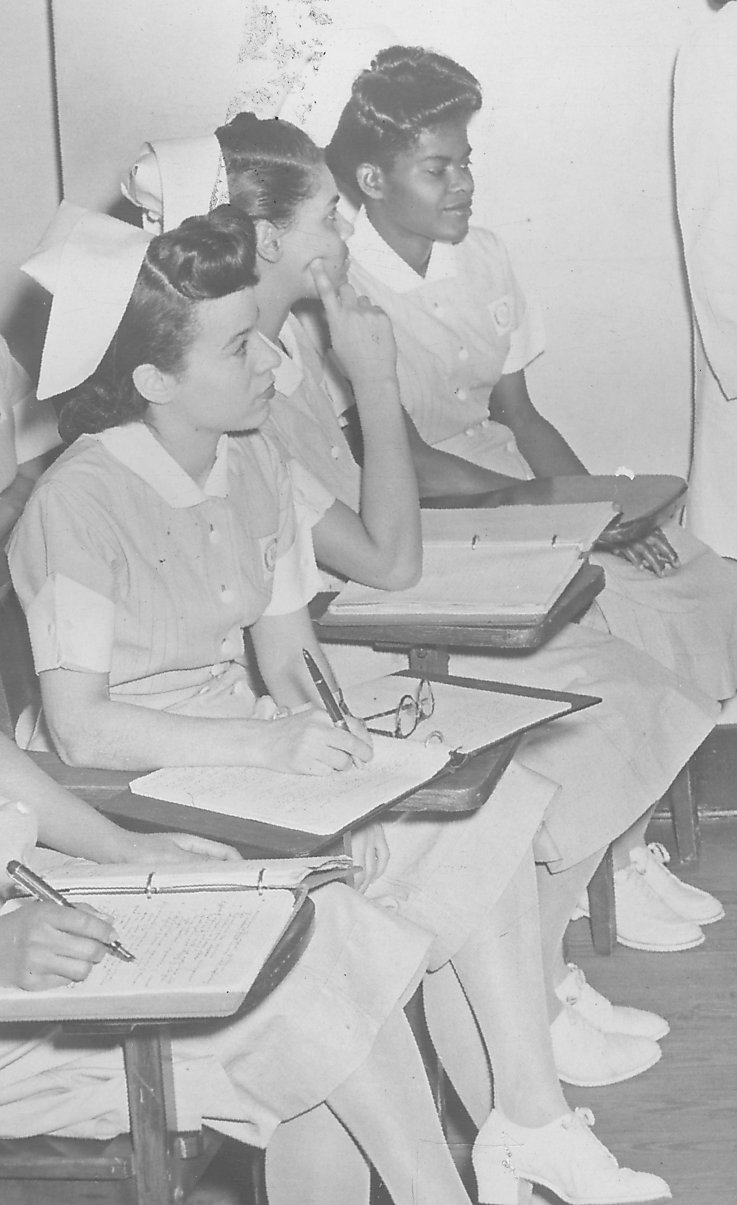 A group of African American nurses seated in a row, in training, during World War II, 1943.
Afro American Newspapers/Gado/Getty Images
I created an ongoing record of more than 25 Black nurses who have perished in this latest pandemic, and we must remember their sacrifice.
Black nurses have shown that they are excellent leaders to deliver culturally competent health care, empower minority communities and are change agents, mentors, conciliators, culture experts, policymakers and facilitators. These professionals give value and should not be overlooked. It is time for history to stop marginalizing these heroes, recognize their contributions to society and honor them.
America owes these nurses—remembering their names and their sacrifices should be highlighted in the news and in history books.
Denise Dawkins is an assistant professor of nursing at San José State University with 38 years of nursing experience. She is also a Public Voices Fellow with The OpEd Project. Her research interest is the health care needs of communities who have historically struggled against oppression, discrimination and indifference.
The views expressed in this article are the writer's own.