Rihanna to join Adele, The Weeknd, Coldplay and Little Mix at the BRITS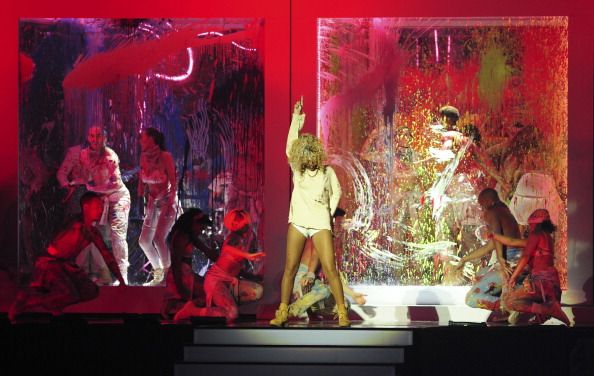 Rihanna will join Adele, The Weeknd, Coldplay, Justin Bieber, James Bay, Jess Glyne and Little Mix at the BRIT Awards later this month, organizers confirmed on Wednesday.
The singer will entertain the crowd at London's O2 Arena on February 24, marking her fourth appearance at the annual event.
We take a look at how Rihanna and the BRITs found love.
2008
With the 2007 release of her third critically acclaimed studio album, Good Girl Gone Bad, the enormous pop potential of Robyn Fenty began to dawn on the music industry.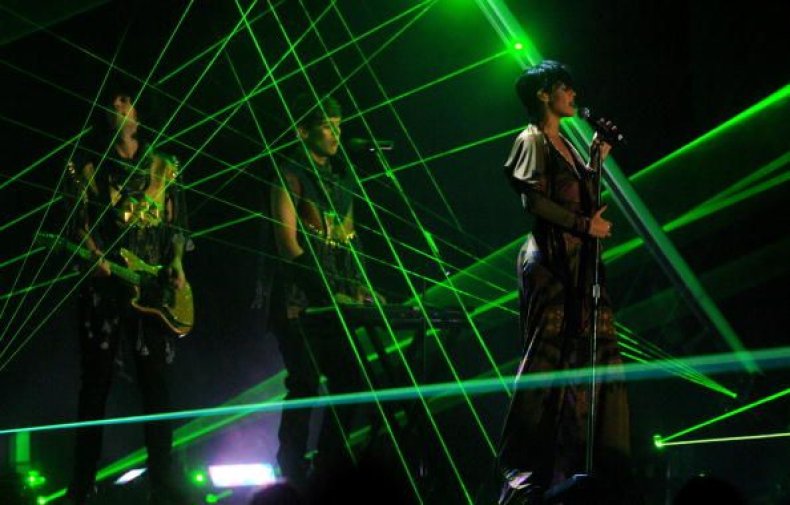 Very few artists could arrive for the first time at the BRITs—with its reputation for alcohol-induced bad behavior—with a song primarily about precipitation, containing an unashamedly repetitive hook with almost no lyrics, and have everyone from fan girls to aged rock stars waving imaginary umbrellas in the air.
2011
By the time Rihanna returned to the BRITs, she was an established star with a plethora of crowd-pleasers from her second Grammy Award-winning album, Loud. She opened with the No. 1 hit "Only Girl".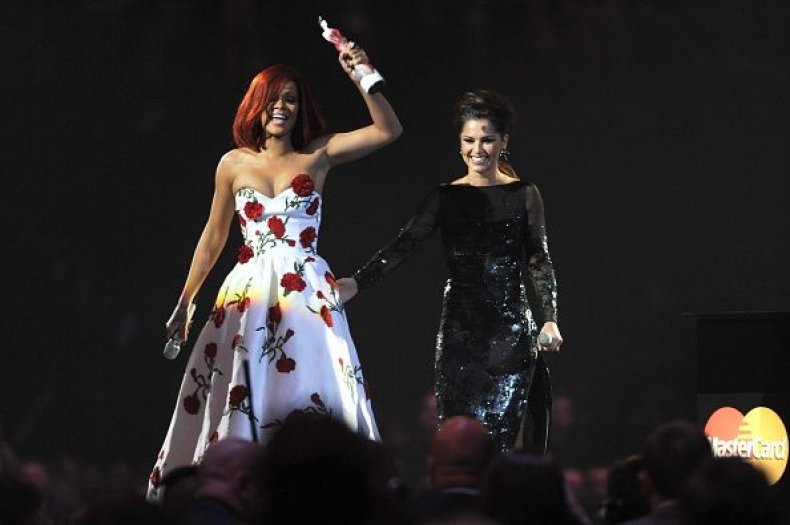 As her set—featuring "S&M", "What's My Name"—finished amid a blaze of fire and randomly scattered drummers, organizers would have been forgiven for handing her the International Female Solo Artist award there and then.
2012
A year later, the BRITs kindly allowed Rihanna to keep her International Solo Artist award. Her gift was equally generous—a performance of her R&B-sliced, disco and dancehall-enriched "We Found Love" that lit up the room.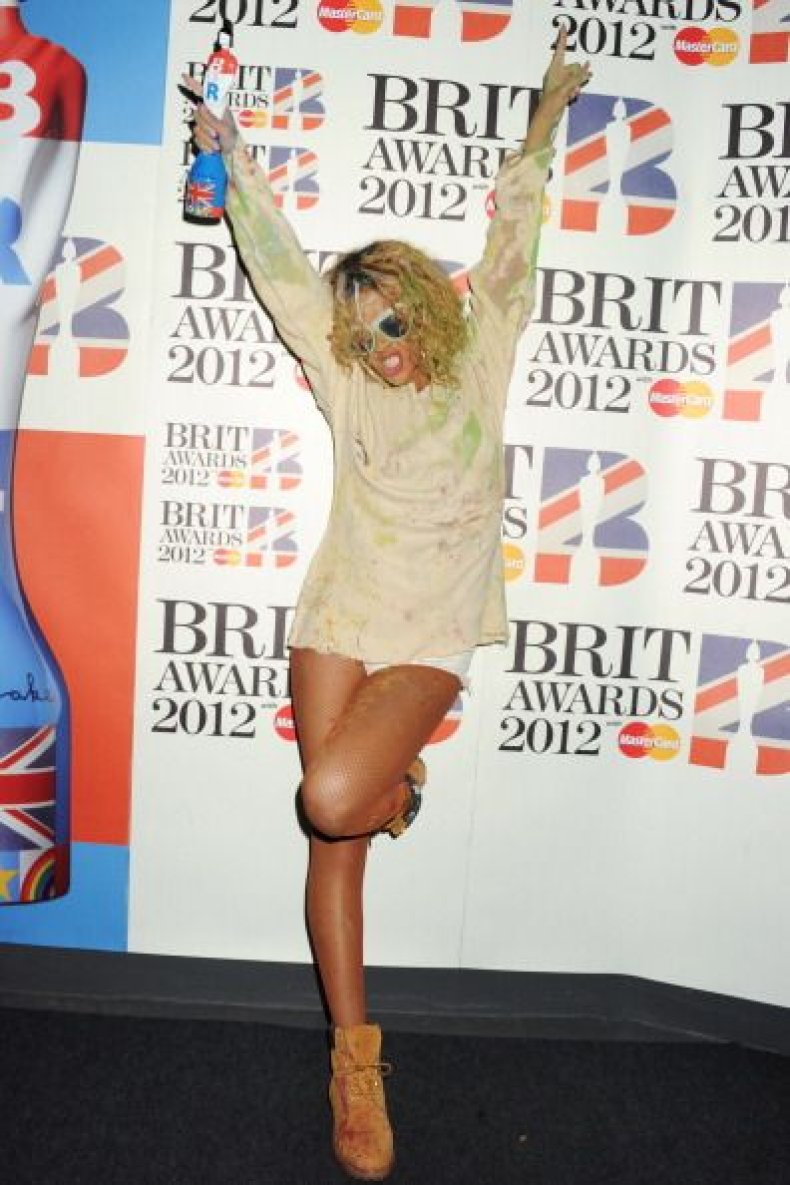 Rihanna - We Found Love ( Live at Brit Awards 2012 ) from Atlantic Division Music on Vimeo.