History Says Joe Biden Has No Shot At Being President
To be elected president, a lot has to go right for a candidate. They have to be a quality politician, for sure, but they must also have some luck on their side. With that said, Joe Biden will attempt to do what no single candidate has done before— and that's secure their party's nomination without a top-two finish in both the Iowa Caucus and New Hampshire primary.
When the results of the Iowa Caucus trickled in this year, there was contention between two candidates on who the winner was—between Pete Buttigieg, the happy-go-lucky former mayor of South Bend, Indiana, and Bernie Sanders, the staunch senator of Vermont. It was Biden who sat squarely in fourth.
And at the closing of the New Hampshire primary yesterday, Biden placed even lower—the once-favorite Democratic candidate slotted in fifth.
With two poor showings in the nation's first caucus and primary, hope may be dwindling in the Biden camp, and perhaps rightfully so. Not one single presidential candidate, Democrat or Republican, has gone on to become their party's nominee after being in Biden's position—fourth and fifth in Iowa and New Hampshire respectively.
In 1992, Bill Clinton came closest to accomplishing this feat. He finished fourth in Iowa and second in New Hampshire. But the latter near-win allowed him to frame himself as the "comeback kid," which was integral PR to helping him secure the Democratic party nomination and eventually win the presidential election.
The only other instance where a winning scenario like this occurred was in 1972, when Democrat George McGovern placed third in Iowa and second in New Hampshire. McGovern would eventually win the Democratic presidential nomination but lose to Richard Nixon in the presidency.
So these events are rare—every other candidate in 12 sets of caucuses and primaries spanning from 1972 to 2016 would lose after finishing top two or worse in both contests.
There's a lot that goes into this type of thing. While the Iowa Caucus and the New Hampshire primary aren't damning—on paper—the first two election events set in motion a momentum of public opinion, media attention or scrutiny, and a candidate's inflow of funding.
But, there is still one way that the former vice-president can rebound, and write history in the process: win South Carolina.
Despite grim prospects, which have taken a "severe downturn" in Larry Sabato's eyes, a political scientist and professor of politics at the University of Virginia. A Biden Presidency isn't impossible, but South Carolina is crucial to Biden's campaign, he said.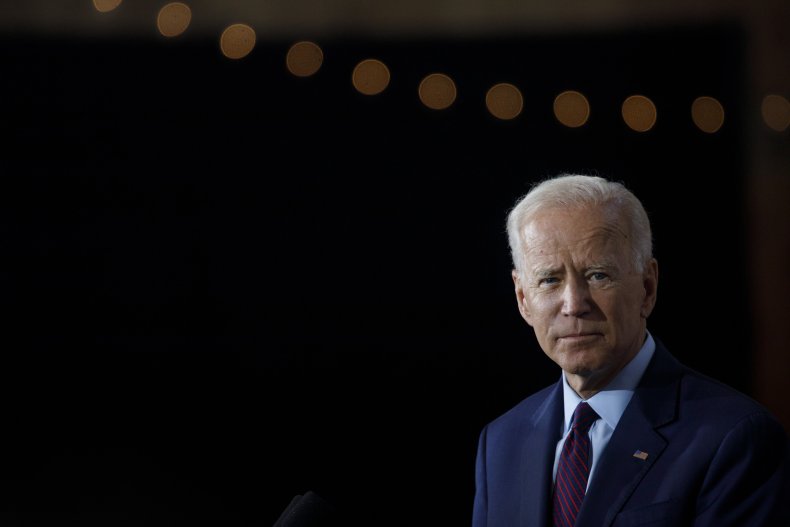 "I think he's betting everything on South Carolina" and he wants to use it as a springboard to the 'big one' three days later—Super Tuesday," Sabato said.
South Carolina is so vital to Biden because his "strength all along has been his strong support among African Americans," Sabato went on, "which usually comprises 40 to 50 percent or more of the vote in democratic primaries."
"If Biden can't do well in his area of strength, then it really is over for him," he said.
All things considered, you "shouldn't write off candidates," Sabato added, until their prospects completely collapse. If Biden wants to achieve feats never before done, perhaps becoming the second coming of the "comeback kid," then South Carolina it is.
Newsweek has reached out to the Biden campaign through email and representatives have not yet responded.