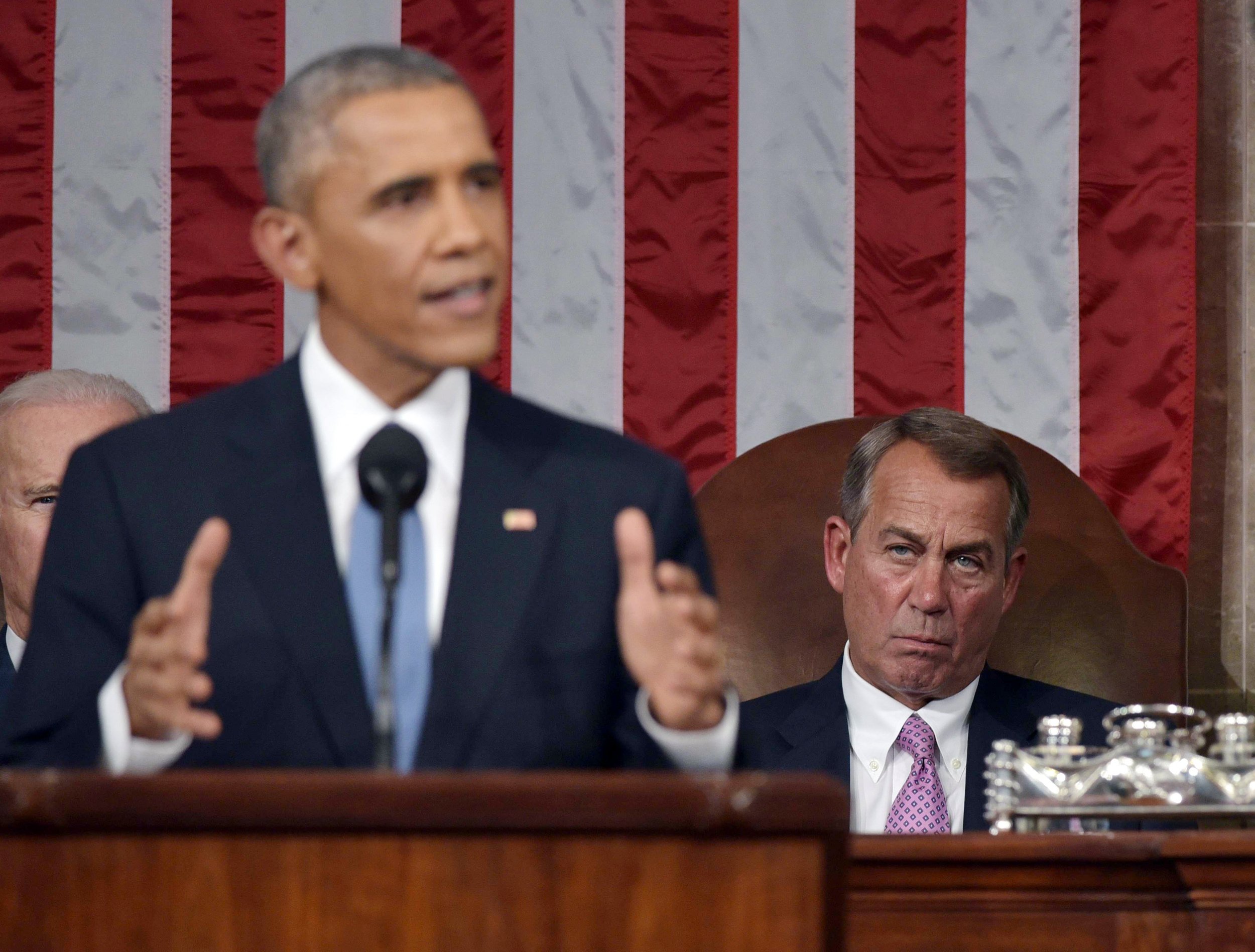 Updated | As Barack Obama, the President of the United States, addressed the nation with his State of the Union Tuesday night, a shiny object just above his head on speaker John Boehner's desk proved a distraction to some viewers.
That object is an antique inkstand, dating back between 1810-1820, with three crystal inkwells inside it. According to the United States House of Representatives archives, the coin-silver inkstand is placed on the rostrum before the Speaker calls the House to order.
It was created by J. Leonard, a Washington silversmith and watchmaker, and historians estimate it has been in the House since 1819.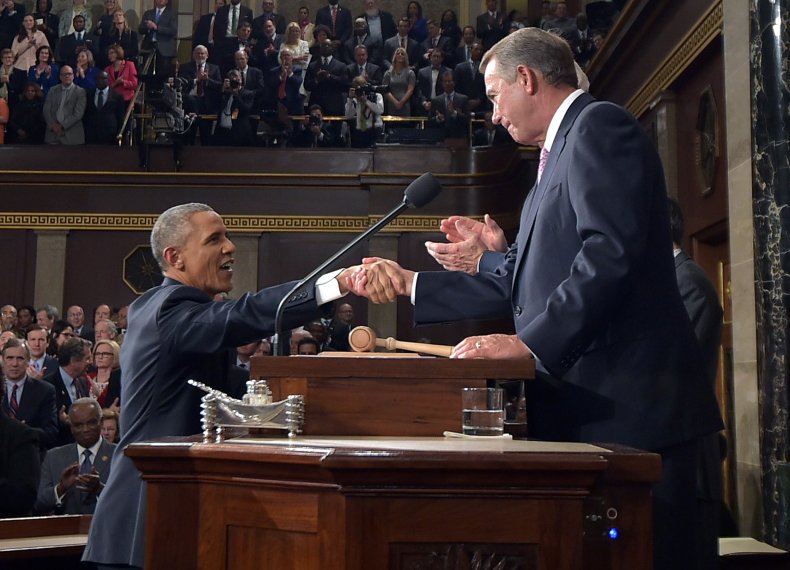 The inkstand is quite ornate, each foot of the tray has a snake wrapped around it with a swag on one side and eagle on the other. The symbols represent unity and wisdom. And now the historic artifact sits near Boehner's frowny face.