Will 'History of the World Part 2' Get Another Season? Cast Talk Show's Fate
The team behind History of the World, Part II are all "on board" to make a second season, or a Part III for Hulu.
The sequel TV series to Mel Brooks' 1981 comedy classic History of the World, Part I has been airing on consecutive nights on streaming platform Hulu. Now all eight episodes are available to watch online, and the cast and creators of the show are eyeing up making another season.
Brooks wrote, executive produced and starred in the sequel TV series, alongside a number of younger comedians. The star-studded show featured the likes of Jack Black, Taika Waititi, Josh Gad, Zazie Beetz, Danny DeVito, Pamela Adlon and many more celebrities starring as historical figures.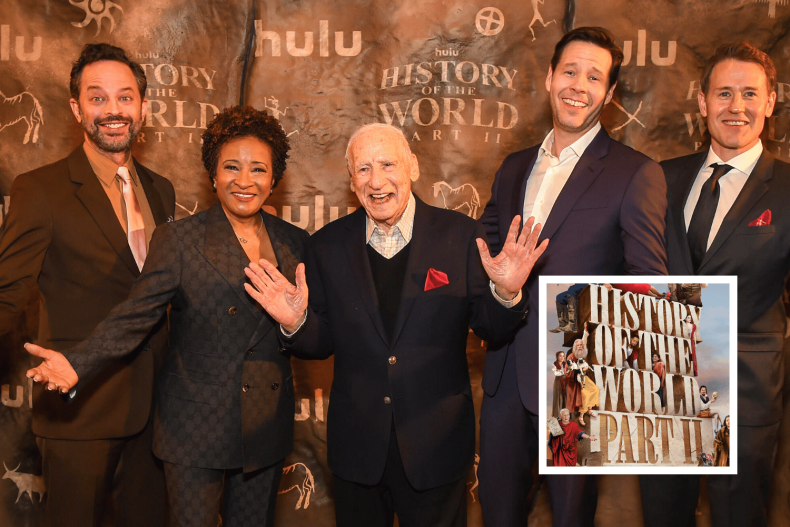 There was a 42-year gap between Parts I and II, but if it were up to the showrunner, executive producer and writer David Stassen, Part III would come along much sooner.
"I think everyone that I know of is on board and would love another crack at some historical figures and eras," Stassen told Newsweek.
He's not the only one excited to get back in the saddle and explore more history. Actress and voice over artist Adlon appears in several episodes as a Russian revolutionary, and she told Newsweek she'd do anything asked of her to be in another season.
"Oh my god, I would do craft service," Adlon said, after being asked if she'd be up for a History of the World, Part II, Season 2." I'd just be there to wipe the snot from everyone's noses when they're laughing too hard."
Some of the cast have already handpicked the roles they'd like to tackle next if there was another History of the World outing.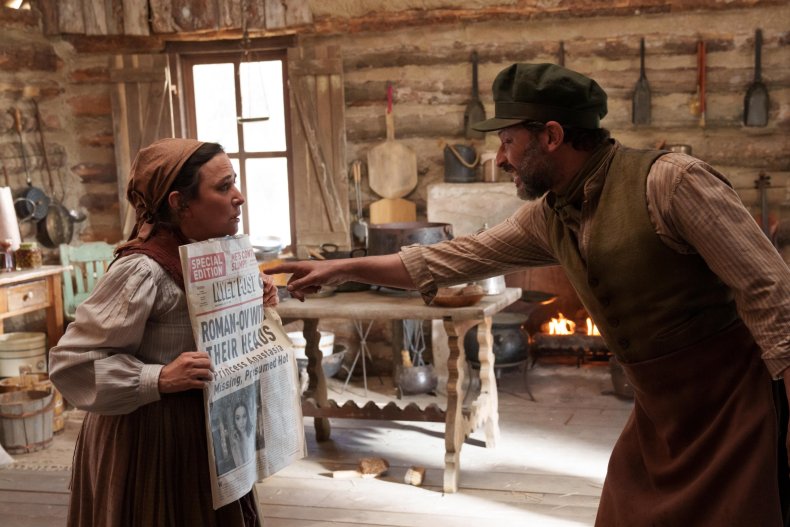 Jay Ellis, who plays Jesus Christ in the Hulu series, told Newsweek he'd like to play Mayor Eric Adams, while Zazie Beetz, who plays Mary Magdalene, wants to play Josephine Baker.
Josh Gad plays William Shakespeare in a comedy writer's room within History of the World, Part II, and he made an interesting choice if he were given another go at it.
"I'd love to play a young Seth Rogen," Gad told Newsweek. "Even though I'm older, I feel like I'd like to play a younger de-aged Seth Rogen."
Comedians Nick Kroll, Wanda Sykes and Ike Barinholtz appear as multiple characters throughout the eight episodes of History of the World, Part II, as they also worked as writers and executive producers within the series.
All eight episodes are available to stream now on Hulu in the United States, and on Disney+ internationally.