Hitler Satire 'Look Who's Back' to Get Italian Remake with Mussolini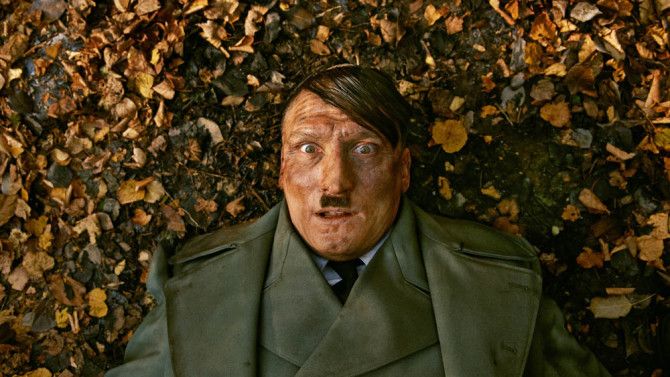 The wildly successful German satire Look Who's Back, which imagines what would happen if Adolf Hitler returned to modern-day Germany, is set to get an Italian makeover exploring the fun that would ensue if Benito Mussolini suddenly re-emerged.
According to Variety, Look Who's Back , an adaptation of a novel by Timur Vermes, became the second highest-grossing homemade film in Germany after taking more than $21 million at the local box office. Vermes's book, which The Guardian described as "oddly cozy," sold over 2 million copies in Germany.
After waking up from a coma, Hitler finds himself philosophically lost amid a contemporary and multicultural Berlin. Before he can make his return to politics, he must first bide his time as a standup comedian—and Hitler impersonator. The movie adopts the Sacha Baron Cohen model of filming its central character in both real-life and staged scenarios.
Italian production company Indiana Productions has jumped on the success of the original by optioning the rights for a remake that will awaken Mussolini in present-day Italy.
"We're very happy to work on such an extraordinary concept," Marco Cohen, co-founder and partner of Indiana Production, told Variety. "We've already started writing the adaptation of the script."
Netflix is expected to distribute the original movie, giving non-German speaking film fans the opportunity to catch up on all the hilarity before the Italian version is released.