'Hitler is Coming': Governor Cuomo Vows to Hunt Down Perpetrators of Anti-Semitic Graffiti At Brooklyn Jewish Museum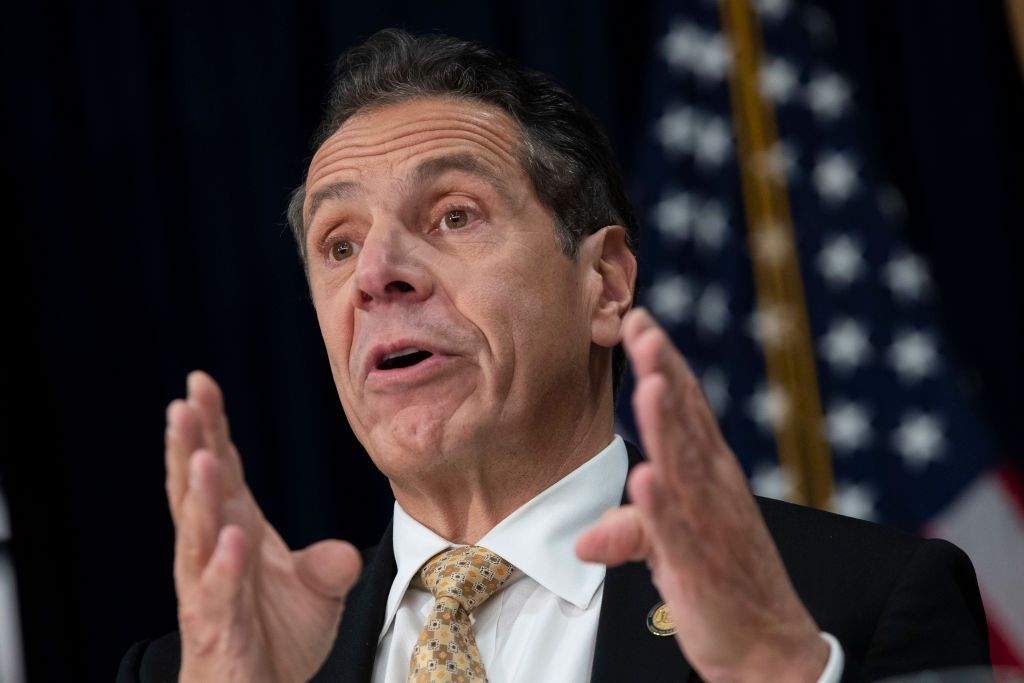 New York Governor Andrew Cuomo has said he will ensure those behind anti-Semitic graffiti discovered at the Jewish Children's Museum in Crown Heights, Brooklyn, will be held to account after the message "Hitler is coming" was discovered on an exhibit there.
Decrying the anti-Semitic message, Cuomo's office released a statement announcing that the New York State Police Hate Crimes Task Force would be providing assistance to the NYPD as it investigates the incident.
"I am disgusted by the anti-Semitic message scrawled in front of the Jewish Children's Museum in Crown Heights, Brooklyn," the statement from the New York Governor read.
It added that Cuomo was involving the hate crimes force in the case "to ensure those responsible for this heinous act are held accountable to the fullest extent of the law."
According to the Jewish Telegraphic Agency wire service, police began investigating the note that referred to Hitler after they were alerted to the graffiti by visitors Thursday. The Nazi leader's regime oversaw the systematic genocide of 6 million Jews during World War II.
Jewish leaders have also condemned the anti-Semitic message. "This is just awful. An interactive sign in front of the Jewish Children's Museum in Crown Heights asking people how they would transform the world was defaced with anti-Semitic graffiti," Mordechai Lightstone, a Chabad rabbi, wrote on Twitter.
It is not the first time that the Museum, built in honor of Ari Halberstam who was killed in an anti-Semitic hate attack on the Brooklyn Bridge in 1994, has been targeted. In 2017 the museum was one of a number of institutions threatened by a wave of false bomb threats called in by an Israeli teenager.
The surrounding local area has also been hit by two separate anti-Semitic incidents in the last week alone. Two men terrorized an Orthodox Jewish woman in the Crown Heights Neighborhood on Wednesday. "Hail Hitler," they shouted at her before following her and harassing her as she tried to get away. Earlier in the week a 27-year-old Jewish man was struck on the back of the head by an assailant on a bicycle.
As the incidents of anti-Semitism reach historic highs across the United States, with the Anti-Defamation League reporting 1,879 recorded attacks against the Jewish community in 2018, Crown Heights has become a flash point for anti-Semitism. The area's large Hasidic Orthodox population, primarily from the Chabad group have born the brunt of recent attacks. The JTA has reported that the majority of this incidents which range from verbal insults to violent assaults go largely unreported.