Hitler's Nazi Death Squad Interpreter Faces Deportation Showdown
An interpreter for one of Hitler's notorious death squads is facing a last-ditch bid to fight deportation after covering up his wartime past to secure citizenship.
Helmut Oberlander was a member of Einsatzkommando 10a, a killing unit responsible for the murder of tens of thousands of people, mainly Jews, in Russia and Ukraine.
Oberlander acted as an interpreter for the unit, a sub group of the notorious Einsatzgruppen mobile killing squad which marauded its way across Europe and is now the subject of a Netflix documentary series.
Although Oberlander has always maintained he never took part in any of the killings, he was a member of the squad having been conscripted at 17 years old.
Leaving Germany, he arrived in Canada in 1954 and remained tight-lipped about his Nazi past, going on to secure Canadian citizenship. He worked as a real estate developer in the Kitchener-Waterloo area and had two daughters with his wife.
However, in 1995 the Canadian government began steps to strip him of his citizenship with Oberlander appealing and fighting deportation to Germany in the intervening years maintaining that he never took part in any killings.
According to the CTV News channel, his citizenship has been revoked four times, most recently in 2017.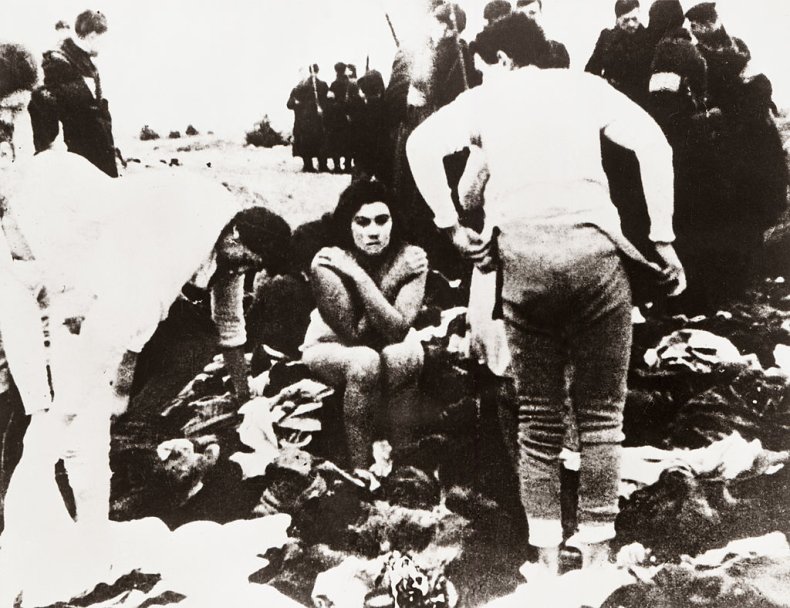 And on Tuesday Canada's Immigration and Refugee Board dismissed arguments that it did not have jurisdiction over the case and ruled against the 96 year old meaning he will now face a deportation hearing.
Shimon Fogel, president and CEO of the Centre for Israel and Jewish Affairs (CIJA), said it was time for Oberlander to leave Canada.
In a media statement on the CIJA website regarding Oberlander, Fogel said: "Mr Oberlander served in a Nazi death squad and lied about his past to fraudulently gain his Canadian citizenship.
"Oberlander has cynically abused Canada's justice system to avoid prosecution in Germany. Anyone who cares about justice and human rights should join together in calling on the Government of Canada to immediately initiate the deportation process. Justice delayed is justice denied."
And in the same statement, issued in December after Oberlander lost his appeal against revoked citizenship, Edit Kuper, of the Canadian Jewish Holocaust Survivors and Descendants group said: "As Holocaust survivors and descendants, we are heartened that the government and courts stand with us in pursuing justice.
"Even now, we are haunted by the heinous crimes committed against us and our families. We are pained by the thought that there are still Nazi war criminals who conceal their past and live among us."