Hitler Was a 'Good Leader': School Apologizes for Speaker's Comment at Assembly About Positive Leadership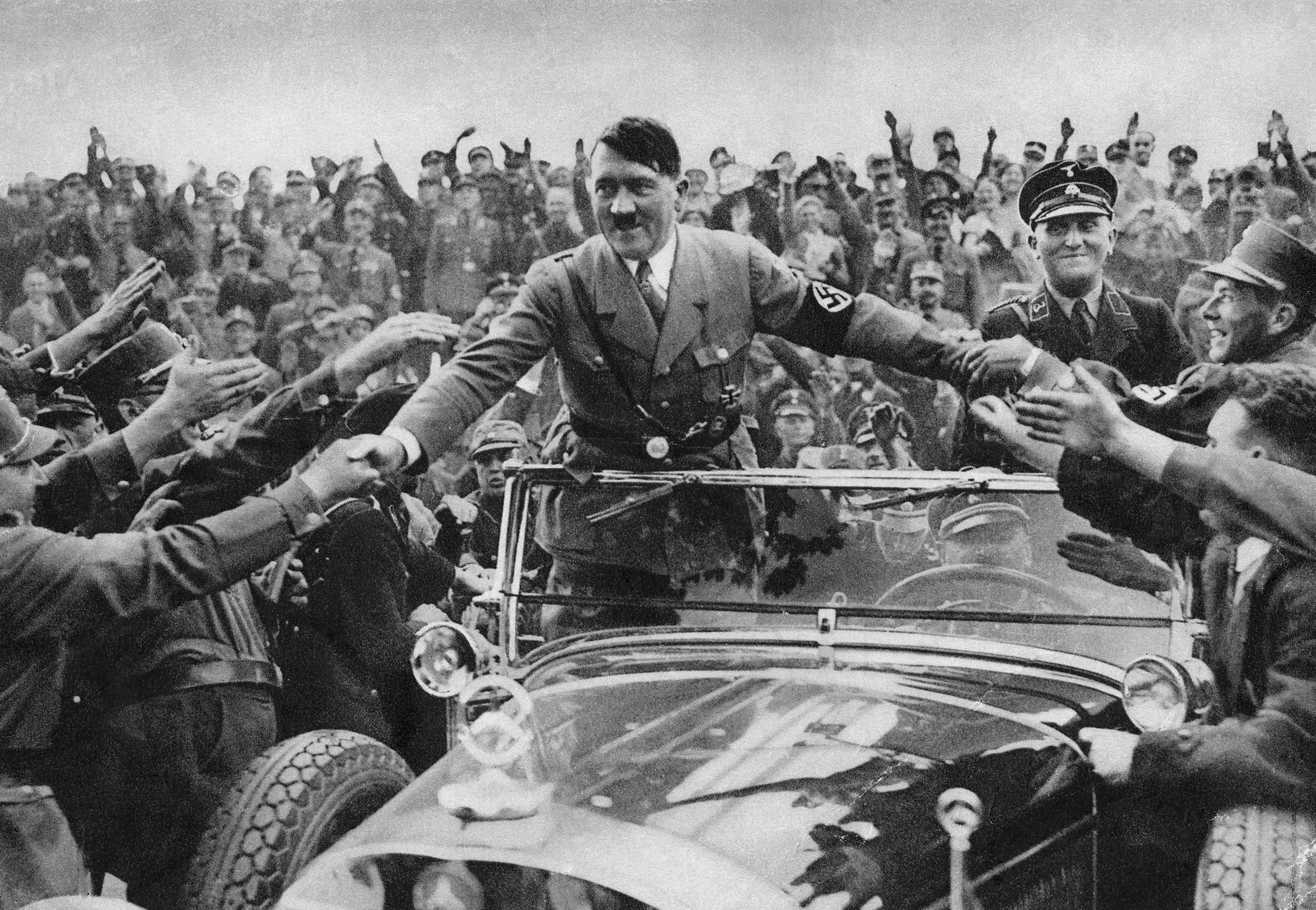 A New Jersey school district has apologized after a speaker gave a presentation on positive leadership skills that included as examples George Washington, baseball legend Derek Jeter and Nazi leader Adolf Hitler.
On Saturday, Madison High School spring athletes were required to attend an assembly about positive leadership values and the culture of sportsmanship, Patch.com reported. The assembly featured a speaker, who was not identified by school officials, and offered examples of good leaders, such as Washington and Jeter.
At one point during the presentation, the speaker contrasted Dr. Martin Luther King Jr. with Hitler, putting their photos on the screen at the same. The speaker called Hitler a "good leader" with "bad moral character and intentions," according to a letter from Madison High School officials obtained by Patch.com.
Newsweek reached out to the school district but did not receive a response in time for publication.
"That the athletic department bought in a speaker to talk to the spring athletes who promoted the leadership qualities of the mastermind behind the Final Solution is, at best, troubling," Stuart Lederman, the son of Holocaust survivors, told Patch.com. "Remember, in addition to the 6 million Jews who were murdered, 6 million non-Jews perished at his hand. I am saddened. We can do better, Madison."
Paul and Debra Coen, both residents in the area, wrote a letter to school officials, which was shared with Patch.com. In it, they said that it would be "appalling" to ever show Hitler and King at the same time and added that this part of the presentation "defies explanation" since it came just after 50 people were recently killed by an alleged white supremacist at a mosque in Christchurch, New Zealand.
After the presentation, several students and parents expressed concern over the inclusion of Hitler. The school later apologized, sending a letter to parents. Madison Schools Superintendent Mark Schwarz wrote that the district shared the parents' concerns, and NJ.com reported that he said the presentation was not screened in advance.
"It was unnecessarily provocative and insensitive for the speaker to include the image of a criminal whose legacy includes the systematic torture and slaughter of millions of Jews, the disabled, and others in Eastern Europe," Schwarz wrote, according to NJ.com.
The superintendent added that if the speaker's intention was to showcase a leader who was effective but had misguided intentions, he should have chosen a "less emotionally-charged example."
Schwartz also said that learning about past horrors such as the Holocaust is part of the school's curriculum but noted it should take place in a classroom environment with a qualified teaching professional.
The school now plans to review presentations by outside speakers or vendors before students see them to ensure they're appropriate and to prevent this kind of incident from happening again.