'Hitman 2' Hands-on Impressions: Creative, Deadly and Fun
Hitman 2, the latest sequel in the iconic series, is Warner Bros. Games' biggest title at E3 2018. It looks to give players more freedom and more ways to complete your assassination missions, while looking as cool or over-the-top as possible.
I got to hop into one of the missions found in Hitman 2, in which Agent 47 must take out a target at a Miami racetrack, and found the game to be a unique and satisfying experience, really forcing you think critically and use your imagination.
Here's my hands-on impressions of Hitman 2.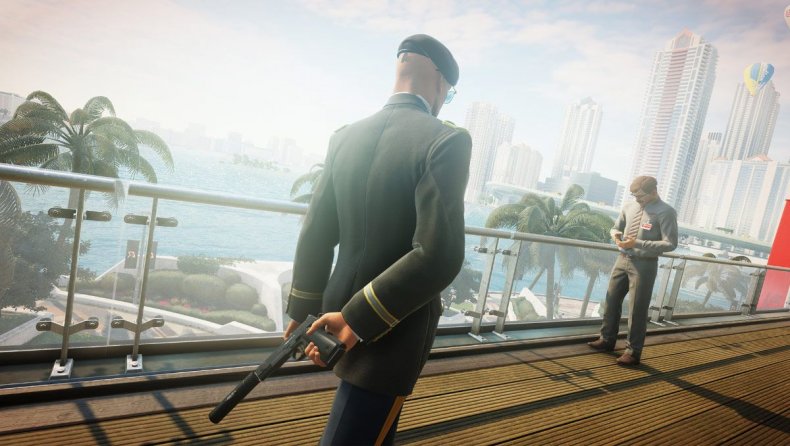 CRITICAL THINKING IS A MUST
The biggest draw of Hitman 2 is the amount of freedom you have in each mission. You'll be given a target and some backstory, tasked with figuring out how to accomplish your goal without much help. There are some signifiers like maps and things to steer you on your way, as well as more subtle hints and clues as to how to go about your mission, like overheard conversations.
At one point in the Miami mission, I had to get a mechanic's clothes. He was at a lounge having a drink, and in search of ways to take him out I entered a kitchen and saw a knife and a bottle of poison. I could have taken the knife, but it was more discreet to use the poison. Hitman 2 will let you take either route, but making reckless choices will have consequences.
FREEDOM IS SWEET
Hitman 2 gives you the freedom to carve your own path to mission success. Whether you choose to take on mission super stealthy and do various costume changes or go balls-to-the-wall and leave a trail of blood in your wake, you can succeed.
Certain paths are tougher than others (you probably don't want to start shooting at the entrance to the racecourse) but the way the game allows you to choose is wonderfully liberating. Just like the portion of the mission with the poison in the kitchen or towards the end of the mission, where you have the choice to sabotage the target's racecar in a variety of ways players will get a kick out of the various ways to go about each mission in Hitman 2.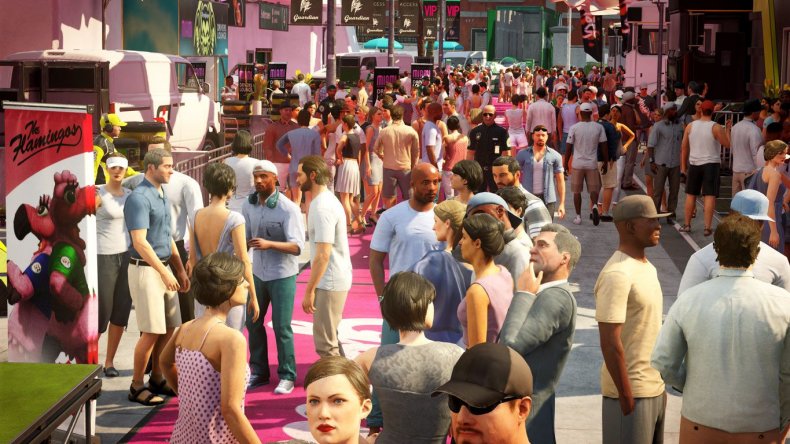 NEED A LOT OF PATIENCE
Fans of the Hitman series will know that a key to each mission is to be patient and wait for your chance to strike. In Hitman 2, there are also a lot of moments where you are tailing a target, moving through crowds to avoid security and even just waiting for someone to walk away from their drink.
It can be frustrating in some parts, especially when you get distracted, miss your chance to strike, and have to start over again. During the demo, I had to wait for a few minutes behind a bar until my target was distracted from his drink again. While there are moments you'll wish the action moved a bit more quickly, it does build the tension that the Hitman series delivers so well.
Hitman 2 will release for PS4, Xbox One and PC on Nov. 13.