'Hitman 3' Review Roundup: What Critics Are Saying at IGN, GameSpot and More
Hitman 3 is the first big game release of 2021, and a quick glance at major reviews suggests that this January title might already be in contention for game of the year.
Expanding on the "World of Assassination" trilogy that began in 2016, this third entry features six new locations, including Dubai, Dartmoor, Berlin, Chongqing, Mendoza and more. In addition to the new maps, all previous locations from Hitman and Hitman 2 are playable for those who own Hitman 2. The 2021 installment also marks the first time that the Hitman series will be playable in VR.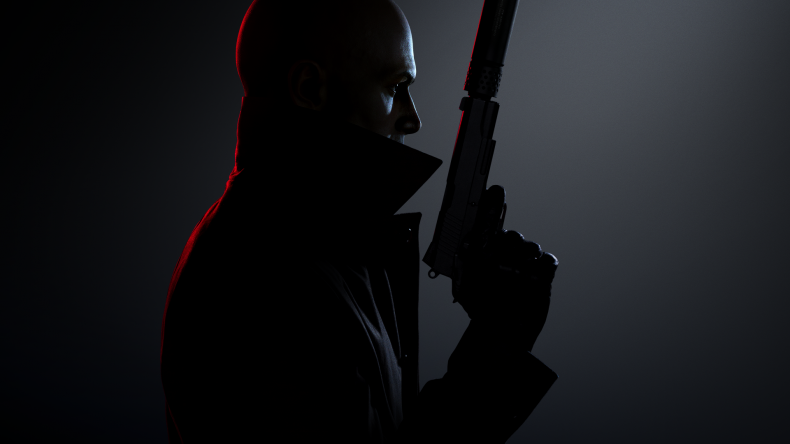 In many ways, Hitman 3 seems to offer fans of the previous games more of what they love—and this might just be the best iteration of that particular formula. While there are dozens of Hitman 3 reviews going live this week, here's a quick recap of what the mainstream critics at IGN, GameSpot and more are saying.
IGN - 9/10
Luke Reilly of IGN mostly loves Hitman 3,but found minor issues with the game's bland story, unwieldy map-importing features and hit-and-miss VR support. That being said, for those who enjoyed the previous Hitman games, this new offering is described as a welcome expansion to what has come before.
"Rich, rewarding, and highly replayable, Hitman 3 is a superb installment of IO's idiosyncratic but much-loved stealth series. The fundamentals haven't changed since 2016 but its collection of outstanding maps makes for a refined, reliable, and robust curtain-closer to the current Hitman trilogy."
Read the full IGN review here.
GameSpot - 9/10
GameSpot's review was handled by Phil Hornshaw, who also praised the game's level design but found more to like about its narrative. His biggest gripe is that the exclusion of multiplayer features introduced in Hitman 2 make the six-map package feel a bit thin. Overall, however, he loved what the last game in the trilogy provides.
"What's good about Hitman—its level design and the creativity, experimentation, and exploration that affords—is great in Hitman 3. It closes out the trilogy by brilliantly playing off everything that came before it, making use of and then subverting expectations, and rewarding players for their willingness to master the complexity of both its individual levels and the series as a whole."
Read the full GameSpot review here.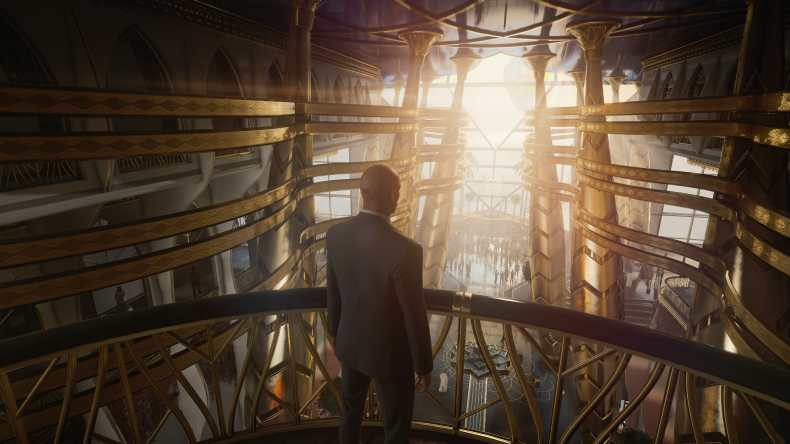 Eurogamer - Recommended
Contributor Edwin Evans-Thirlwell took on review duties for Eurogamer, and he has a perspective that's similar to the other major reviewers. While there's a lack of content in the package, what's here is reportedly incredibly satisfying to play. Occasional glitches with animations and unrealistic character behaviors may take you out of the experience, but the gameplay loop remains as solid as ever.
"IO's final World of Assassination game is closer to a seasonal content update than a sequel, but it's a thrilling endeavour all the same."
Read the full Eurogamer review here.
Game Informer - 9/10
Jeff Cork for Game Informer loves Hitman 3 as well, but subtracted one point from a perfect score due to how little it changes from the established formula. He also argued that, for those interested in its story, the game might not function well as an introduction for new players. Despite these shortcomings, its outstanding maps and seamless gameplay make the experience rewarding.
"Hitman 3 concludes a chapter in the greater Hitman story, but it doesn't feel like an ending. There's an abundance of content and side activities on offer, and the trilogy as a whole is bound to be a long-term destination for would-be assassins. IO Interactive's final act in the trilogy anticipates and rewards player experimentation, features meticulous level design, and has moments of ghoulish catharsis that makes me cackle aloud. My enthusiasm for it all is as indelible as the barcode tattooed on the back of Agent 47's head."
Read the full Game Informer review here.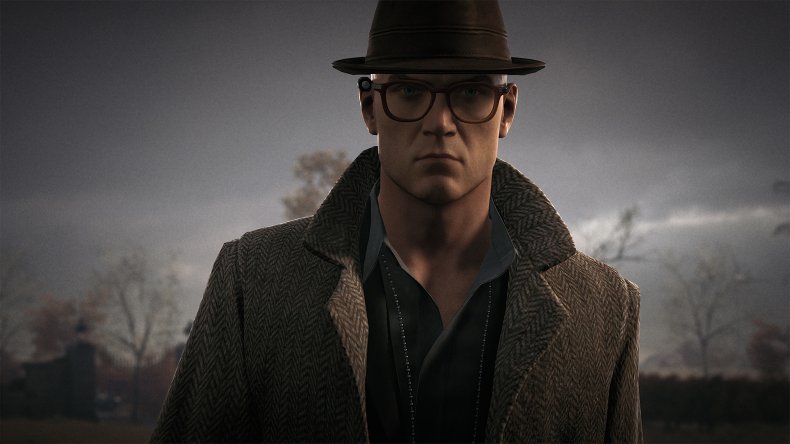 Polygon - Recommended
Polygon's Samit Sarkar loves Hitman 3 for its level design and gameplay loop, but also appreciated the ways in which its story drives the setup of the missions. Instead of beginning each objective without context, many of the new maps feature bespoke introductions that may force you to take advantage of unfamiliar gear at the start. There isn't much new, but he loved how the small number of fresh features have improved the prior experience.
"I don't want to overstate the degree to which Hitman 3 is a departure from its predecessors. The moment-to-moment gameplay remains focused on Agent 47 sneaking past people (or donning disguises to hide in plain view) so he can put himself in position to commit murder. In some sense, it is a sequel very much like Hitman 2, with new targets to take down in six new locations, and some additional toys and tactics with which 47 can accomplish his goals. But I very much appreciated the twists and wrinkles that IO threw into the Hitman formula this time around, many of them steered by the story."
Read Polygon's full review here.
Kotaku Rereview - Unscored
Riley MacLeod for Kotaku enjoyed the story and gameplay loop of Hitman 3 despite having occasional issues with the game's camera and animations. Overall, he felt as though the title did well to put him in the position of understanding Agent 47 as a character.
"The game feels small and focused, with less of the narrative contortions Hitman usually employs to find an excuse to jetset you around the world. But most levels took me longer to complete than I'm used to, either through lengthy story missions or because it took me a long time to get my bearings in complicated areas with lots of pieces."
Read the full Kotaku review here.
There are many more Hitman 3 reviews to be read, but it's worth noting the game currently has a Metacritic score of 88 on PC, where most mainstream reviews are featured. While access to the game's PlayStation version is seemingly limited, it appears as though the title will perform decently well on those platforms.
Given the Cyberpunk 2077 mess, however, it may pay to wait a little while before purchasing Hitman 3 on console, just in case. But, provided everything goes as planned, stealth fans should be pleased with the final package.
Hitman 3 is available January 20 on PS5, PS4, Xbox Series X|S, Xbox One, PC, Switch and Stadia.
What are your thoughts on Hitman 3 based on these reviews? Will you be getting this game at launch? Tell us in the comments section!