Is Hitting Your Child Illegal in the U.S.? Scotland Latest to Ban Corporal Punishment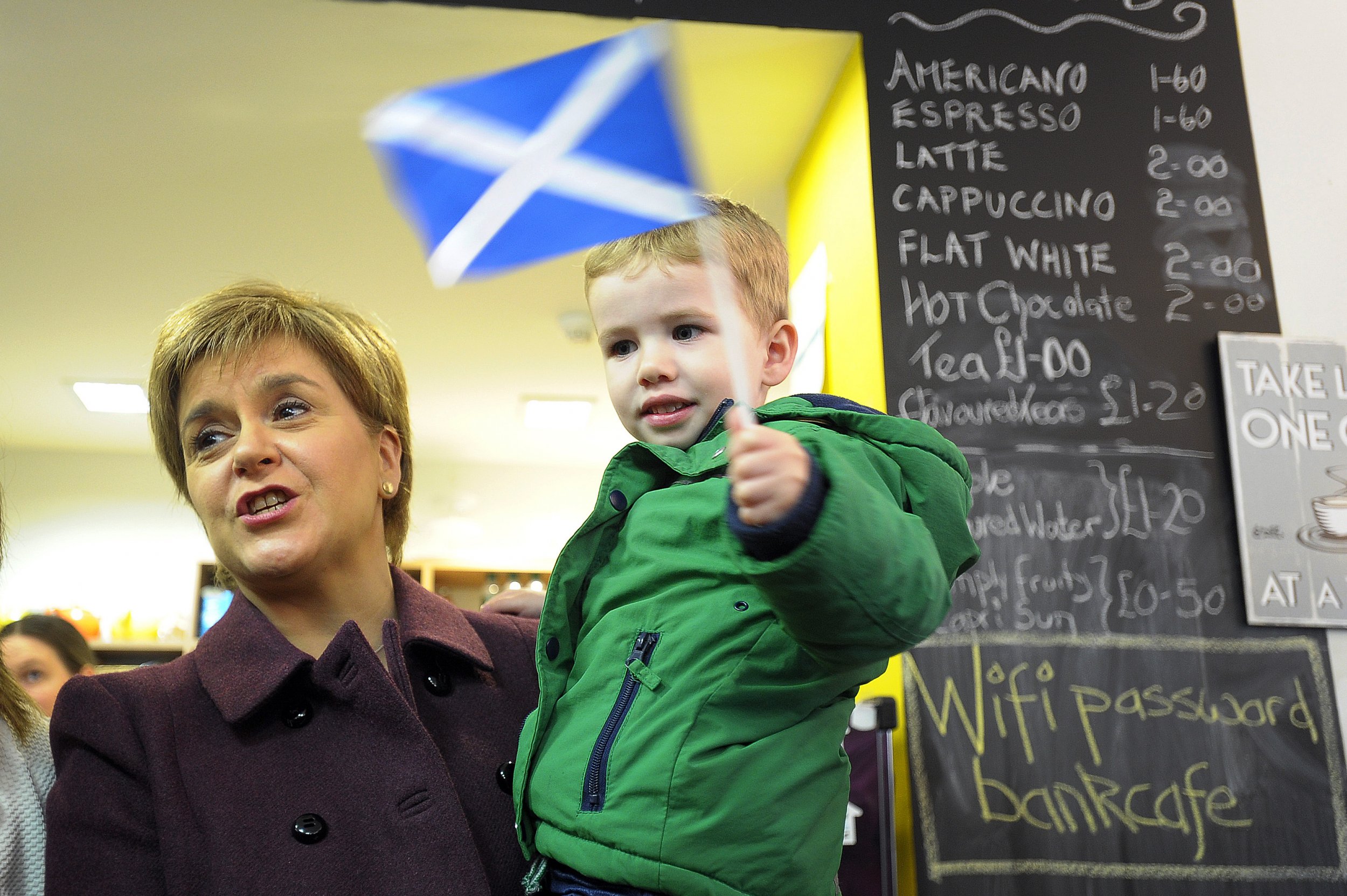 More than 50 countries around the globe have laws that make it illegal to hit or spank children. Surprisingly, the United States and the United Kingdom are not among them, although the U.K's Scotland will soon ban justifications that allow the punishment.
Currently, parents in Scotland who spank their children are able to defend their actions by using the "justifiable assault" defense. But, the new proposed law change by John Finnie, the justice spokesperson for the Scottish Greens, would ban the justification, The Guardian reports.
"John Finnie's Bill will not create a new criminal offense. It will remove the defense of 'justifiable assault', which is out of step with the majority of parents' practice, children's rights and most other countries in Europe. It will also bring clarity for families while enabling parents to continue to make their own decisions about how best to raise their children. A clear message will be sent: violence in any shape or form is not acceptable in Scotland," according to a joint statement from Barnardo's Scotland, Children 1st, and NSPCC Scotland.
In England, Wales and Northern Ireland parents are legally allowed to smack their own children, but they could face legal action if the hit is severe enough, the BBCreports. Anne Longfield, the children's commissioner for England, hopes Scotland's proposed bill will spark changes across the UK.
"The current legislation in England, which grants an exemption from the law on common assault to allow the physical punishment of children, is outdated. It should be updated to reflect what the vast majority of parents believe: that hitting children is wrong and that there are better and more effective ways of disciplining children and encouraging positive behavior," Longfield told The Guardian.
While the ban seems like a no-brainer for many who hope to give children the same legal protection as adults, not everyone is on board. One critic, the Reverend David Robertson of the Free Church in Scotland, believes good parents will be penalized "just for tapping their child on the hand," he told the BBC.
The proposal comes decades after Sweden became the first nation in 1979 to make it illegal to hit a child both at home and in school. In the U.S., 19 states—a majority of which are in the south—even still allow corporal punishment in school. On Oct. 18, a superintendent in Tennessee spoke out about putting an end to it in his school district, which had 270 instances of physical punishment in 2016 alone, according to the Associated Press.