HIV Doesn't Cause AIDS According to Gwyneth Paltrow Goop 'Trusted Expert' Doctor Kelly Brogan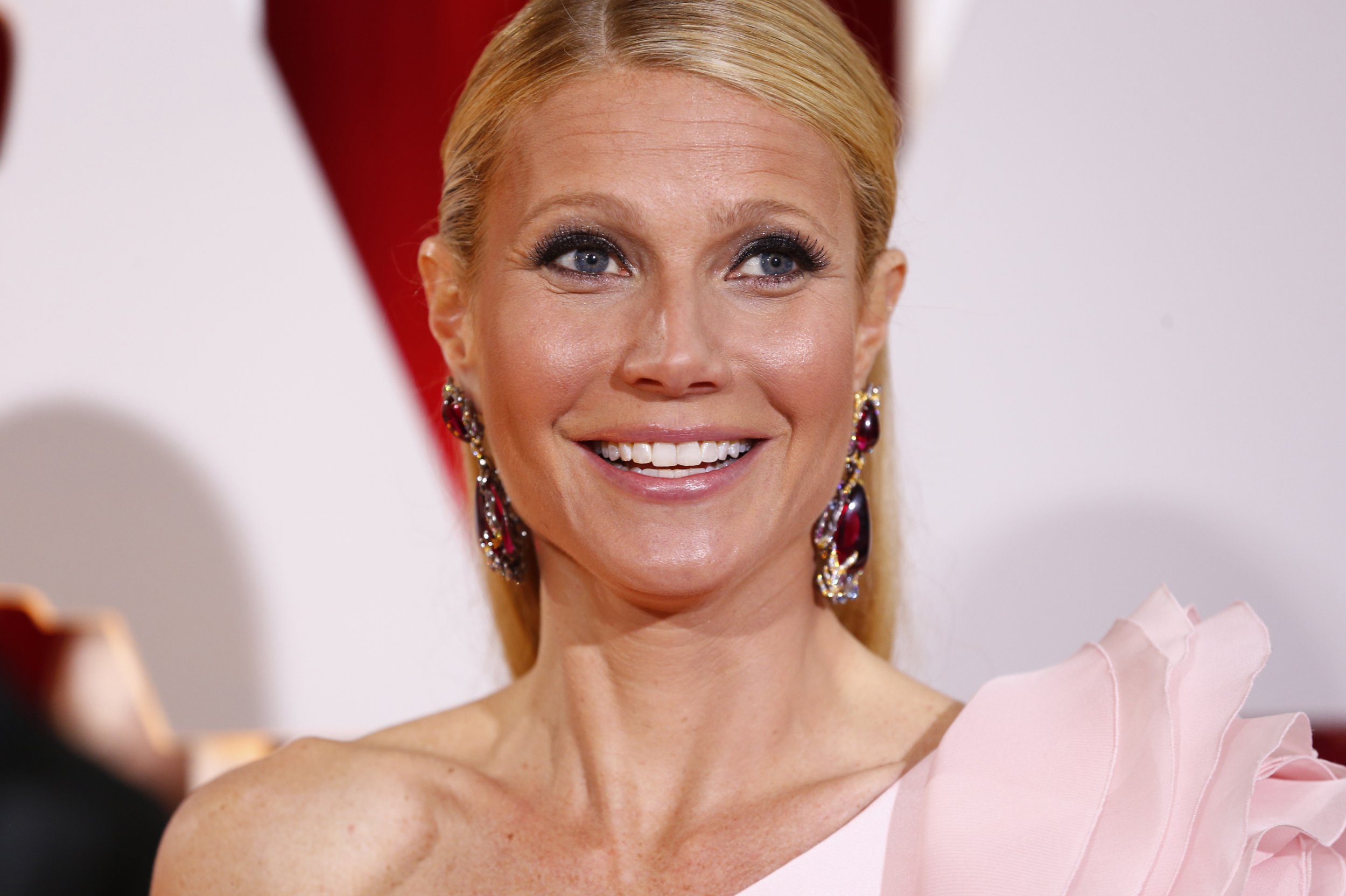 Goop, Gwyneth Paltrow's "modern lifestyle brand," is a frequent source of controversy. From encouraging women to insert jade eggs into their vaginas to promoting the idea that they "steam" them, the site has been known for spreading information and products that range from bizarre to obviously harmful. And now, a doctor who will serve as an expert at aGoop event has come under fire for controversial past statements about HIV/AIDS.
As Joanna Rothkopf reported for Jezebel, a doctor named Kelly Brogan, who will be featured in January's Goop summit (a ticketed event run by Goop that includes panels with health professionals and other "trusted experts," as the site refers to them), published a since-deleted blog post with false claims contradicting proven medical knowledge. In 2014, Brogan, a private-practice psychiatrist based in New York, called the idea that HIV is the cause of AIDS a "meme"—a fleeting cultural concept or catchphrase passed around the internet—rather than the established fact that health authorities worldwide consider it. "Drug toxicity associated with AIDS treatment may very well be what accounts for the majority of deaths," Brogan wrote.
Asked about those statements in the blog post, which is still available here, in an interview with Newsweek, Brogan called the link between HIV and AIDS an "assumption." That assertion directly contradicts medical knowledge; according to the National Institutes of Health, there is abundant evidence that HIV causes AIDS.
Claims similar to Brogan's have been debunked in the past. A feature article in Science Magazine in the 1990s evaluated the claims of an HIV skeptic. And, as Rothkopf writes, Brogan's writing ignores the substantial data showing that antiretroviral drugs are extremely effective for people with HIV/AIDS.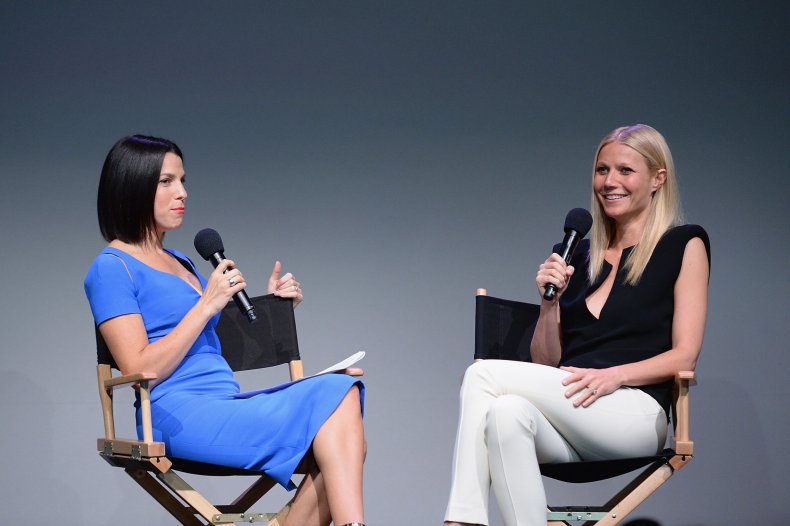 HIV/AIDS isn't the only minefield Brogan has stepped into. More recently, as Rothkopf reports, she has written pieces on her blog claiming that the root of depression is in the gut, caused by dietary components such as gluten, sugar, vegetable oil and genetically modified foods. She also wrote an article for the New York Post headlined, "Why you should stop taking your antidepressants," and has questioned the idea that depression is caused by an imbalance in the neurotransmitter serotonin in a video promoting her book.
The causes of depression are a matter of current debate. The hypothesis that a lack of serotonin, a chemical produced by nerve cells, is responsible, has come into question since it was first proposed in the 1960s. The current consensus is that depression results from a combination of genetic, neurochemical, social, and environmental factors that can change throughout life. Scientific research on the so-called gut-brain axis, a term connoting the potential connection between mental health and gastrointestinal health, is on the rise.
But experts do not support the notion that treating gastrointestinal issues solves depression. "A healthy gut alone does not effectively treat depression for a large portion of patients for whom other treatments, including antidepressants, antipsychotics, and psychotherapy may be necessary and even life-saving," Dr. Alison D. Hermann, a Cornell University psychiatrist, told Jezebel. Antidepressant drugs that modulate levels of the neurochemical serotonin, known as SSRIs or serotonin-selective reuptake inhibitors, have been shown to be helpful to many people.
Brogan told Newsweek that this benefit is "another assumption." On her website, Brogan suggests her own products, as demonstrated by the video advertisement for her book, as remedies for depression. Brogan told Newsweek she sees her work as an "investigation on behalf of patients and in the name of informed consent." As she sees it, "people do their own research" and "they should know."
When asked if the "people" she is referring to are the same as "patients," she responded "yes, perhaps." However, she also emphasized that "every person has to have their own clinical discussion with their prescriber, obviously." Brogan says she does not prescribe any medication in her practice.
Brogan has also taken aim at antibiotics, which she has called a "sacrament of the patriarchy" rather than a life-saving intervention.When asked about her past statements on antibiotics, Brogan did not directly answer whether she believes they are medically beneficial.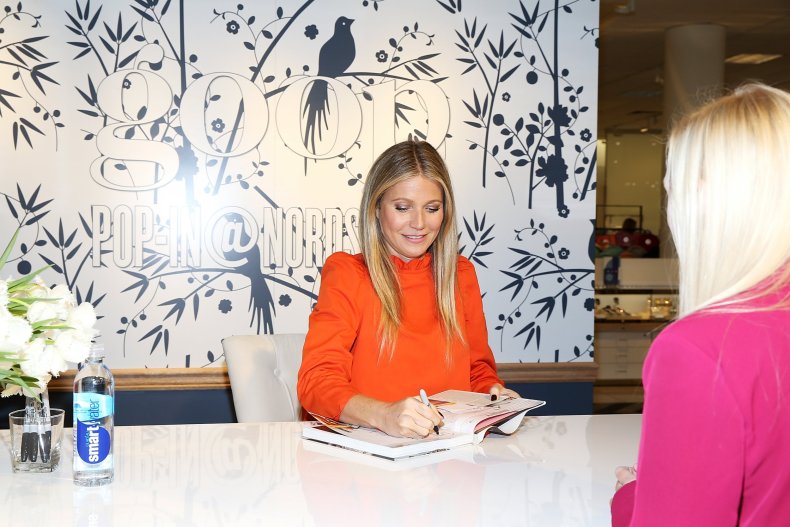 When it comes to Paltrow's company, Brogan told Newsweek that she has "no formal relationship to Goop." On the website for the forthcoming summit, Goop includes Brogan among a panel the site describes as "health-defining doctors, trusted experts, and more of the women (and men) who inspire us every day, together, in conversation—with you." Goop could not be reached for comment by time of publication.
This is far from the first time Goop has come under fire for directly or indirectly encouraging practices that lack evidence. Not all its advice and information is wrong, but, as Vox points out, a "​small army" of people in the media and medicine spend a good deal of time trying to debunk claims made by the company. (Dr. Jen Gunter, a gynecologist who has taken Goop to task on several occasions, was responsible for alerting Jezebel to Brogan's blog post on HIV/AIDS.)
Gwyneth Paltrow's public statements about Goop have made such matters murkier. Paltrow, in an interview with Jimmy Kimmel last summer, appeared to have little idea what her company was selling. She laughed as Kimmel asked her question after question about everything from "earthing" (the Goop-promoted practice of walking around barefoot) to the infamous jade vagina eggs. Before making it clear that she herself did not practice many of the routines endorsed by Goop, Paltrow said of her own company: "I don't know what the fuck we talk about."