World AIDS Day: HIV Infections in Adolescents Could Double by 2030, Says UNICEF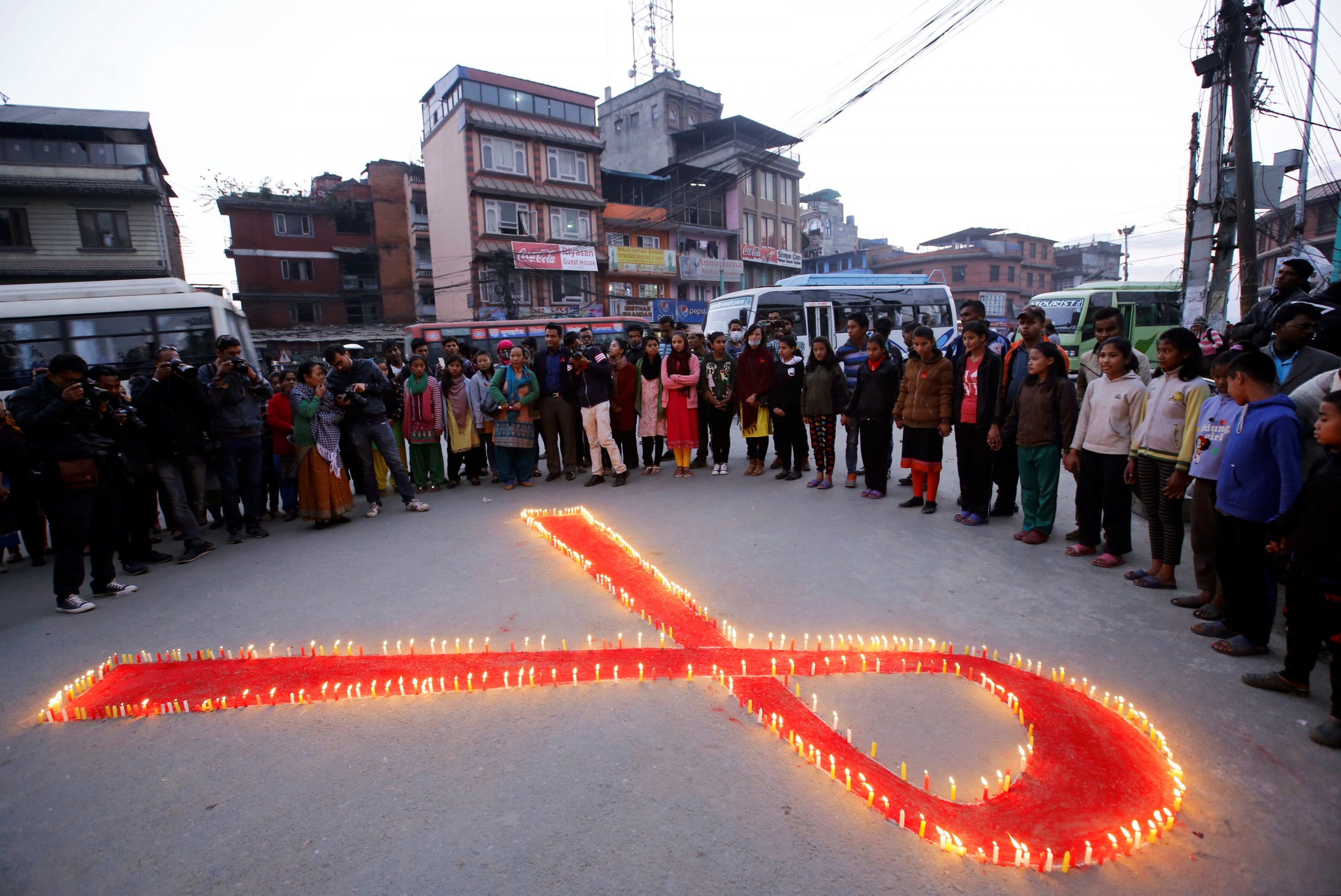 The number of new HIV infections among adolescents around the world is set to rise sharply unless more is done to fight the epidemic, according to a new report from Unicef.
The U.N. children's agency said annual new infections in adolescents are projected to increase from 250,000 in 2015 to nearly 400,000 in 2030 in its report, launched to coincide with World AIDS Day on December 1. AIDS remains a leading cause of death among adolescents: In 2015, 41,000 children aged 10 and 19 died from AIDS, according to Unicef. If the trend continues, it could result in as many as 740,000 additional HIV infections among adolescents in the next 14 years.
Girls are particularly vulnerable to the disease and account for three out of four new AIDS infections among adolescents aged 15 to 19. Around one-third of new HIV infections occur outside of sub-Saharan Africa.
While adolescent deaths are projected to rise, children aged between 0 and 4 face the highest risk of AIDS-related deaths compared to other age groups, according to Unicef. However, AIDS-related deaths among that age group have fallen by 70 percent since 2000. The vast majority of new HIV infections among children—85 percent—occurred in sub-Saharan Africa.
"The world has made tremendous progress in the global effort to end AIDS, but the fight is far from over—especially for children and adolescents," Anthony Lake, Unicef executive director, said in a statement on Wednesday. "Every two minutes, another adolescent—most likely a girl—will be infected with HIV. If we want to end AIDS, we need to recapture the urgency this issue deserves—and redouble our efforts to reach every child and every adolescent."
In the U.S., 1.2 million people live with HIV, and one in eight don't know they have HIV, according to the Centers for Disease Control and Prevention (CDC). While there's been an overall decrease, diagnoses among certain groups, including black gay and bisexual men, have increased over the past decade.
UNICEF says that funding for its AIDS program has declined since 2014, despite progress made in avoiding new infections. The organization recommends early diagnosis, as "knowing one's status is the first step to keeping children and adolescents with HIV alive and healthy." Encouraging adolescents, especially girls, to stay in school is also critical to stave off new infections, according to Unicef.