Does it Pay to Pay HIV Patients to Take Their Medication?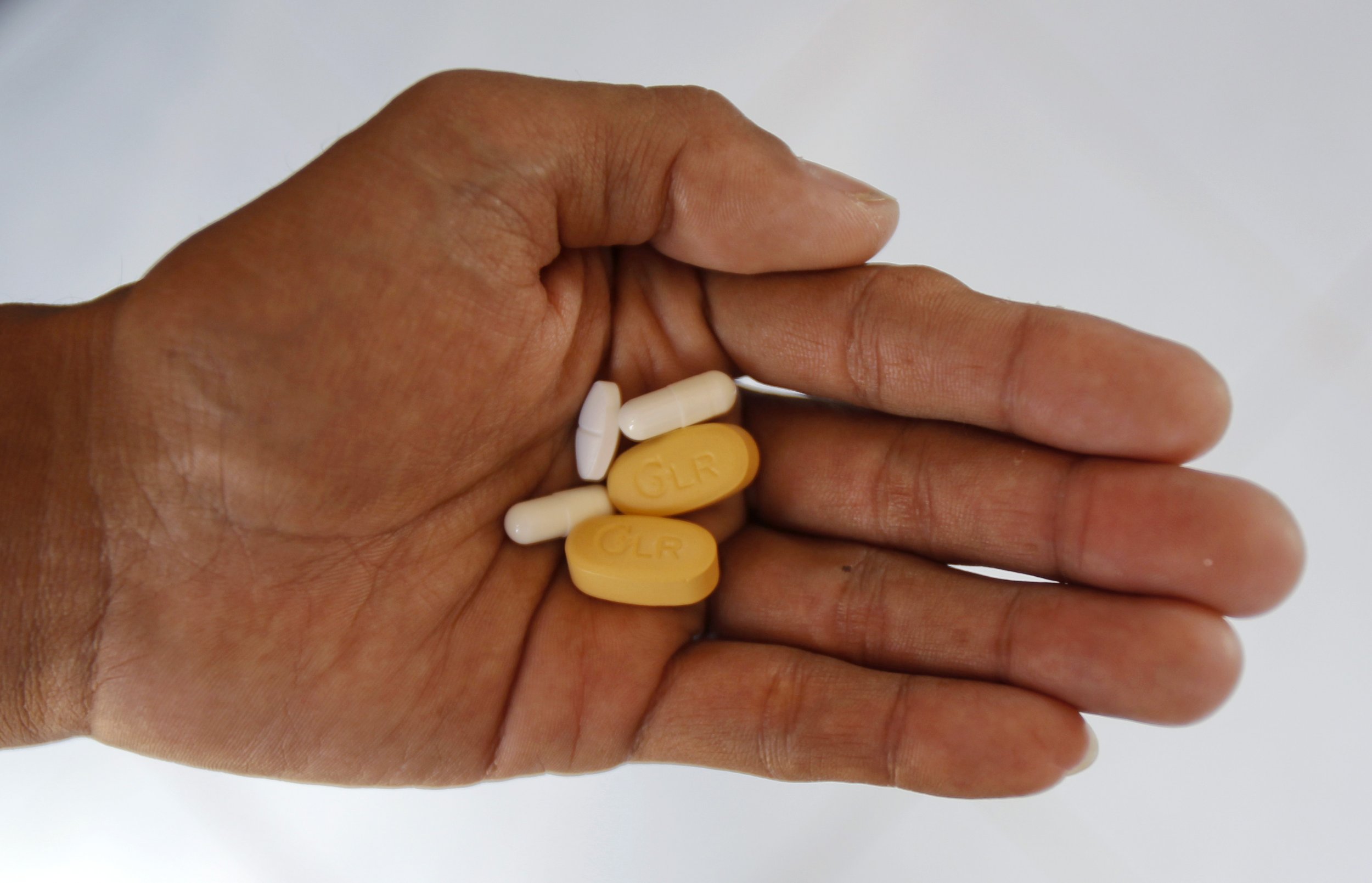 Health care for HIV patients has come a long way. Advances in research have led to the development of highly effective antiretroviral drugs, allowing a person who is HIV-positive to live a long and healthy life. The problem, however, is that many patients don't adhere to treatment plans. They may go months, even years, without visiting a physician, or skip life-saving medications.
There are many reasons why people with HIV don't get the medical attention they need. Lack of funds and time, as well as limited access to medical care, contribute to the problem. But a group of researchers at Mailman School of Public Health at Columbia University in New York City say they've found a solution.
A new study published Monday in JAMA Internal Medicine suggests that incentivizing HIV care through small monetary awards—paid as gift cards in sums of $25 to $100—could help increase the rates of HIV viral suppression, reduce transmission and lower mortality rates of the virus. Overall, the study found the financial incentive model boosted the number of patients who achieved viral suppression (by taking their drugs regularly). However, it had less of an impact on ensuring that patients went to doctor appointments on a more regular basis.
"Some of these providers had started out being quite skeptical of our financial incentives, but they came to the realization that it's another tool to solidify the relationship between the provider and the patient," says Wafaa El-Sadr, co-author of the paper.
For the study, El-Sadr and her colleagues worked with 37 HIV test sites and 39 care clinics in the Bronx, New York, and in Washington, D.C. They randomized the facilities in two categories: ones that provided the financial incentive plan, and ones that simply delivered standard of care without incentives. The study lasted roughly a year and a half at each participating medical facility and was funded by the National Institutes of Health.
The financial incentives were provided as coupons redeemable within three months for two cash-equivalent gift cards. They included $25 for getting blood drawn for HIV-related tests, and $100 for meeting with a clinician and developing a care plan for individuals who tested positive at the facility. Study participants also received a $70 gift card for suppressed plasma viral load (which means medication was being taken regularly by a patient). Patients needed to be tested on a regular basis in order to be eligible for that award.
During that time, health care workers gave a total of 1,061 coupons to patients who met with physicians. The clinics also provided 39,359 gift cards given to 9,641 HIV-positive patients.
The researchers found that using a financial incentives program increased the number of patients who achieved viral suppression by nearly 4 percent. Additionally, 5 percent of patients who achieved viral suppression hadn't done so before enrolling in the incentives program.
Providing financial incentives to increase health care compliance is not a new idea. Studies and pilot programs that use monetary rewards exist to encourage adherence to diabetes management, or to help patients lose weight or stop smoking. Some critics argue that such programs are not sustainable due to their high cost. But El-Sadr argues that in the long run, such programs could actually save health care dollars.
"Sometimes we tend to think what something costs rather than the cost it can prevent," she says. "Preventing someone from getting an HIV infection can prevent many years of costs of care and medications. You prevent the cost of hospitalization, illness and loss of work."
In future research she hopes to gain a greater understanding of the patient demographic that benefits the most from incentive programs. Additionally, El-Sadr wants to explore whether the program would be as effective in rural areas as it appears to be in urban areas such as New York City and Washington, D.C.
She also wants to learn what patients are using the money for. The current study didn't track the use of the cards, so El-Sadr and her fellow researchers don't know if the funds went toward paying for nonessential items or for necessities like groceries and utility bills. She says it's possible the incentive funds were used to cover additional expenses related to health care, such as co-payments on doctor visits and medications, or for child care and transportation to and from clinics.