HIV-positive Florida Man Allegedly Raped 14-year-old Girl Related to Ex-wife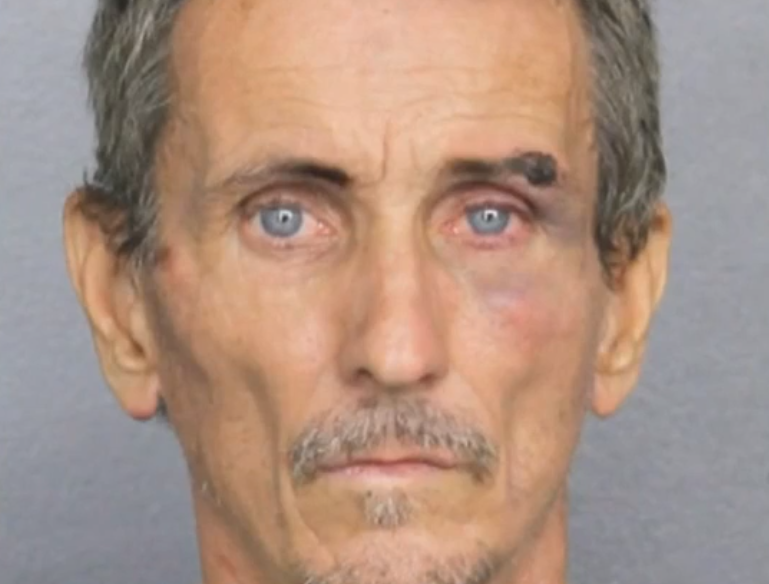 An HIV-positive Florida man was arrested on Halloween evening after being accused of the repeated rape of a 14-year-old female victim related to his ex-wife.
Officials said Wednesday the girl had alerted her mother, who immediately informed the Davie Police Department. NBC Miami, citing an arrest filing, reported the suspect—William Charles Bell, aged 55—had sexually assaulted the child at his mobile home in August and October.
"This animal victimized a 14-year-old girl that he was having sex with over the course of a few months," Davie Police Sgt. Mark Leone told reporters at a press briefing on Thursday. While holding up Bell's mugshot, he warned: "We believe there are other victims out there."
WPTV reported additional victims included at least two boys, aged between 8 and 13. It came after a warranted search of the suspect's cell phone found naked images of minors.
His cell held "multiple images and videos of child pornography, including himself having sex with these young, young children," Leone said, noting Bell admitted he was HIV-positive.
The sergeant appealed to the Davie community for help. "Parents, if you have had any contact with this individual please speak to your kids and we would like you to come forward." He said the 14-year-old victim was currently being tested to conclude if she contracted the virus.
As reported by Florida daily newspaper Sun-Sentinel, citing an arrest report, detectives found Bell had transmitted HIV to his wife two decades ago. Investigators recorded a telephone call between the victim and the suspect. In it the girl had asked Bell why he had sex with her.
"You wanted it, too. Don't lie," the 55-year-old reportedly responded. When pressed by the victim, who said she was upset, he then asked the girl: "Do you want me to go to jail?"
WPLG (Local10) first reported the victim's link to the suspect's former wife.
According to Sun-Sentinel, Bell had refused to leave his truck and clashed with police when they arrived to detain him this week. When interviewed, he reportedly admitted to having unprotected sex with the 14-year-old and to having nude pictures of her on his phone.
He now faces charges including "three counts of lewd and lascivious acts on a child between 12 and 16 years old, one count of using or allowing a child to engage in sex, and one count of causing or allowing the use of computer pornography by a minor," the paper reported.
Bell was taken to the North Broward Bureau Jail in Pompano Beach, held on $350,000 bond.