HIV Vaccine One Step Closer According to Harvard Study
Scientists could be one step closer to developing a vaccine for HIV, after a jab triggered an immune responses in humans and protected monkeys from the virus.
In the near four decades since the start of the Aids crisis, this is only the fifth experimental vaccine that has progressed to a stage where it can be tested on humans.
Dr. Dan Barouch, Professor of Medicine at Harvard Medical School and author of the study, told Newsweek he is "cautiously optimistic" about the results, but stressed there are many obstacles to overcome before a vaccine is rolled out for humans.
A vaccine is a vital weapon in the war against the virus, which infects an 1.8 million people each year. Currently, around 37 million people are living with HIV/Aids across the world: levels that amount to a pandemic.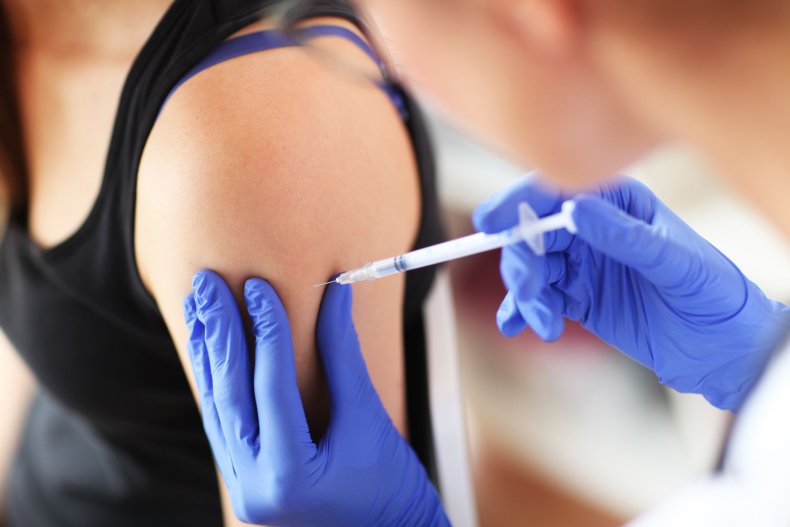 HIV-1 is the most common form of the virus, while HIV-2 is relatively uncommon and less infectious. In the phase one clinical trial, researchers focused on HIV-1. Their results were published in The Lancet.
The team created a mosaic-style vaccine by taking parts from different HIV viruses and combining them. The resulting vaccine, the scientists hoped, would trigger an immune response against wide range of strains of the virus. A strain of the common cold that does not replicate was used as a vector for the vaccine.
To test the vaccine, the team gathered almost 400 adults with HIV aged between 18 to 50 from 12 clinics in southern and eastern Africa, Thailand and the U.S. in 2015. The participants were randomly assigned one of seven combinations of a vaccine, while one group was given a placebo. Over a 48-week period, they were given four vaccines.
All of the vaccines prompted anti-HIV immune responses in the participants, the results revealed. In a parallel study in rhesus monkeys infected with a HIV-like virus called SHIV, the mosaic vaccine offered 67 percent protection.
Researchers have since launched a phase two trial involving 2,600 participants in southern Africa to continue testing how safe and effective the HIV-1 vaccine is. Scientists must await the results of this trial find out whether the vaccine can not only provoke an immune response, but actively protect against HIV.
Prior to this study, the only HIV vaccine to be tested in humans and show some positive effect was tested in Thailand in 2009. This cut the human rate of infection by 31 percent—but the researchers conceded this was too low to roll out among the general population.
"We're cautiously optimistic but we need to be cautious in our interpretation of the data," Barouch told Newsweek. "We don't know whether protection in monkeys means there will be protection in humans."
The challenges of creating a HIV vaccine are unprecedented in vaccinology, he explained. "Only a clinical efficacy trial can determine if it can protect humans. But the data is promising and we are happy to report the immune response."
Unlike other viruses, such as smallpox, there is substantial variability between HIV viruses: even in one individual.
"How do we make a vaccine that raises immune expenses relevant for all the HIV sequences?" said Barouch. The mosaic approach, where antigens are taken from several strains, could hold the answer to this problem.
Another obstacle is how quickly HIV goes to sleep once it is in the body, in a process called viral latency.
"The fact it becomes latent quickly is a major challenge so the vaccine has to act quickly to prevent individuals from becoming infected," he said.
"There is important and promising progress being made, however there are major challenges," Barouch concluded.