H&M Model And His Family Leave Their Home in Sweden for 'Security Reasons,' Mother Says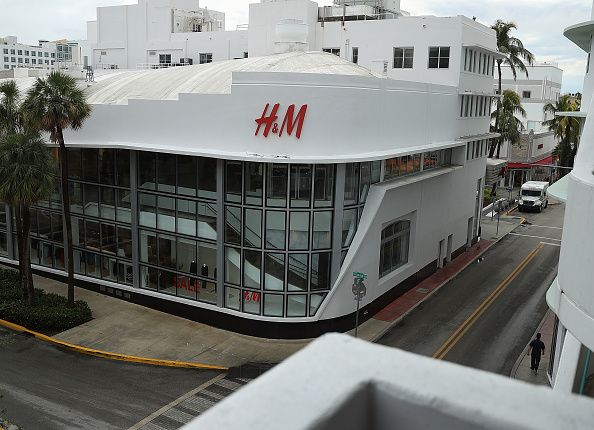 A young H&M black model and his family reportedly moved out of their home in Sweden after being involved in an advertisement that social media users have deemed racist.
Terry Mango, the mother of the child, told BBC Outside Source Tuesday they left their home "for security reasons" in Stockholm, Sweden. Last week, an advertisement of the kid model wearing a sweatshirt that read "coolest monkey in the jungle" went viral on social media, and many people accused H&M of being racist.
"I respect other people's opinion on the issue. I know racism exists, but does the shirt to me speak racism? No it doesn't," she told BBC Outside Source.
Mango said she has been a victim of racism and understands that it is a huge problem. She also added that other black people have attacked her for not agreeing that the advertisement was offensive.
"I [am] a sell out to them, I [am] an embarrassment to the black and African-American people. I sold my son for money," she said.
On Monday, Mango and her husband, Frank Odhiambo, discussed the advertisement on ITV's show This Morning. During the program, Mango said she doesn't think the controversy is an overreaction, but said she doesn't share the same opinion.
"To put the T-shirt and the word 'monkey' with racism, maybe that is not my way of looking at it. I'm just looking at Liam, a black, young boy, modeling a T-shirt that has 'monkey' on it. I think everyone should respect different opinions on racism," said Mango.
Last week, Swedish clothing company issued an apology for the advertisement, but some did not accept it. On Saturday, protesters in South Africa stormed H&M stores in Johannesburg. Organized by the radical Economic Freedom Fighters' party, the protest targeted six stores in the city, pushing down mannequins and tearing down racks of clothing.
Musicians The Weeknd and G-Eazy have cut ties with the company. Last week, The Weeknd tweeted that the advertisement made him feel "shocked and embarrassed."