H&M 'Needs Some Black People in Their Company to Look Over Shit': Marlon Wayans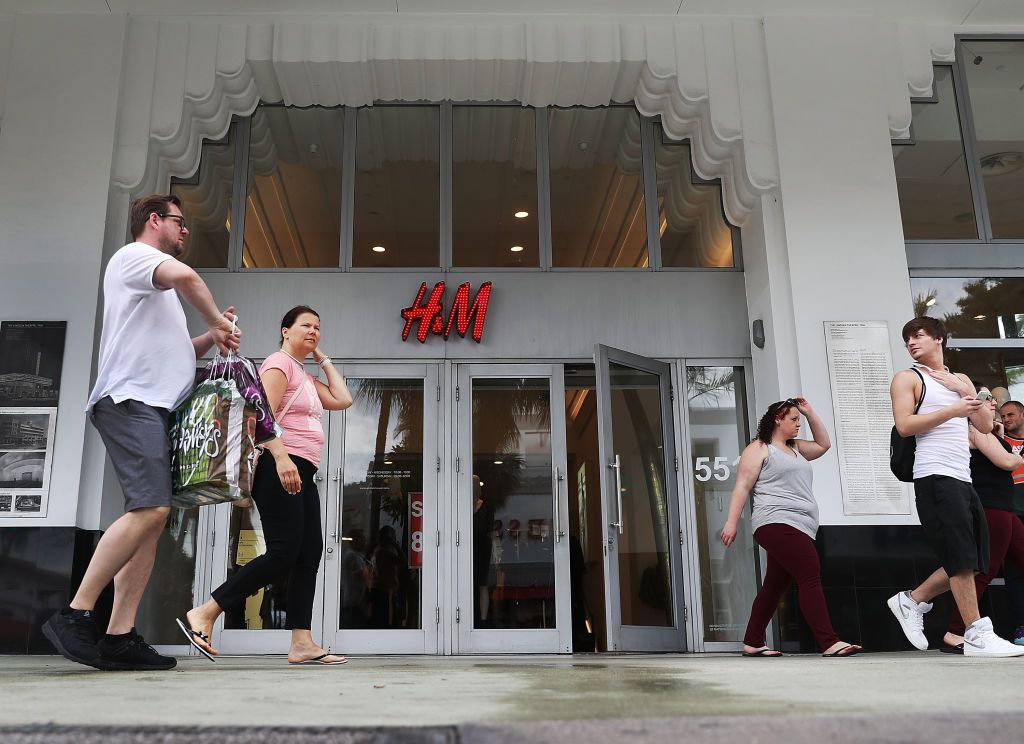 Is anyone taking this down? Marlon Wayans had some simple advice for H&M on how it can avoid blunders like using a young black model to sell a hoodie emblazoned with the words "Coolest Monkey In The Jungle."
"I think that they need some black in their company that look over shit," Wayans told TMZ as he walked out of LAX (Los Angeles International Airport) on Tuesday. The video, posted on the website overnight, shows Wayans stopping in his tracks to spell out what he thought was the obvious course of action for any brand to take before releasing advertisements or catalog shots.
"Before you put it out, you go, 'What do you think of this?'" he said. "And you'll get, 'Awww hell no! You got the black kid in a monkey shirt? Bitch, no, no, no. He's a fucking king, bitch. So I just think they got to change their shit up, man, you know?"
The response to the mistake, which began to escalate on Sunday, went beyond social media outrage. Canadian singer The Weeknd and the rapper G-Eazy used their platforms on Twitter and Instagram not only to express their disgust, but to say they would end their partnerships with H&M.
"Woke up this morning shocked and embarrassed by this photo. i'm deeply offended and will not be working with @hm anymore…" the Weeknd wrote on Twitter on Monday. The singer, who is due to headline the Coachella music festival in April, previously worked with H&M on a curated men's clothing collection.
The company apologized on Monday. "We understand that many people are upset about the image. We, who work at H&M, can only agree. We are deeply sorry that the picture was taken, and we also regret the actual print," H&M said in a statement. "Therefore, we have not only removed the image from our channels, but also the garment from our product offering globally," the company said. "It is obvious that our routines have not been followed properly. This is without any doubt. We will thoroughly investigate why this happened to prevent this type of mistake from happening again."
But the apology did not stem the anger. G-Eazy's clothing line collaboration with the company would have come out in March, but the "Coolest Monkey In The Jungle" gaffe spurred him to reconsider.
"I've decided at this time that our partnership needs to end," he wrote in an Instagram post dated Tuesday. "Whether an oblivious oversight or not, it's truly sad and disturbing that in 2018, something so racially and culturally insensitive could pass by the eyes of so many (stylist, photographer, creative and marketing teams) and be deemed acceptable," he added. "I can't allow for my name and brand to be associated with a company that could let this happen."
A page on H&M's website that once featured an interview with the rapper about the collection he was designing (dated December 15) now returns a "Page Not Found" message.
On Tuesday, the company also published a more extensive apology. "We have got this wrong and we agree that, even if unintentional, passive or casual racism needs to be eradicated wherever it exists," it said. "We will now be doing everything we possibly can to prevent this from happening again in future."
The company did not specify what steps it will take to ensure this doesn't happen again. H&M has a diversity policy listed on its website, but it's unclear whether any black employees were involved in the decision-making process behind the "Coolest Monkey In The Jungle" garment, as Wayans suggested (in response to Newsweek's request for comment about these questions, the company simply sent a version of its previous statements). But his advice is a good place to start.