H&M to Launch 'Stranger Things' Collection: Our Best Picks For Hawkins Summer Apparel
Want to join in on the Hawkins, Indiana summer fun this year? Stranger Things Season 3 is just around the corner, and you can with a new apparel collaboration from the show and H&M. The retail fashion brand will release a line of Stranger Things-inspired apparel—from swimsuits and tee shirts to accessories and dresses—on Thursday.
The Stranger Things collaboration can be shopped online or in stores. The collection is inspired by 80s summer trends for a casual, and cool summer look, which the fast-fashion retailer says is perfect for "lazy days by the pool," presumably taking a cue from the Hawkins kids in the Netflix show's revival on July 4.
The collection will launch in all H&M stores globally. Here's a few of our favorite looks from the collection:
Hawkins Pool Tee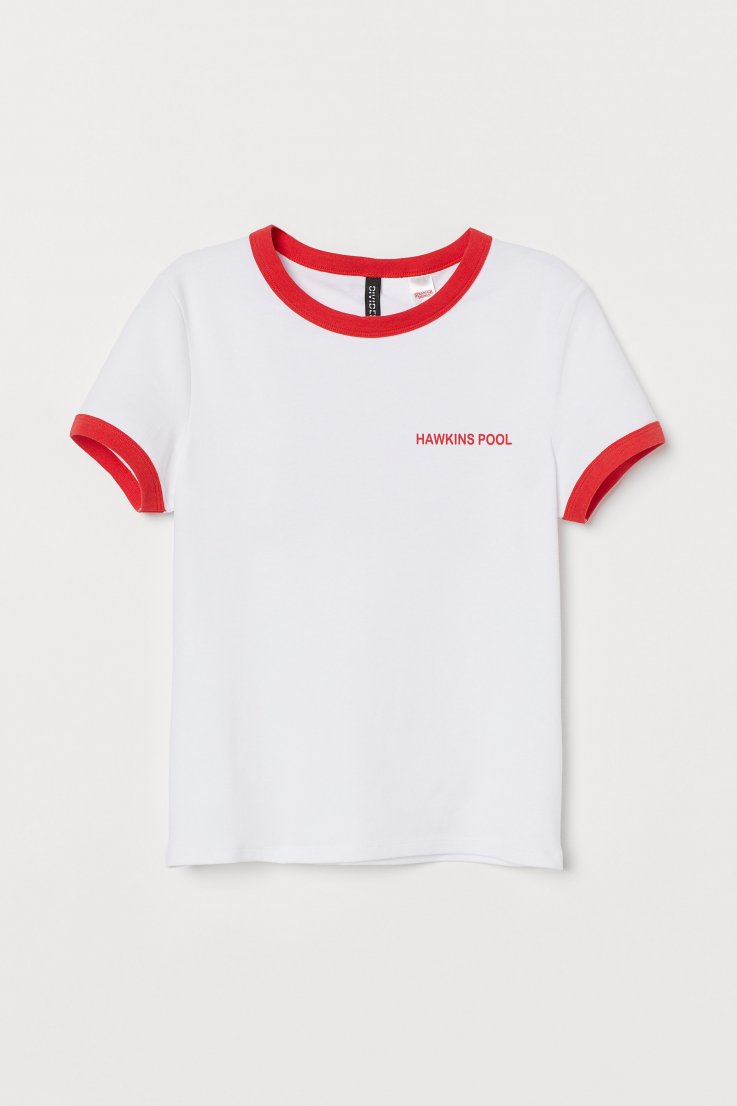 Retro Hawkins Tee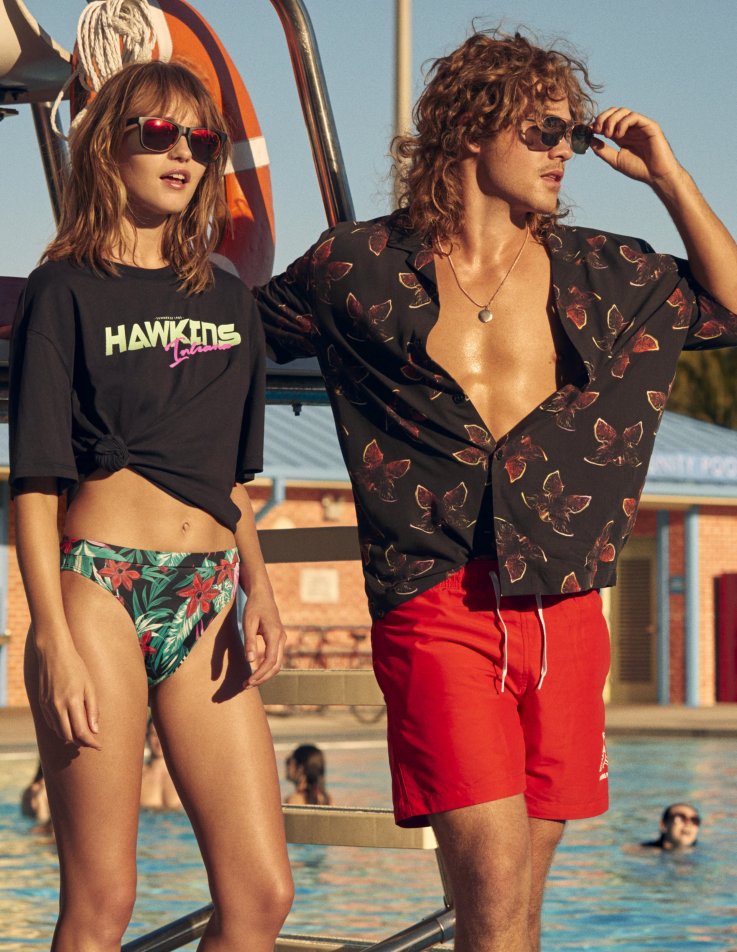 Demogorgen Button Down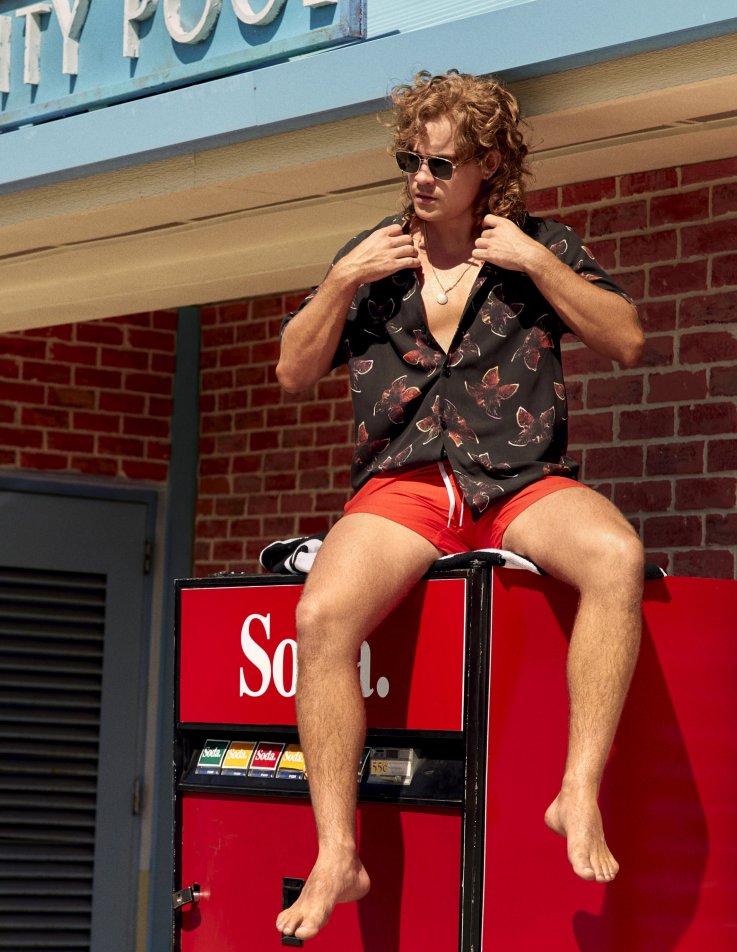 Stranger Things Slides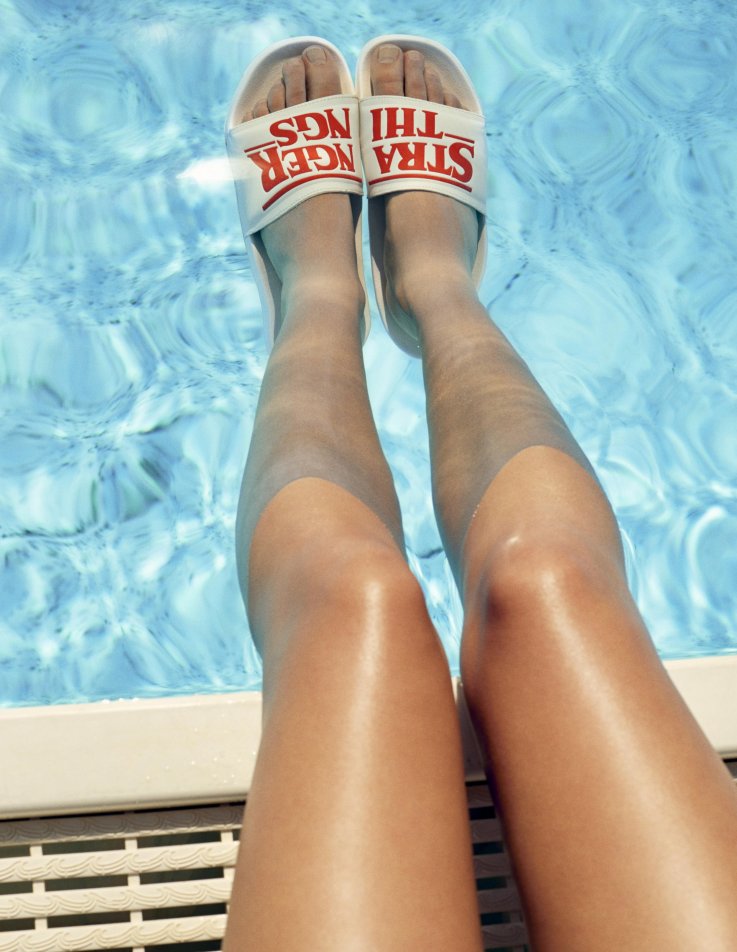 Lifeguard Merch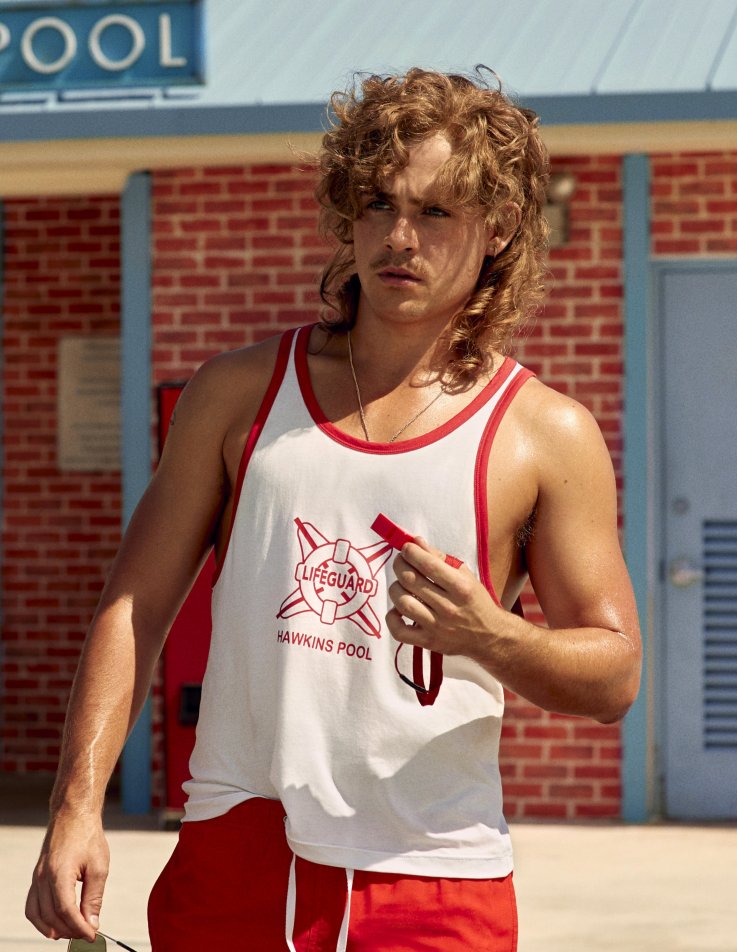 Color-Block Swimsuit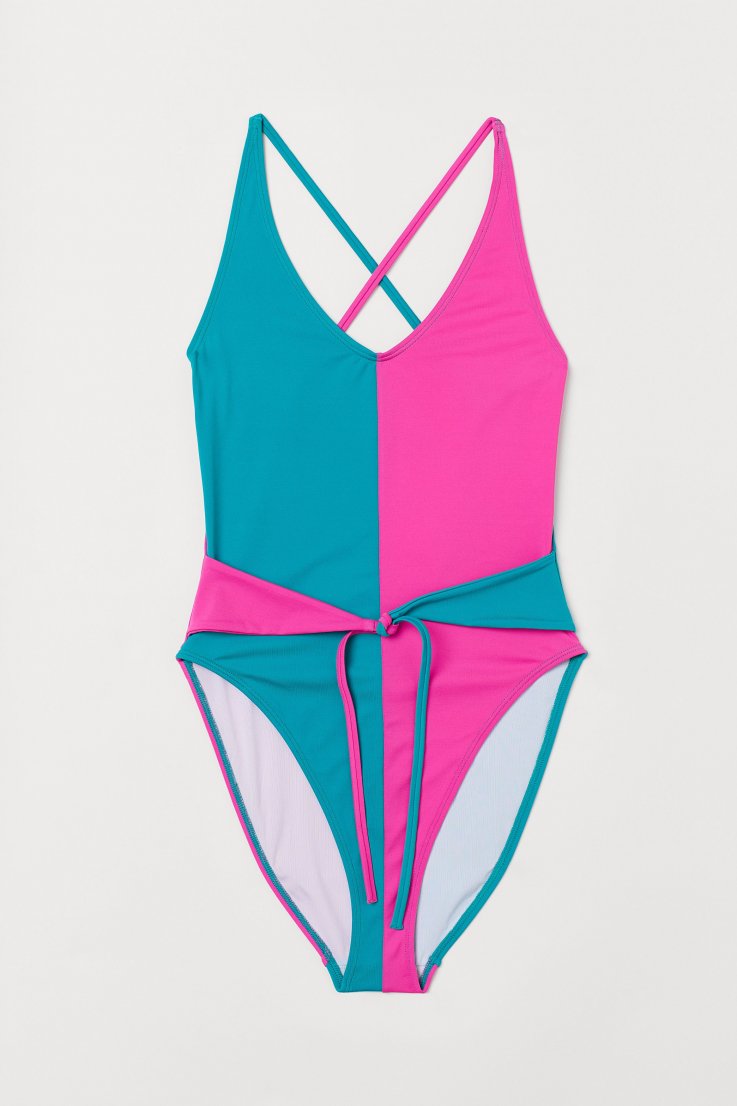 Stranger Things became a viral success in 2016 when Netflix viewers were introduced to an increasingly odd series of events in the small Indiana town. With strong sense if 80s nostalgia and nods to surreal dramas like Twin Peaks, the series' unique sci-fi twists keep viewers searching for answers.
It's unclear what the plot of Season 3 will entail, beyond the summer setting. While no set plan has been revealed, the season is sure to include jump scares, death and terrifying moments, mixed with lighthearted humor and a sense of childhood ease in the summertime.
Series star Dacre Montgomery served as the lead model for the H&M collection. He joined the Stranger Things cast in Season 2 as the town's newest bad boy. According to the Stranger Things Season 3 teasers, his character, Billy, will be a lifeguard at the local pool.
Montgomery shared what's similar about his own teen life to that of Billy in an interview with H&M on May 7. "Billy and I are almost completely polar opposites," he shared. "I didn't drive at that age, I don't smoke, I didn't play sport, and I didn't get any attention from girls!"
Stranger Things Season 3 will be avalible to stream on Netflix July 4.
H&M to Launch 'Stranger Things' Collection: Our Best Picks For Hawkins Summer Apparel | Culture