Finland is set to apply to join NATO "without delay," according to the country's President Sauli Niinistö and Prime Minister Sanna Marin, in a move that the Kremlin has defined as "a direct threat" to Russia.
Finland's decision comes as a defiant response to threats by Moscow aimed at discouraging Finland and Sweden from joining NATO. Both countries have had a long history of neutrality, and neither has so far been interested in becoming NATO members, in part to keep good relations with Russia.
But public sentiment towards Russia and towards joining the alliance has changed significantly in Finland and Sweden since the Russian invasion of Ukraine on February 24.
Sweden is expected to make a similar announcement this same week.
Why Does Finland Want To Join NATO?
Finland, a member of the European Union since 1995, shares an 810-mile border with Russia, a neighbor that has proved troublesome in the past. The Soviet Union invaded Finland shortly after the beginning of World War II in 1939, defeating Finnish troops. A peace deal was agreed in March 1940 which established Finland was to remain an independent state, at the cost of ceding border areas to the Soviet Union. Since then, Finland has remained neutral.
But now, over two months after the war in Ukraine began, Finland is reconsidering its security, and NATO appears the best option to fend Russia off. For Moscow, which has long complained of NATO expansion closer to its borders, the announcement of possible Finnish NATO membership isn't good news.
The Kremlin's spokesman Dmitry Peskov reacted by saying that Finland joining NATO will not help stabilize Europe, and that Russia would react to it with an equal response.
"Everything will depend on how this process of expansion will look like in the future, how far the military infrastructure will move, how much closer to our borders," Peskov said.
How Do Countries Join NATO?
A formal application to join NATO is expected to come from Finnish leaders in the coming days. NATO Secretary-General Jens Stoltenberg has greeted Finland's petition to join the alliance with enthusiasm, saying that the country would be "warmly welcomed" and promising that the process would be "smooth and swift."
The country's willingness to join the alliance must be formally supported by Finland's parliament, after whose approval NATO is expected to issue a formal invitation for Finland to join. This formal invitation is expected at the end of June, when NATO leaders will meet in Madrid.
There are then five steps to the accession process.
First, NATO experts and representatives of the individual countries meet in Brussels for discussions aimed at ensuring the candidate state is willing and able to meet the political, legal and military obligations and commitments of NATO membership.
Finland is unlikely to have to implement any reform to meet NATO standards and requirements, which will save the application procedure some time.
Second, the invited country sends a formal letter of intent to NATO's Secretary-General saying it accepts its obligations to the alliance.
Third, NATO prepares accession protocols to the Washington Treaty—NATO's founding document—for each country invited to join, which effectively amends the treaty to recognize the joining of the new members.
Fourth, NATO member states' governments need to unanimously ratify the protocols, according to their own national legislation.
Fifth and final, after all members' governments approve of the accession, NATO members notify the U.S. government, the depository of the Washington Treaty. The NATO Secretary-General then invites the new countries to join the alliance.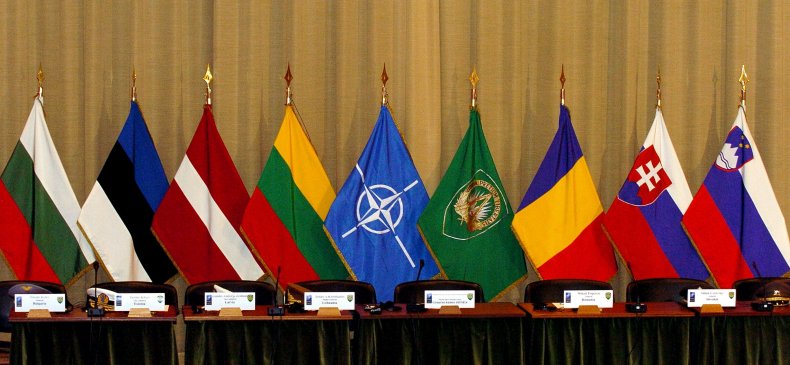 NATO officials said Finland and Sweden's joining process could be completed "in a couple of weeks," as reported by the Associated Press. But as easy a candidate as Finland might be, the process might take longer than that, depending on the most time-consuming part of the procedure—ratification of the country's protocol by all NATO member countries.
Opinions are split on how long it would take. NATO officials said in recent weeks that Finland's application could be completed in less than the four months it took West Germany, Turkey and Greece to join in the 1950s, when there were only the original 12 member countries in the alliance, as reported by AP. But an estimate by Sky News says the process could take up to a year.