Hobby Lobby to Close All Stores, Furlough Employees With No Pay After Claiming To Be 'Essential Business'
Arts and crafts supply store Hobby Lobby is expected to close all of its locations Friday; employees that are furloughed will receive no pay from the company for the duration of the closures.
Hobby Lobby had attempted to remain open by labeling itself as an essential business, and therefore not under the prohibitions of the stay-at-home orders. Stores in Texas, Colorado, Ohio and Michigan were reopened despite the mandates.
"Hobby Lobby properly closed its stores during Ohio's stay-home order," tweeted Ohio Attorney General Dave Yost on Wednesday. "Now they're open again — what's changed? Neither the order, nor the seriousness of the health threat, for sure. I sent a cease & desist letter to their general counsel."
After cease-and-desist letters from Ohio and Colorado were sent to Hobby Lobby from other states where stores were found to open, the company made the decision to temporarily shut its doors.
"We know our customers relied on us to provide essential products, including materials to make personal protective equipment, such as face masks, educational supplies for the countless parents who are now educating their children from home, and the thousands of small arts and crafts businesses who rely on us for supplies to make their products," read a statement on the Hobby Lobby website Friday.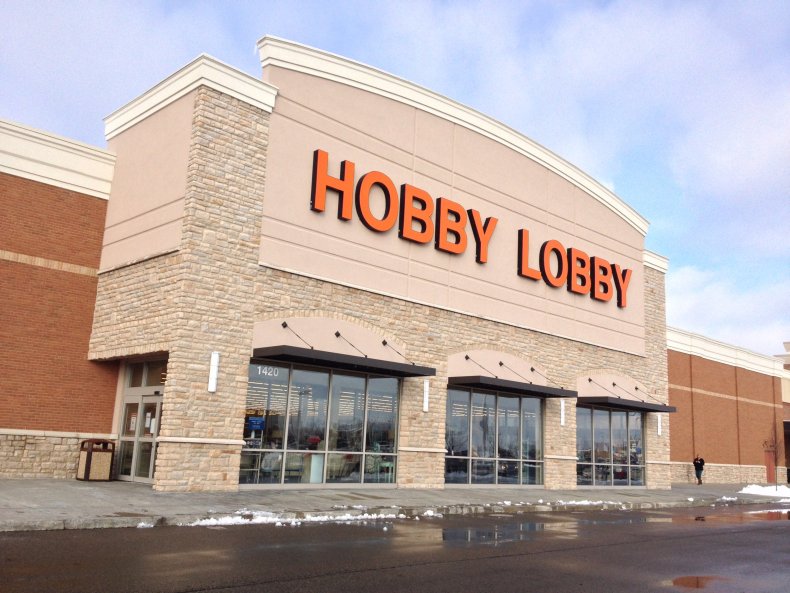 While some major retailers, such as Patagonia, continued to pay their employees throughout coronavirus-related store closures, Hobby Lobby declined to do so. Instead, furloughed employees were encouraged to take full advantage of the U.S. government's coronavirus stimulus package.
"In order to allow our furloughed employees to take full advantage of the Pandemic Unemployment Compensation and Recovery Rebates provided to eligible employees by the federal government, we are ending emergency leave pay and suspending use of Company provided paid time off benefits (PPTO and Vacation) in accordance with the requirements outlined in the CARES Act (subject to State law requirements)," the statement read. "We encourage furloughed employees to file their claims with their State's unemployment commissions as soon as possible."
However, Hobby Lobby is expected to continue insurance benefits for its employees and will cover the cost of premiums for individuals furloughed until the beginning of May.
"Over the past several weeks, we implemented several best practices to provide a safer shopping environment, including the installation of physical barriers between customers and cashiers, enhanced cleaning, and the enforcement of social distancing measures," read the statement from Hobby Lobby. "We are prepared to reopen our stores in a responsible way when the current situation improves, and look forward to welcoming our valued customers back to our stores."
Newsweek reached out to Hobby Lobby for comment but did not receive a response in time for publication.
Hobby Lobby was found to be in violation of federal law after the company purchased artifacts that were allegedly stolen from Iraq and smuggled in to the U.S. under false shipping labels. Items included in the purchase were cuneiform tablets and cylinder seals.
After returning the items to Iraq and paying a $3 million dollar fine, the matter was considered resolved by the U.S. Department of Justice.