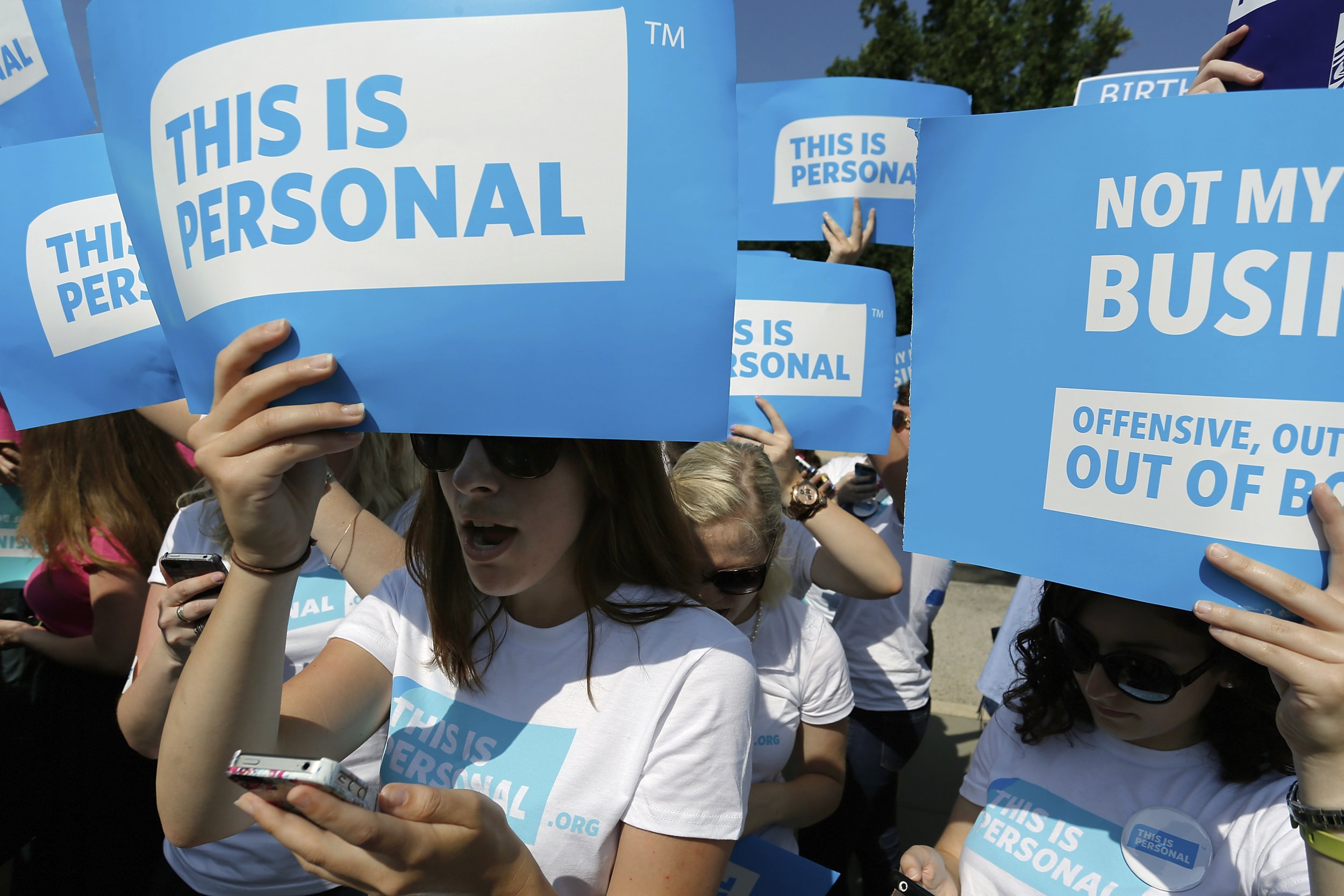 The evangelical Christian family behind Hobby Lobby is in talks to build a nonprofit Bible museum two blocks from Washington, D.C.'s National Mall. The unnamed museum is scheduled to open in 2017, although plans have reportedly been in the works for over five years.
Steve Green, Hobby Lobby president, initially spent more than $30 million amassing a collection of ancient manuscripts, Torahs, Bibles and papyrus scrolls. The rare documents and artifacts are part of a private collection in Oklahoma City. The collection is estimated to be worth hundreds of millions of dollars and boasts items including a near-complete book of Psalms on papyrus.
This news comes soon after the family's legal victory two weeks ago when the Supreme Court struck down the mandate that requires family-owned companies to cover contraceptive care for employees.
The family's religious faith sometimes spills over into its business practices. The $3 billion company is closed on Sundays and the background music playing in the craft store is monitored for potential inappropriate content. Founder David Green allegedly took out hundreds of Christmas and Easter ads in newspapers across the country years ago when he was displeased with media coverage of Christian holidays. The full-page advertisements called on listeners to spread "God's word" and provided a toll-free help line to address readers' burning spiritual questions.
The museum will take over the Washington Design Center, a warehouse space originally built in the 1920s, before widespread home refrigeration hit America. The Renaissance Revival building is currently being designated as a historic landmark, and the Green's proposal for renovation hasn't been approved by the district yet. The museum's final design will be confirmed by the end of the month, according to State Historic Preservation Officer David Maloney.
The Greens purchased the 400,000 square feet space for $50 million in 2012, and are now seeking contributions to help fund the museum's construction.
Steve Green has called the Bible "a reliable historical document" and his plans to "reintroduce" it to America are extensive. The family has commissioned a curriculum in which the Bible would be taught in Oklahoma City–area public schools. "This nation is in danger because of its ignorance of what God has taught," Green said in a New York City speech in 2013. "There are lessons from the past that we can learn from, the dangers of ignorance of this book."
Concerns have been raised over whether the proposed museum will evangelize more than it will educate. Washington, D.C. councilmember Yvette Alexander told The New York Timesthat the city was open to the Greens' construction plans, but their controversial views on contraception would be problematic if advertised throughout the museum. The Freedom from Religion Foundation believes the museum poses a threat to the separation of church and state. "They have a theocratic agenda and an awful lot of money to play with—it's going to be an institute of religious fundamentalism," Annie Laurie Gaylor, co-president of the Madison, Wisconsin–based group, told Newsweek. "How can it not be sending a message to our congressional leaders?
"The Bible's literature is one thing, but Genesis is not history," she added. "I'm all for religious freedom, but they are forcing it upon us."