Hobby Lobby Will Return Thousands of Ancient Artifacts Smuggled Out of Iraq
Oklahoma-based retailer Hobby Lobby will return thousands of ill-gotten artifacts to Iraq, where they were smuggled out of, according to U.S. Immigration and Customs Enforcement (ICE).
In 2010, Hobby Lobby purchased over 5,500 ancient items from United Arab Emirates dealers in Israel for $1.6 million, the Department of Justice said in a statement. The arts and crafts chain will return 3,800 of the objects.
Despite warnings from an "expert on cultural property law" that the objects were likely stolen from Iraqi archeological sites, Hobby Lobby purchased thousands of the antiquities anyway, violating federal law.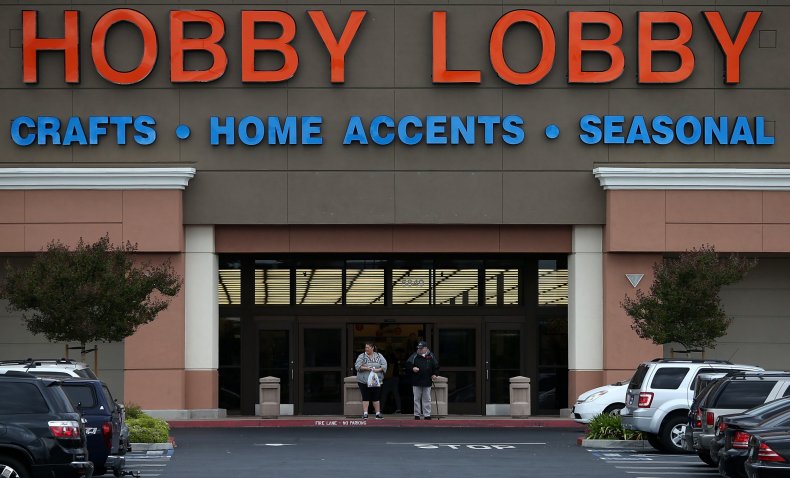 Cuneiform tablets, cylinder seals and clay bullae were some of the objects that were falsely labelled as "ceramic tiles" or "clay tiles (samples)" and smuggled out of Iraq through the U.A.E. and Israel.
Some of the Iraqi tablets among the ill-gotten artifacts originate from the ancient Sumerian city of Irisagrig. "[They are] mostly legal and administrative documents, but also include an important collection of Early Dynastic incantations and a bilingual religious text from the Neo-Babylonian period," ICE said in the statement.
Staff from Hobby Lobby did not met the owner and dealer of the artifacts. instead they deposited the purchase money into seven different bank accounts that were in other people's names. "The acquisition of the artifacts was fraught with red flags," the Department of Justice said.
Last year, the company paid a $3 million settlement to end a civil lawsuit bought by the Department of Justice. "We should have exercised more oversight and carefully questioned how the acquisitions were handled," Steve Green, the company's president said, in a statement.
It is still unclear whether the company knew the items were stolen.
"These pieces are very important to us and they should be returned home... to Iraq, to the rightful owner of these pieces," an Iraqi Embassy official in Washington D.C. told NPR.
Hobby Lobby helped fund The Museum of the Bible, a controversial $500,000 project, which opened in Washington D.C. last November. The 430,000 square-foot gallery reportedly received $201 million in artifacts from the company.