Hockey Players Deemed 'Essential' Workers by Trump Administration as NHL Plans Return
The Trump administration has declared that National Hockey League (NHL) players are "essential" workers as the league prepares to return to action amid the COVID-19 pandemic.
The NHL season was suspended after March 11 due to the health crisis. On Tuesday, the league announced that the season is officially over, but hockey would resume with teams competing in a modified playoff tournament. Crossing the border between the U.S. and Canada has been limited to essential travelers only during the pandemic, potentially posing a significant problem since teams are located in both countries. However, an NHL official said that acting Secretary of Homeland Security Chad Wolf had declared hockey players essential workers.
"We have been dealing with the governments in both the United States and Canada on these travel restrictions and quarantine requirements," said Bill Daly, NHL deputy commissioner and chief legal officer, during a call with the press on Tuesday. "The acting director of Homeland Security in the last three days, I believe, signed an order that made professional athletes essential personnel and allows them to travel into the United States."
Daly added that players and staff may still be subject to other restrictions including quarantine requirements. He said that the league is negotiating with the Canadian government over a mandatory two-week quarantine on all travelers to Canada.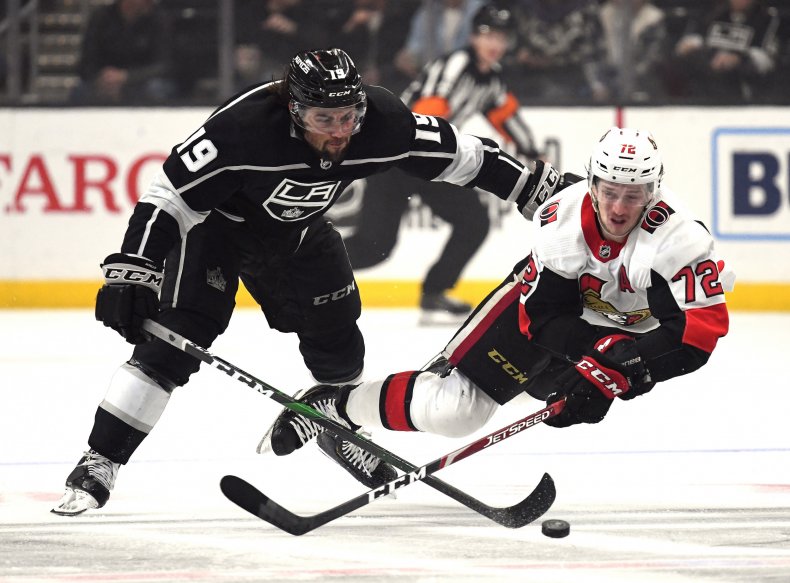 Wolf signed an order last Friday that exempts most professional athletes, support staff and family members from U.S. restrictions against non-essential travel into the country, although border inspections and other regulations remain in place.
"Professional sporting events provide much needed economic benefits, but equally important, they provide community pride and national unity," Wolf said in a statement. "In today's environment, Americans need their sports. It's time to reopen the economy and it's time we get our professional athletes back to work."
When the NHL returns, it will be in the form of a 24-team playoff tournament to determine an eventual champion for the truncated 2019-2020 season. The league typically has 16 teams compete in the playoffs, out of 31 teams in total.
NHL Commissioner Gary Bettman said that the timeline for hockey's return would rely on getting the "go ahead" from public health experts and government authorities, but the Stanley Cup champion is expected to be crowned by early fall. Training camps will resume no earlier than July 1.
The playoff tournament is expected to be contested at two "hub city" locations that the league is yet to decide on. Teams will be allowed to bring no more than 50 people to hub cities for the competition, including players and staff.
"We remain focused on the safety of our players, coaches, support staff and arena personnel," Bettman said. "We will not set dates, choose sites or begin to play until we know it is appropriate and prudent and are approved to do so."
Newsweek reached out to the Department of Homeland Security for comment. This article will be updated with any response.