Watch Hoda Kotb Breakdown in Tears on 'Today' This Morning and Try Not To Cry Yourself
Hoda Kotb welled up while hosting Today on Friday following an interview with New Orleans Saints quarterback Drew Brees, and it's hard to watch without getting emotional yourself.
After wrapping up her interview with Brees about his $5 million donation to coronavirus relief and how he's homeschooling his children, Kotb went to read upcoming headlines but was overcome with feelings and started to cry on air. Her fellow Today host Savannah Guthrie cut in, shared some words of support and offered to read the tease for the next segments.
"Hoda, I know. It's a lot. Hoda, I'm so sorry, hon," Guthrie said. "Take a moment. It's a lot. I know where your heart is, my dear. I do."
Today tweeted their support for Kotb. "We love you, Hoda," the show's Twitter account posted.
NBC did not immediately respond to Newsweek's request for comment.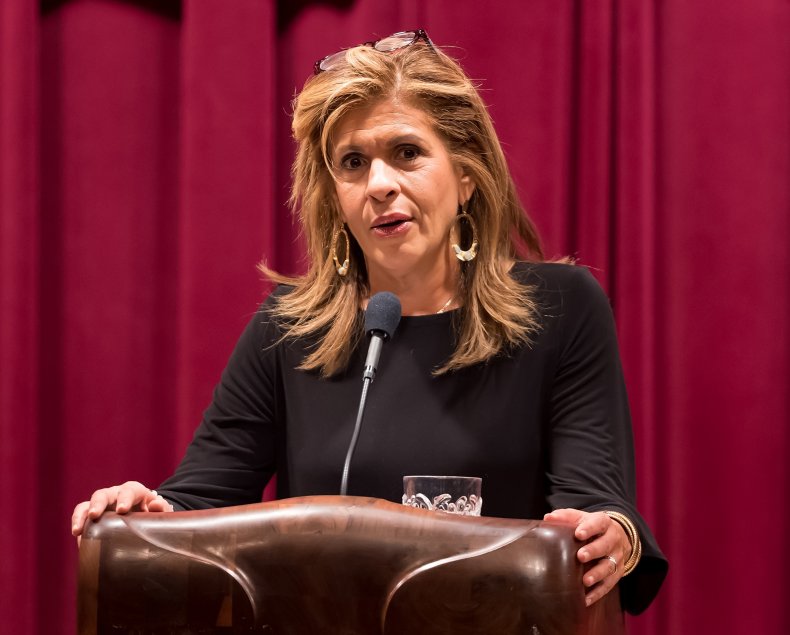 Twitter users voiced support for Kotb, praising her for bringing an intimate human moment to morning TV during a time when so many Americans are stressed, nervous and unsure of the future because of the ongoing coronavirus outbreak. PBS' Your Fantastic Mind host Jaye Watson tweeted that she was "grateful for a real show of emotion right now," writing that we're "all on the verge," and sent love to Kotb.
Fans and even some of Kotb's NBC colleagues, like anchor Jummy Olabanji, tweeted that they were sending her a virtual hug to help her get through this morning.
MSNBC correspondent Garret Haake tweeted that Kotb must have become overwhelmed because she cares about New Orleans so much, and that the city must be proud of her and Brees for their support during this difficult period of self-isolation. The Today host was an anchor and reporter for a CBS Affiliate in New Orleans from 1992 to 1998. Since then, she has been an avid Saints fan and was the grand marshal for the 2016 Susan G. Komen Race for the Cure in the city.
Along with support for Kotb, WNDU anchor Joshua Short also said that Brees' generosity was a perfect example of why Americans would overcome this period of restrictions. "This isn't an easy time for anyone," he tweeted. "But seeing the generosity from Brees to the people of New Orleans combined with the help and hope from so many during this time is why we'll all beat this thing."
Many people simply wrote that they related to Kotb's emotional response. A bunch of Twitter users simply wrote, "We're all Hoda."