Hofstra Tennis Coach Accused of Being 'Obsessed With' Player's Menstrual Cycle Can Sue School Over Firing, Court Rules: UPDATED
Updated: 5/7: 9:50 a.m.:This story has been updated with later court rulings:
Hofstra found that Jeffrey Menaker was not responsible for sexual harrassment at Hofstra University. Michal Kaplan withdrew the letter sent to Hofstra on her behalf, that made these allegations.
Original story:
Hofstra University fired former tennis coach Jeffrey Menaker after a female tennis player accused him of sexual misconduct. Two years after his termination, a court ruled that his lawsuit should not be dismissed.
Menaker previously tried to take legal action against the school but a district court dismissed his complaint on the basis that he failed to state a claim. On Thursday, the Second Circuit Court of Appeals vacated the judgment, enabling the former coach to continue with his lawsuit.
His lawsuit is one of several that have been filed in recent months against colleges and universities for how they treated those accused of sexual misconduct. Their contents vary, but generally, the lawsuits criticized higher education institutions for treating the accused as if they were guilty from the start, failing to properly investigate claims and settle cases in a timely manner.
"When universities design and implement policies to ensure the security of their students, they facilitate their sacred mission of educating the next generation," Judge Jose A. Cabranes wrote in his Thursday ruling. "But when they distort and deviate from those policies, fearfully deferring to invidious stereotypes and crediting malicious accusations, they may violate the law."
Issues between Menaker and the student-athlete, Michal Kaplan, began in April 2016, about three months after Menaker became the head coach, according to the ruling. Kaplan claimed the coach's predecessor promised to increase her scholarship to a full scholarship in fall of 2016. However, Menaker was unable to find any written record of the promise and therefore could not increase her scholarship until the following year.
In July of that year, Hofstra received a Title IX complaint claiming Menaker sexually harassed Kaplan and engaged in "severe, pervasive, hostile and disgusting" quid pro quo threats.
"The letter alleges that Menaker was 'obsess[ed] with' and would comment on Kaplan's menstrual cycle, that he would tell players to 'dress nice' and 'shave their legs,' ... and that after Kaplan 'did not respond to [Menaker's] advances, [he] soon began to threaten [her]' scholarship and position on the team," the ruling said.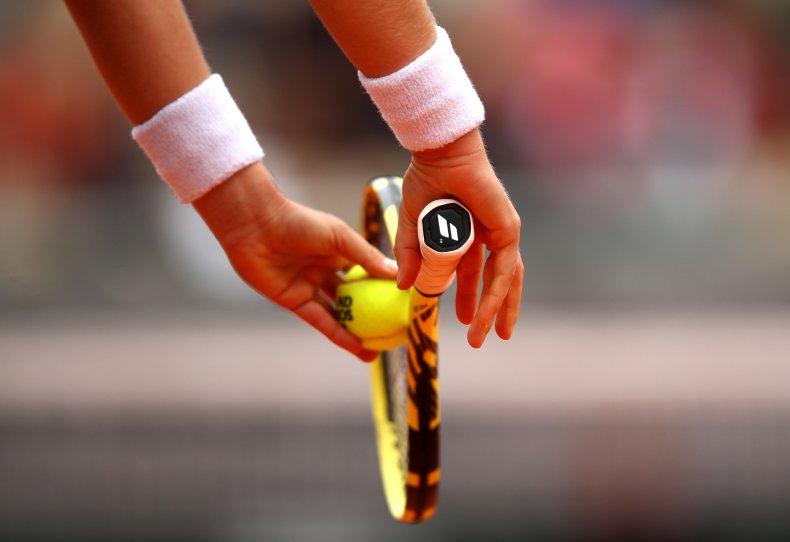 Menaker denied all of the accusations during a meeting with Hofstra's Deputy General Counsel Jennifer Mone and Vice President and Director of Athletics Jeffrey Hathaway. As well as names of student-athletes that could provide information, the coach gave the school copies of his communication with Kaplan, which he claimed proved the time frame to be false.
Hofstra allegedly did not interview any of the students, a requirement under its Harassment Policy. Cabranes wrote that when Menaker's claims about the process were taken as true, it showed a "clearly irregular and adjudicative process." The judge noted that Hofstra could not decide after a determination was made if the Harassment Policy protections applied, as they're intended to protect the rights of the accused during the process.
"Any argument to the contrary is reminiscent of the philosophy of Lewis Carroll's Queen of Hearts: 'Sentence first—verdict afterwards,'" Cabranes wrote. "This is the opposite of procedural regularity."
In September 2016, Menaker was fired for the "totality of the allegations," according to the ruling and he filed a sex-based discrimination charge with the Equal Opportunity commission the following March. Similarly, as to the allegations in the case of Doe v. Columbia, Cabranes ruled that the circumstances of Menaker's firing strongly suggested the presence of bias.
"The Second Circuit has ruled that the complaint should not be dismissed at this early stage of the case, but we are confident that Hofstra's actions and decisions will be upheld once the merits of this matter are considered in the lower court," Jill Rosenberg, Hofstra's legal counsel, told Newsweek. "We look forward to demonstrating there was no discrimination in the university's actions."
Menaker's gender discrimination lawsuit seeks damages for the loss of his employment and reputation.