'Hogwarts Legacy' Doesn't Have JK Rowling Involved and Some Fans Seem Conflicted
One of the biggest announcements from Wednesday's PS5 Showcase was the reveal of Hogwarts Legacy, a new game that takes place in the world of Harry Potter. However, after author JK Rowling's recent comments and history of transphobia, WB Games confirmed her non-involvement with the game.
Rowling, whose Harry Potter books have sold more than 500 million copies in its lifetime and has penned the Cormoran Strike detective novel series under the pseudonym Robert Galbraith, continues to face criticism for her views on the trans community.
This past June, Rowling made comments on the topic, which is unfortunate for Hogwarts Legacy, a title that was in development with Portkey Games and Warner Bros Avalanche for years, even before Rowling became increasingly more vocal on her views on the trans community. These comments have led to backlash from fans to the point that some are even burning her books on social media.
WB Games addressed their connection with the author Thursday on the Hogwarts Legacy FAQ site writing, "J.K. Rowling is not directly involved in the creation of the game, however, her extraordinary body of writing is the foundation of all projects in the Wizarding World. This is not a new story from J.K. Rowling."
The publisher continued writing, "While Portkey Games are not direct adaptations of the books and films, the games are firmly rooted in the Harry Potter universe. While remaining true to J.K. Rowling's original work, Portkey game developers chart new territory by creating fresh ways for fans to immerse themselves in the wizarding world."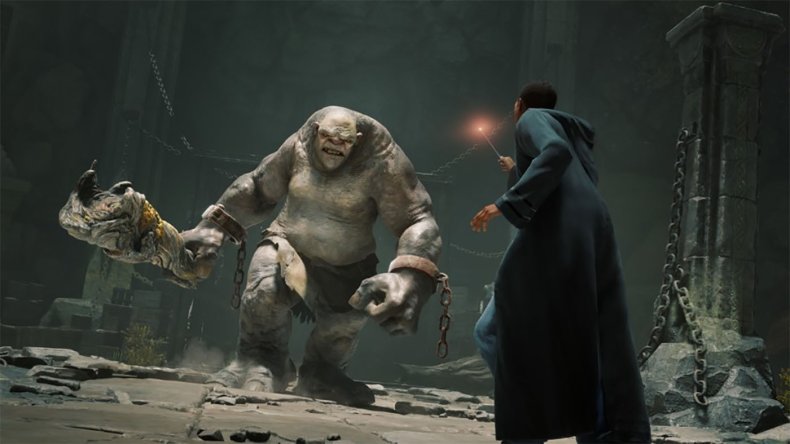 From the looks of comments made on social media, many gamers are willing to divorce Rowling from the game or are completely unaware of the controversy surrounding the author, but others are having difficulty supporting the upcoming Hogwarts title.
"A public denouncement of JK Rowling's hate would go a long way to developing good will on this program," wrote one Twitter user to Warner Bros Avalanche.
"I've waited for a game like this for so long, but I am deeply uncomfortable supporting Rowling's brand with the horrible TERF narrative she's been pushing. If you donate some proceeds to transgender charities or something, I will buy. If you don't address the issue, I won't buy," wrote another.
"How do I play this game without putting money into JK Ratling's ugly transphobe pockets?" wrote one Twitter user retweeting the official Hogwarts Legacy account.
Other fans replied with #BoycottRowling and asking for the game studios to distance themselves from the author.
The reveal trailer for Hogwarts Legacy has been viewed more than 3 million times almost 24 hours after its release and keeping it in YouTube's top five trending videos.
Hogwarts Legacy will be released for PS5, PS4, Xbox One, Xbox Series X and PC in 2021.
Are you looking forward to Hogwarts Legacy and does JK Rowling's comments affect your decision on purchasing the game? Let us know in the comments section.