Automakers Highlight Move to 'Green' Cars at New York Show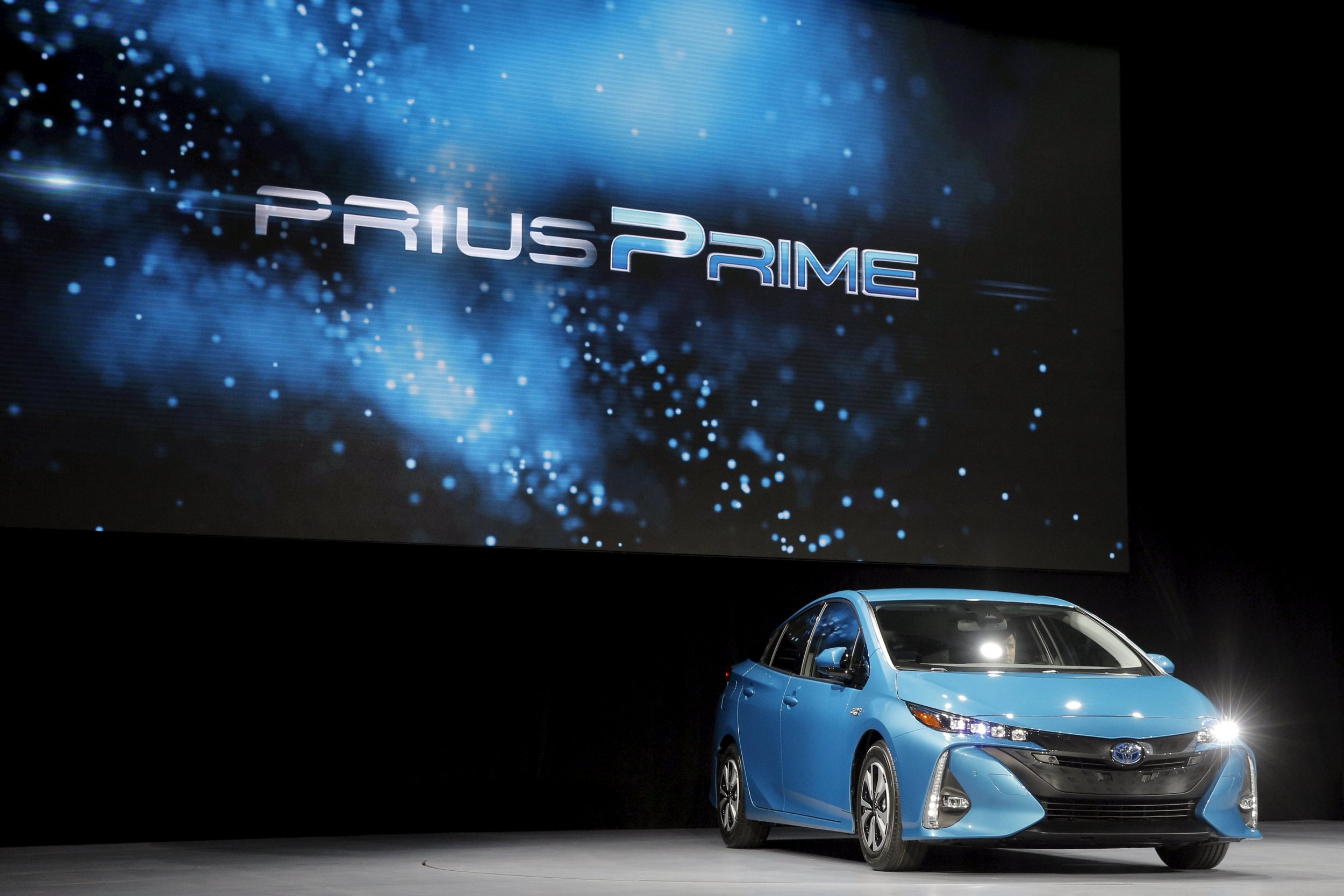 The New York International Auto Show often showcases the newest car technology, and at this year's event more than ever, manufacturers are pushing their hybrid and electric vehicles (EV) while just about every company is getting on the "green" road.
One of the most notable examples: industry behemoth General Motors. This year it is touting its first all-electric vehicle in decades, the Bolt, which it is pitching to the everyday family.
"[The Bolt] really has done something that had befuddled everyone," said Steven Majoros, marketing director at Chevrolet. He referred to the Bolt's versatility and 200-mile range, along with its fun-to-drive personality. The cost is about $30,000.
GM has been re-entering the hybrid and EV markets slowly since 2010, when it launched the first version of its similarly named, but not totally electric, Volt. GM is one of several automakers making more "green" moves.
Hyundai has gone all in on "green" vehicles too, challenging the marketplace with its Ioniq. The South Korean manufacturer is launching hybrid, plug-in hybrid and full-electric versions, all in the same body—an obvious challenge to Toyota's line of Prius models. Hyundai has built mild hybrids before, most notably the Sonata hybrid, but this is its first foray into an entirely green range.
Hedging its bets, Hyundai hopes the new line will appeal to more mainstream car buyers. "It's of course got everything you've come to expect from a modern car too," touted Derek Joyce, a public relations manager for Hyundai. "It's going to be very useful to a large variety of people," he said, referring to the multiple versions of the Ioniq's multiple versions.
These developments don't go unnoticed, of course. Toyota, a name associated with "green" vehicles for years, just unveiled the newest entry in its venerated Prius line: the plug-in Prime, which will have an all-electric range of 22 miles and a projected average 58 mpg for nonelectric use. It joins Toyota's other established Prius models, which have dominated the market for more than a decade.
"We obviously expect great things," said John Stemberg, a product specialist for Toyota.
Other manufacturers are attempting to catch up, but Toyota seems confident it will continue to lead green market sales. "We have more hybrids than everyone else combined," Stemberg said. "We're very proud to say that."