U.S. Food Supply Not Safe without Immigration Reform, Report Finds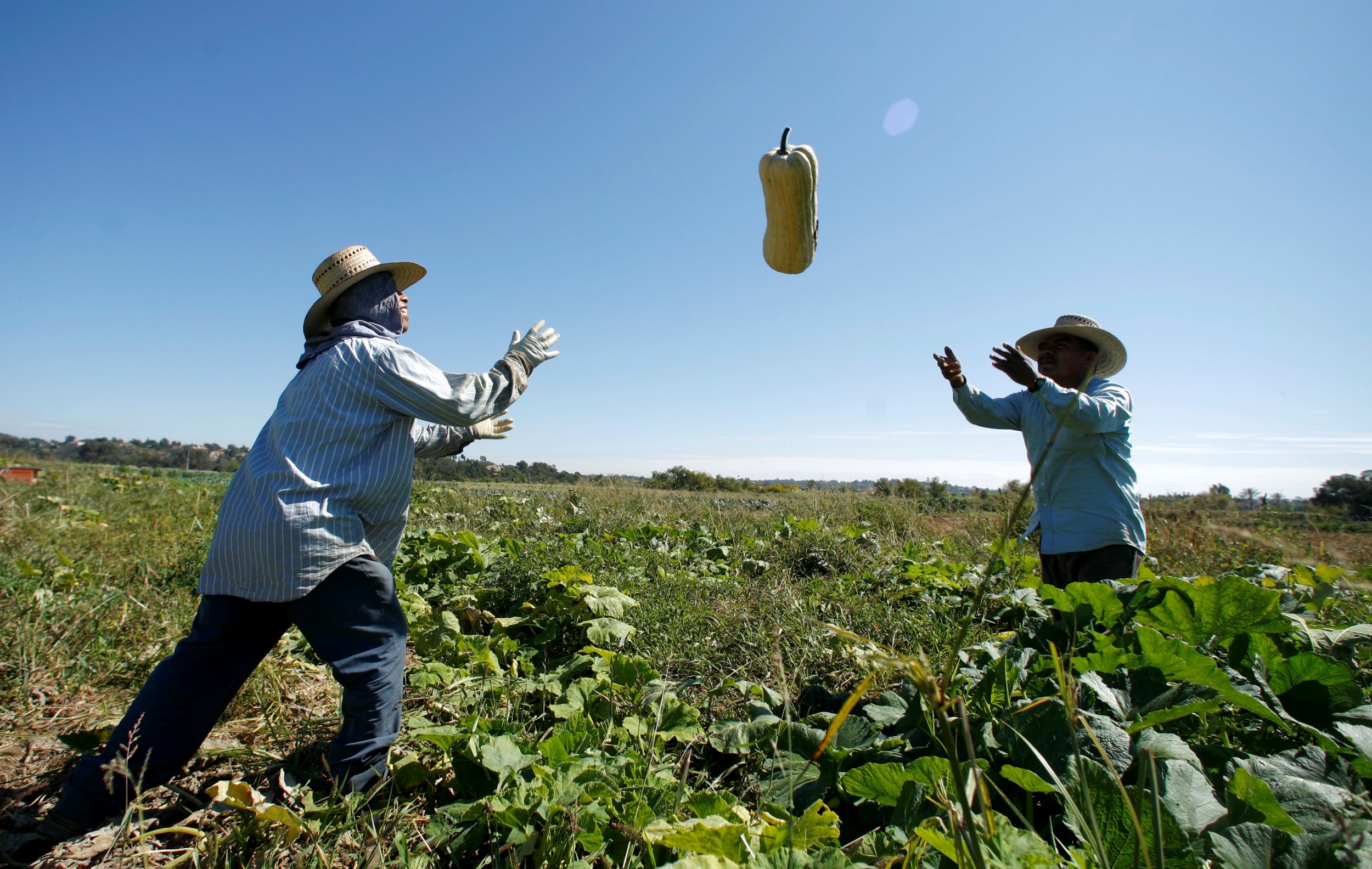 Americans will not have a secure food supply until Congress enacts immigration reform that helps agriculture workers and their families acquire legal rights, according to a new study on U.S. agriculture and undocumented immigrants. Even without President Donald Trump's plan for mass deportations, the lack of job security and protections for undocumented farm workers has already created "both public health and national food security" issues, according to the report released this week from John Hopkins University's Center for a Livable Future.
Workers growing and processing America's food face a myriad of health risks, including "pesticide exposure, injuries, poor air quality, contact with animal waste, exposure to antibiotic resistant bacteria, and exposure to novel strains of the flu virus," the report concluded. They also suffer from poor housing conditions, limited access to healthcare, poverty and uncertainty regarding their status in the U.S. All of these factors jeopardize "the resiliency of the food system by maintaining an unstable and vulnerable workforce, which may threaten the supply and safety of food," the report states.
Aside from human rights concerns, when undocumented workers get deported or become too sick to work, the nation's food supply suffers, the report found. Work shortages in 2010, for example, cost farms roughly $300 million, which can drive up the cost of food. In the dairy industry, for example, if all farm workers were deported, the price of milk would go up by 90 percent, the report noted. The John Hopkins study also cited a 2008 Pew Commission on Farm Animal Production study that found a lack of safety in industrial animal processing operations could drive more new influenza viruses and human-to-human transmission.
This is no small problem, the study said. Up to 75 percent of the nation's 2 million farm workers do not have legal permission to work in the U.S. That figure doesn't even account for many other workers who spend their days at the nation's slaughterhouses and other food processing facilities.
In short, the food industry "would collapse without the immigrant and migratory workforce," the John Hopkins report reads.
Researchers suggested lawmakers push for legislation that would allow farm workers to obtain health insurance coverage and higher pay. It also said workers should be encouraged to report unsafe working conditions and be protected under the law for doing so.
Bob Martin, co-author of the report and director of CLF's Food System Policy Program, said Trump's plans to deport undocumented workers won't help. "Vilifying political rhetoric and enforcement actions that aim to punish undocumented immigrants fail to confront Americans' reliance on these workers for the food they eat," he said in a statement.