Holder Urges Police Restraint Ahead of Ferguson Decision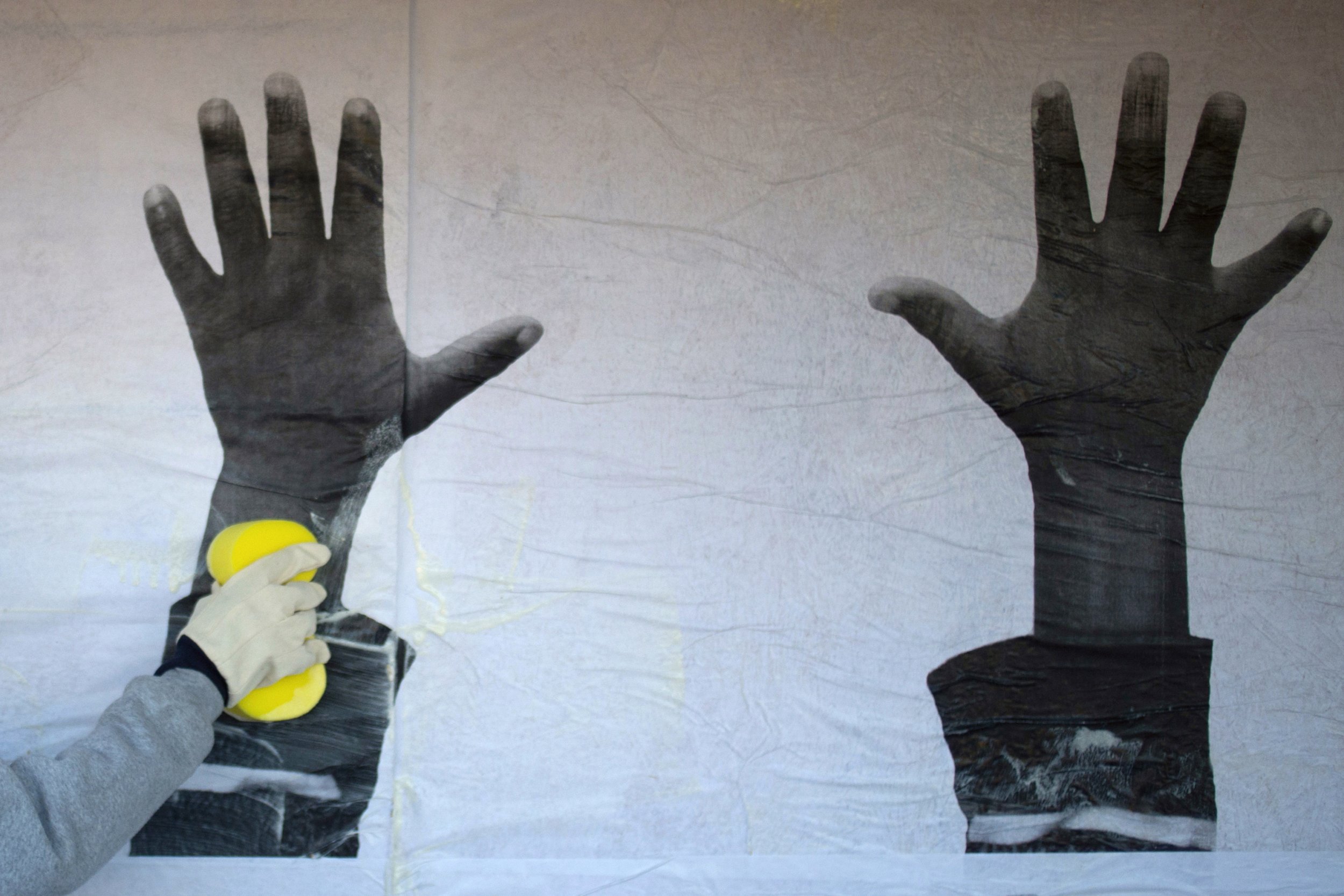 WASHINGTON/FERGUSON Mo. (Reuters) - U.S. Attorney General Eric Holder on Friday urged police restraint in protests that may follow a grand jury's imminent decision on whether to indict the white police officer who fatally shot an unarmed black teenager in Ferguson, Missouri.
As tensions simmered in the St. Louis suburb over a case that has become a flashpoint for U.S. race relations, police in riot gear arrested three people in overnight protests that led to scuffles, St. Louis County police said. Police said they doused one demonstrator with pepper spay for resisting arrest.
The St. Louis County grand jury convened on Friday for a session held behind closed doors. It is weighing criminal charges against the officer, Darren Wilson, in the Aug. 9 shooting of 18-year-old Michael Brown.
Legal experts say the grand jury can consider charges ranging from first-degree murder to criminal negligence.
Missouri Governor Jay Nixon, who has said the grand jury decision will come by the end of the month, has already declared a state of emergency and called in 400 National Guard troops to back up local police in anticipation of protests if Wilson is not charged.
Holder said the Justice Department was providing new guidance to law enforcement authorities about how to approach maintaining public safety while safeguarding the free speech rights of protesters.
"The Justice Department encourages law enforcement officials, in every jurisdiction, to work with the communities they serve to minimize needless confrontation," Holder said in a video address released by the department.
Holder also sent a message to protesters that "the most successful and enduring movements for change are those that adhere to non-aggression and non-violence."
Lawyers for Brown's family say Brown was trying to surrender when the officer shot him. Wilson's supporters say he shot Brown in self-defense.
Ron Davis, the top official in a Justice Department office advising Ferguson authorities on crowd response, told Reuters the department has been pressing local police not to use the heavy-handed tactics that spurred anger in August.
Local police used military vehicles and riot gear in August to deal with some protesters in demonstrations that sometimes turned violent.
"The chiefs have assured that they understand their priority is to protect people's constitutional right to demonstrate," Davis said while adding that "there is no assurance that certain equipment will not be deployed."