Holiday Return Policies for Walmart, Best Buy, Target and Costco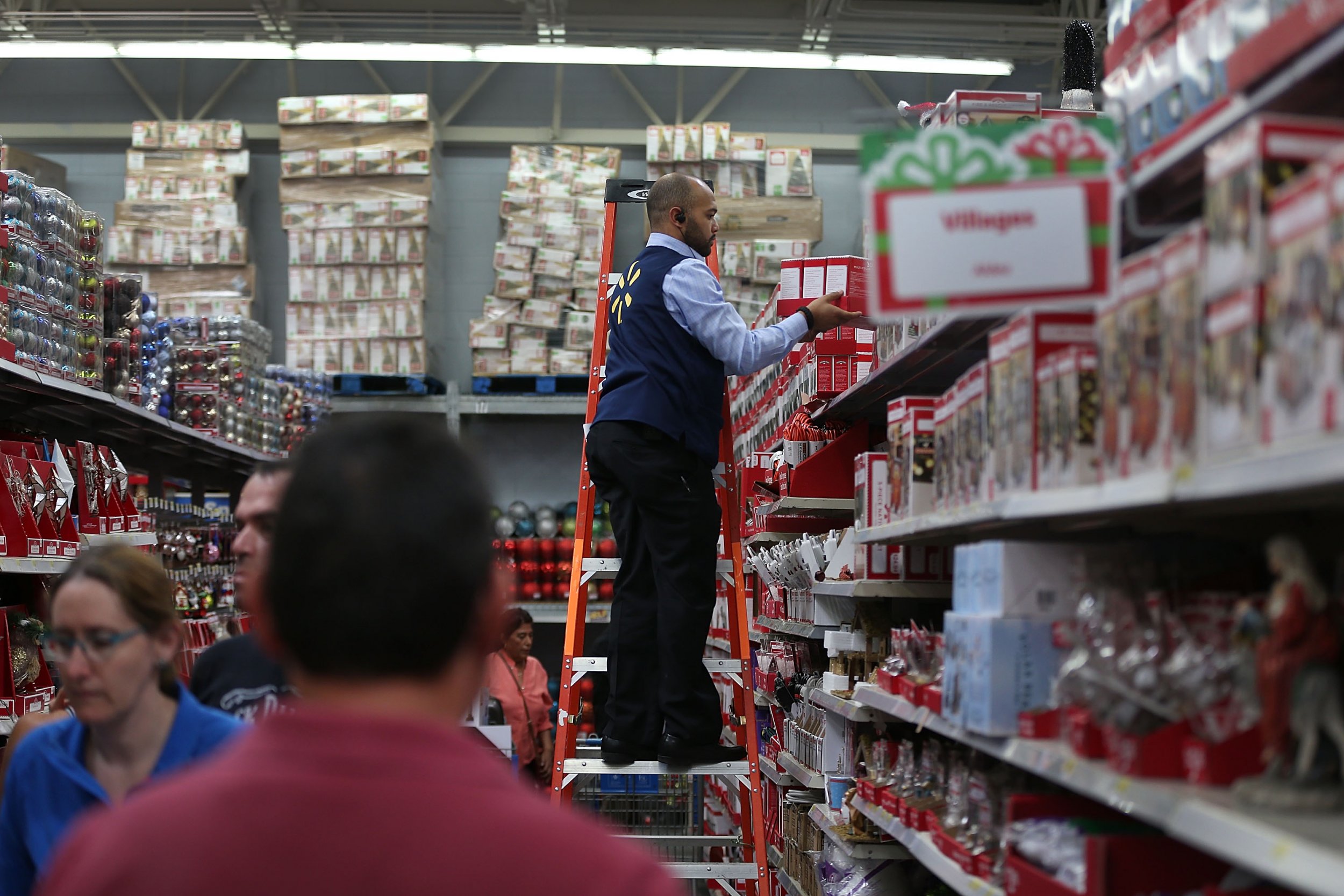 We've all been there. Despite our best efforts, Christmas gifts sometimes need to be exchanged or outright returned to the store.
Newsweek has rounded up the holiday return policies of the biggest stores, including electronics store Best Buy and membership-only warehouse club Costco.
Walmart
Walmart has an extended return timeframe for orders placed on its website between October 28 and December 25. Items bought on Walmart.com may be returned either to a store or by mail, unless otherwise stated.
For items that have a 15 or 30 day return window and are bought online, but not by a Marketplace Seller, the return time does not begin until December 26. That means that items with a 15 day return window must be returned by January 10, 2019. Items with a 30 day return window must be returned by January 25, 2019.
However, items with a 90 day return window are not changed. The 90 days starts the day the item is delivered, Walmart said.
Items purchased at Walmart stores must be returned to the Customer Service desk in its original package, with accessories and the original receipt.
If an item is returned without a receipt, customers must provide a valid government issued photo ID. Information from the ID will be stored in a secured database of returns activity. Merchandise may be sent to the manufacturer for repair, for another item, for cash if the item is less than $25 or for a gift card if the refund is equal to or greater than $25.
Best Buy
Like Walmart, Best Buy also has an extended holiday return and exchange policy. Nearly all purchases made between October 28 and December 28 can be returned through January 12, 2019, according to Best Buy's website. This excludes cell phones, devices that can be activated and AppleCare monthly plans.
My Best Buy Elite and Elite Plus members have through January 27, 2019 and February 11, 2019, respectively, to return or exchange purchases made between October 8 and December 28.
Cell phones and devices that can be activated have a 14 day return window from original date of purchase. Wedding registry items have a 60 day return window from the date of purchase.
Purchases made online can be returned in store or by mail. Returns made by mail will be processed within 5-7 business days from when Best Buy receives the return. Customers who paid more than $800 in cash or more than $250 by check or by debit card without a major credit card logo will be refunded by check within 10 business days.
Target
Target has an extended holiday return policy for certain products, according to its website. Electronics and entertainment items have a 30 day return window for refunds or exchanges. Those items bought between November 1 and December 25, the 30-day refund period will begin in December 26.
Apple products, excluding cellphones, have a 15 day window. Like other electronic and entertainment items, Apple products will begin their return window on December 26 if purchased between November 1 and December 25.
Most other unopened products in new condition can be returned within 90 days and will receive a refund or exchange. Products that are opened or damaged, or without a receipt, may be denied a refund or exchange.
Costco
Costco's return policy is famously generous and that does not change during the holidays. The membership-only warehouse club guarantees a refund on customer's purchases with some exceptions. Customers have 90 days from the date they received their items to return electronics.
Members returning diamonds over 1.00ct must present all original paperwork within 48 hours. They will receive a Jewelry Credit Memo, Costco's website states. Certain other products have product-specific return policies.
Products ordered online can be returned to Costco warehouses or via Costco.com.