With Holidays Approaching, Pfizer Asks FDA to Approve COVID Boosters for All Adults
As holiday travel and gatherings quickly approach, Pfizer has asked the Food and Drug Administration (FDA) to allow all adults to receive a vaccine booster shot.
Holiday movement and gatherings could heighten the spread of COVID-19 and Pfizer is trying to mitigate cases this winter.
At the moment, the only adults eligible for Pfizer or Moderna booster shots are those who are more vulnerable, including those 65 or older, and people at higher risk due to underlying health issues, their occupation or living conditions.
However, many adults are already receiving boosters because some pharmacies use the honor code and assume adults fit into said eligibility categories. The classifications could become confusing and actually prevent eligible candidates from getting the shots they need, experts told The Washington Post.
The Biden administration has expressed support for boosters available for all adults, but in September, the FDA denied doses for all adults.
Science officials have found little evidence proving healthy young people were in need of another dose.
Today, about two out of three vaccinated adults are expected to qualify for boosters in the coming months.
When the FDA does allows Pfizer boosters for all adults, the Centers for Disease Control and Prevention (CDC) will provide instructions.
Pfizer spokesman Kit Longley declined to confirm the company's plans, and told The Washington Post he had no update on boosters.
For more reporting from the Associated Press, see below.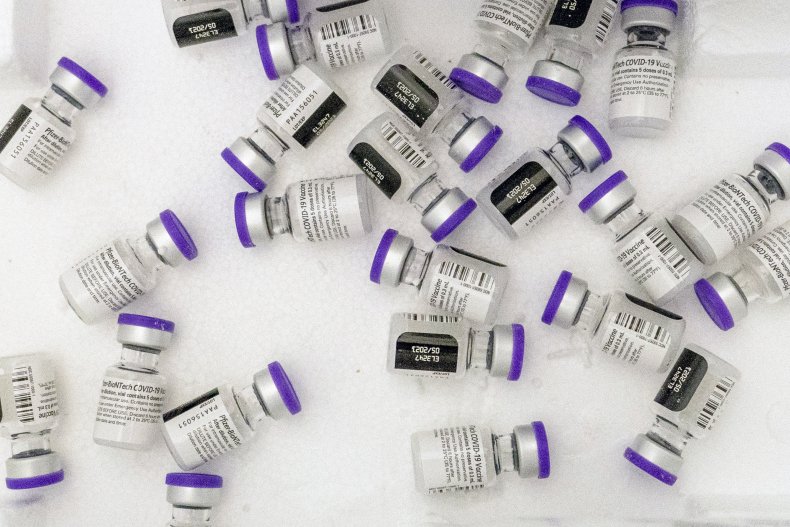 Pfizer's new study concluded a booster could restore protection against symptomatic infection to nearly 96%, even as the highly contagious Delta variant was surging. Side effects were similar to those seen with the company's first two shots.
A median of 11 months after their last Pfizer vaccination, trial participants were given either a third dose or a dummy shot. Researchers tracked any infections that occurred at least a week later, and have counted five cases of symptomatic COVID-19 among booster recipients compared to 109 cases among people who got dummy shots.
Regardless of the initial vaccination type, the U.S. has cleared getting a booster produced by a different company, referred to as mixing and matching.
Globally, boosters are also a hodgepodge. Some countries restrict them to the older or medically fragile set, while others have few restrictions. Israel, for example, has authorized Pfizer boosters for anyone 12 and older.