Holidays, Colder Weather Could Bring Another COVID Surge as Cases Rise in Many States
As the winter approaches, many U.S. states are seeing COVID-19 cases increase.
Data from Johns Hopkins University showed 20 states with increases in COVID cases over the last week. For some states, data isn't available.
These states include Wisconsin which saw a more than 21 percent spike in the last week, Texas which saw a 22 percent increase, New Jersey with a 17.5 percent increase, Arkansas which experienced a 36 percent hike in cases, and Minnesota which saw a nearly 28 percent increase. Kansas and Nebraska each saw more than 70 percent spikes in COVID cases.
Vermont saw its highest daily COVID case count on record on Thursday. Massachusetts has also seen a spike. In the last week, the state saw 4,608 breakthrough cases—cases among those who haven't been vaccinated against the virus—a 44 percent increase over the previous week, NBC Boston reported Friday. Some public health experts have raised concerns about cases increasing, as cold weather sets in and people will increasingly be spending more time inside.
"It's obviously not the news that we want to hear, but it's not unexpected," said Dr. Rick Malley, of Boston Children's Hospital, according to NBC Boston.
"As the weather turns a little bit colder, as the daylight is a little bit shorter, people are spending more time indoors, kids are interacting more with one another within four walls, and that's always going to be associated with a greater risk of transmission of any virus, including this one," he added.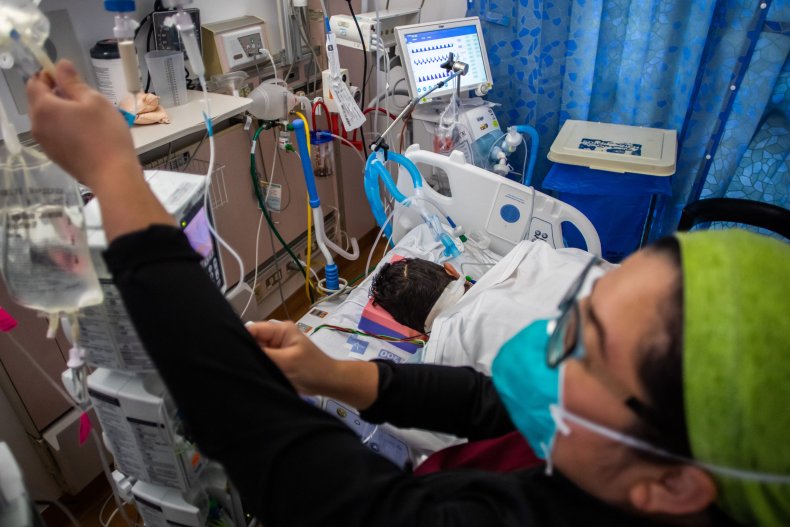 While some states have seen cases increase, others states, including Florida and Alabama which saw COVID surges over the summer, have seen a sharp drop in cases.
Gypsyamber D'Souza, professor of epidemiology at the Johns Hopkins Bloomberg School of Public Health, told NBC News that a surge can be anticipated in the coming months. But she noted that widespread vaccination will have a less severe impact than it did in 2020.
"We do expect to see a surge in new cases over the holidays as people get together more and travel more," she said.
"The good news is more than two-thirds of Americans have been vaccinated and that means any increase in new cases will lead to less burden of hospitalization and deaths than it did last year," D'Souza added.
Public health experts have urged people to continue to take COVID-19 precautions, and warned than the highly contagious Delta variant is still a threat.
"We need to stop talking as though covid is over," Dr. Peter Hotez, dean of the National School of Tropical Medicine at Baylor College of Medicine in Houston, tweeted last week.
"More than 40% of the country remains unvaccinated. That's a lot of warm water for hurricane delta. I'm concerned about yet another surge beginning after Thanksgiving [just like last year]."