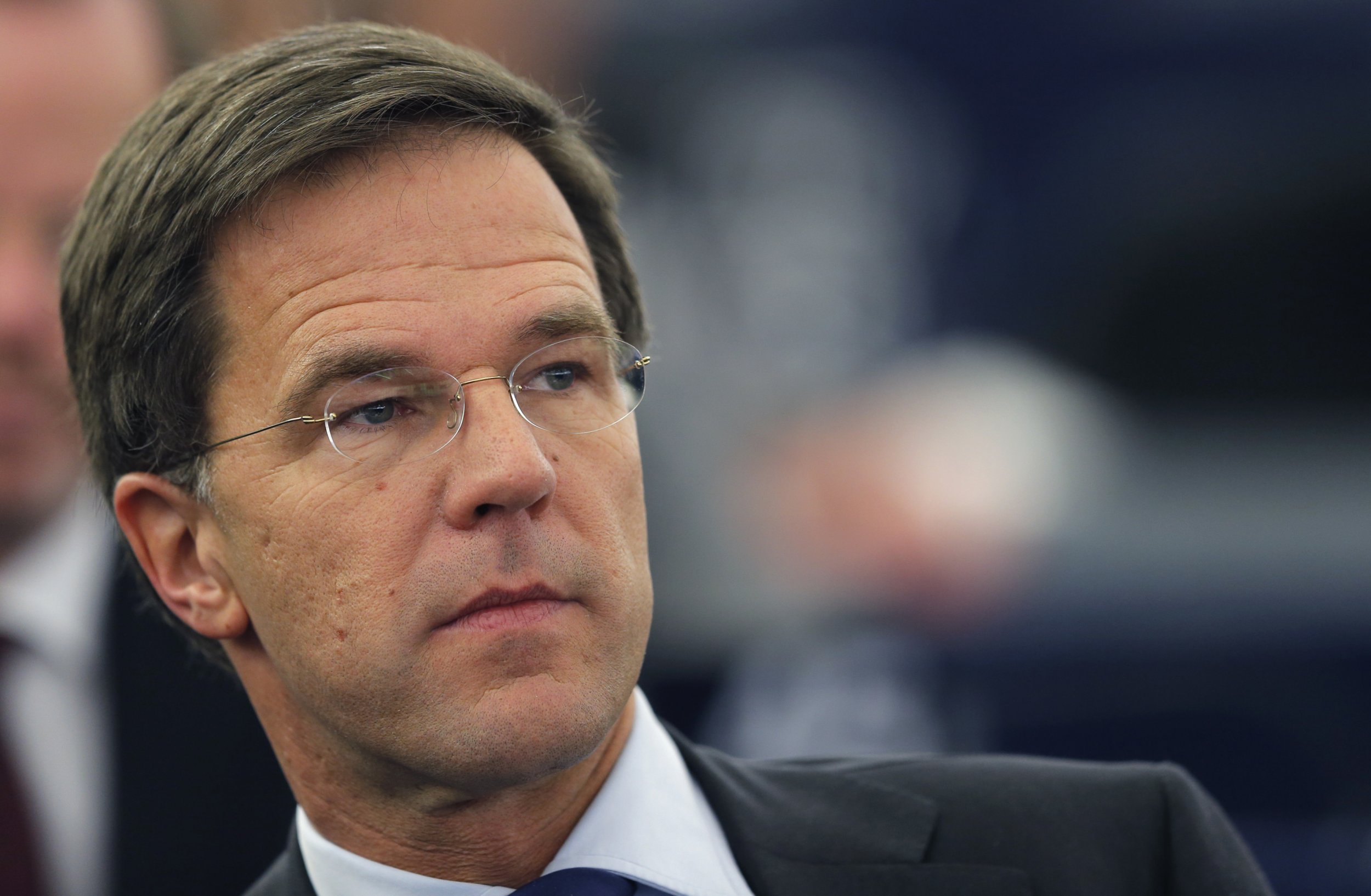 Euroskeptics in the Netherlands are gearing up for the final days of campaigning before an EU referendum on a proposed trade deal with Ukraine.
Ostensibly the poll, scheduled for April 6, is over one policy issue —whether the Dutch government should ratify an EU-Ukraine deal, signed in March 2014, that would make trade between EU states and Ukraine easier. It has been ratified by all 27 other member states.
But the debate has become about more than just a single trade deal.
Polls increasingly show that a "No" vote is likely—including a mischievous survey conducted in the Dutch town of Crimea, which shares a name with the Ukrainian region that voted to allow annexation by Russia in 2014. Seventy-six percent of residents who had made up their minds told surveyors from the Socialist Party they would vote against the deal, according to EuObserver .
Euroskeptics have tried to use the campaign to highlight a perceived democratic deficit in the EU. The vote was sparked by a petition organized by the GeenPeil group, which swiftly gathered more than the 300,000 signatures needed to force a poll. "The referendum gives the Dutch voters a greater say in European democracy," reads the first point on one campaign flyer the group is distributing.
But some polls suggest that, rather than a judgment on Brussels, the vote will be a verdict on Netherlands-Russia relations. Data from I&O Research shows that 58 per cent of "Yes" supporters think a rejection of the trade pact would grant victory to Russia, while 44 per cent of those who back "No" think that supporting the agreement would put the Dutch relationship with Russia at risk, according to the Financial Times.
Dutch Prime Minister Mark Rutte, who is campaigning for a "Yes," has also brought wider geopolitical issues into the debate, insisting in a recent interview that the EU-Ukraine agreement was not aimed at moving Ukraine closer towards EU membership. "Opponents of this treaty say that it is a step towards EU membership. That is not what it is about," he said, in comments reported by the DutchNews website.
The vote, when it comes, will not be binding on the government, but Rutte will need to take it seriously or face accusations of anti-democratic behavior. With fears of populism already running high across Europe, elites in Brussels and European capitals will be watching closely.