Holly Holm vs. Cris Cyborg: Live Stream, TV Channel, Preview and Odds for UFC 219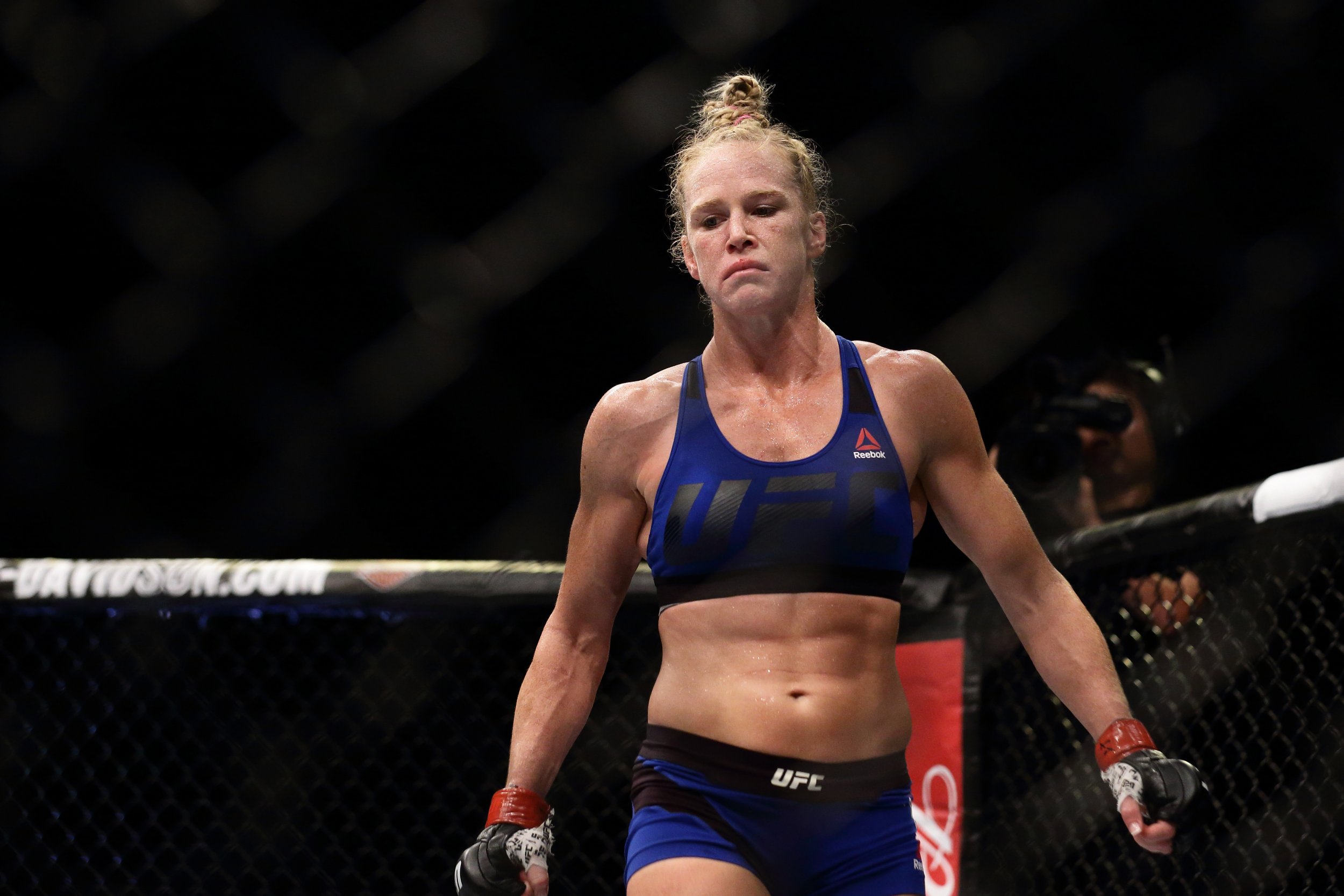 One of the biggest UFC bouts of 2017 will happen just as the year is about to end. Holly Holm is set to fight Cris Cyborg on Saturday, December 30, in Las Vegas, in a matchup long anticipated by UFC fans.
If you want to watch the fight online, you'll have to go to UFC.TV. You can sign-up for a seven-day free trial or pay $7.99 per month to get Fight Pass. If you want to watch on traditional TV, you'll have to order the night's events, called UFC 219, through pay per view. If you're on the go and want live updates, MMA Mania also plans to have live coverage of UFC 219's fights, which begin at 10 p.m. ET.
Holm is an underdog in the fight, largely because she's moving up a weight class—to 145 pounds—to take on Cyborg, who has a reputation for absolutely dismantling opponents. Heading into the weekend, Odds Shark had Cyborg as a -355 favorite, with Holm at +290.
"I'm in a place where no one thinks I can do it and there's no possibility for me, but I've been in situations—four fights—where I've thought, 'What are you thinking taking this fight?'" Holm told the Los Angeles Times. "And this is the fifth."
Of course, Holm famously derailed the career of UFC superstar Ronda Rousey, knocking her out in November 2015 and handing the former champ her first loss. Nobody has been able to defeat Cyborg in her professional career, while Holm just ended a three-fight losing streak. UFC chief Dana White put the fight's stakes in perspective in an interview with Fox Sports.
"If Holly Holm wins this weekend, how can you argue that she's not the greatest fighter of all time, female fighter ever? And then for Cris Cyborg, obviously, to win this fight, it's a big fight for her," White said.
It might seem like Holm could follow the same playbook she used to shock the world by beating Rousey, who, like Cyborg, seemed unbeatable. Holm beat Rousey by keeping her distance, landing a steady stream of strikes, then knocking her out with a powerful kick to the head. But facing down Cyborg will be a new adventure, Holm said.
"It's its own fight, it's its own journey," Holm told Rolling Stone. "I can't be living in 2015. This is a new fight, this is a new opponent and a totally different style and a totally different challenge. A lot of people, how they look at the fight, how they view the fight—those are some similar emotions and similar things. But this is its own fight."