Holly Hunter's Birthday: Her 15 Best Movies and TV Shows Ranked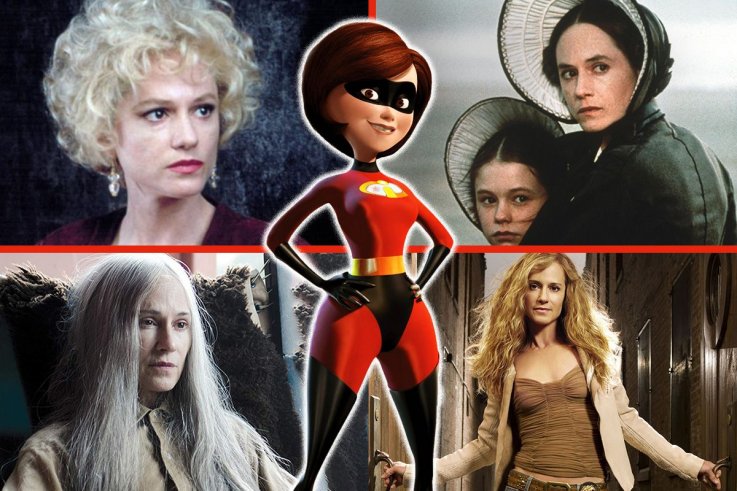 Holly Hunter, who turns 61 today, is an American actress best known for her roles in Raising Arizona, Broadcast News, The Piano, Top of the Lake and The Big Sick. Born in Conyers, Georgia, on March 20, 1958, Hunter studied drama at Carnegie Mellon University in Pittsburgh and then moved to New York, where she shared a room with fellow actress Frances McDormand.
After making her movie debut in Tony Maylam's The Burning in 1981, she moved to Los Angeles—and it wasn't long before her career kicked into top gear. By 1987, Hunter had become a household name with starring roles in the Coen Brothers' screwball comedy Raising Arizona and James L. Brooks' Broadcast News.
Hunter's portrayal of Jane Craig, a hot-blooded, highly talented television news writer-producer in Broadcast News, saw her receive an Academy Award nomination and widespread acclaim. "Hunter [is] a joy to watch," Hal Hinson wrote in The Washington Post.
Hunter's next bumper year came in 1993, when prominent roles in Sydney Pollack's legal thriller The Firm and Jane Campion's The Piano saw her nominated for both Best Supporting Actress and Best Actress Oscars. She won the latter—and just about every other major acting award that year.
"Hunter has an austere, powerful presence, like that of the great silent-film actresses." Owen Gleiberman of Entertainment Weekly wrote in a review of The Piano.
After further well-received performances in O Brother, Where Art Thou? and Thirteen, and as the voice of Elastigirl in The Incredibles, Hunter moved into television. Saving Grace, which ran for three seasons, was described by Brian Lowry in Variety as "a dark, mesmerizing drama anchored by Holly Hunter's delicious star performance, the sort of showy role that compensates for a multitude of sins."
In 2013, Hunter worked with Campion again in Top of the Lake. "The series did what independent cinema once did best: take a familiar format and fold it in on itself like origami, until what remains is both totally unexpected and deeply beautiful," Andy Greenwald wrote in Grantland. Since then, Hunter has starred in The Big Sick—nominated for Best Original Screenplay at the 2018 Academy Awards—and reprised her role as Elastigirl in Incredibles 2.
To celebrate her birthday, Newsweek has analyzed data from review aggregation websites Rotten Tomatoes, Metacritic and IMDb to rank Hunter's 15 best movies and TV series.